It's almost Christmas morning for Microsoft Windows users.
Come Wednesday, many will be treated to a whole new operating system, Windows 10. There's a lot to love about the new OS: It's sleek, there's a collection of new bells and whistles and hey, the Start menu is back.
If you're a Windows user running Windows 7 or Windows 8.1, Microsoft will start to push out the free upgrade to users at midnight ET, early Wednesday morning. Users will get a pop-up alert, letting them know about the upgrade, in waves (so there isn't a mad rush), but those who signed up to be a part of the Windows Insider Program will get it first. Others may have to wait days — perhaps days or weeks — to be invited to upgrade, so for some, it'll be an exercise in patience.
Ultimately, it'll be available not only for Microsoft PCs but on tablets and smartphones, too.
Microsoft typically charges a fee for an upgrade, so it's a big deal to get it gratis. The move stems from Microsoft slowly scaling back on how it will do software in the future: After Windows 10, there won't be a Windows 11. Instead, it'll just be Windows, and with that comes an annual subscription with rolling updates.
However, the clock is ticking: Users only have one year to get Windows 10 for free. After that, the subscription upgrades kick in.
While there are so many reasons to upgrade to Windows 10 now, there are a few things you need to keep in mind before doing so. Here are a few tips to get your system ready:
First, back it up
Upgrading software is never an exact science, so it's strongly recommended to back up your system beforehand. For tips on how to back up a Windows device, click here. If you have Microsoft's OneDrive cloud service, your important files should already be backed up there.
How can you get it?
Only users running Windows 7 or Windows 8.1 will be able to get the upgrade, but the good news is most Windows users are currently using those versions. (Sorry, Vista users.)
To get the upgrade, visit the Windows icon in the system tray (it's on the right — not the Start button on the left) and make sure you've reserved a copy — you'll get an alert when yours is ready. When the pop-up comes, you'll need to follow the prompts. Plan on the installation to take about an hour — it'll go faster (about 20 minutes) on newer devices, according to Microsoft.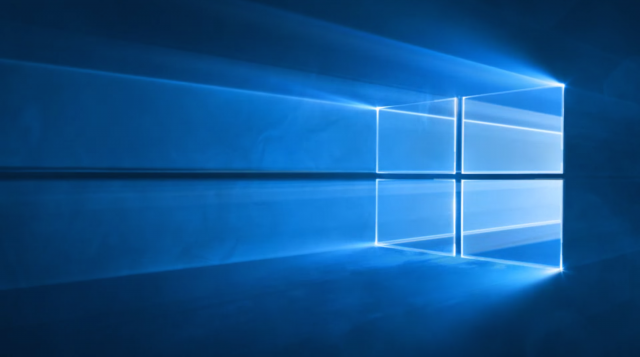 While it's possible not to upgrade — maybe you prefer the look and feel of Windows 8.1 and aren't ready for a change — Microsoft has a new tool that will hide notifications for new upgrades.
However, if you're using an older computer and hope to get Windows 10 on a new device this week, you're out of luck. It's only available as a free upgrade, so even if you buy a brand new computer, it will likely be running Windows 8 and you can upgrade to Windows 10 soon after. You can certainly hold off and buy a Windows 10 machine, but you'll have to wait a bit.
Can your machine handle it?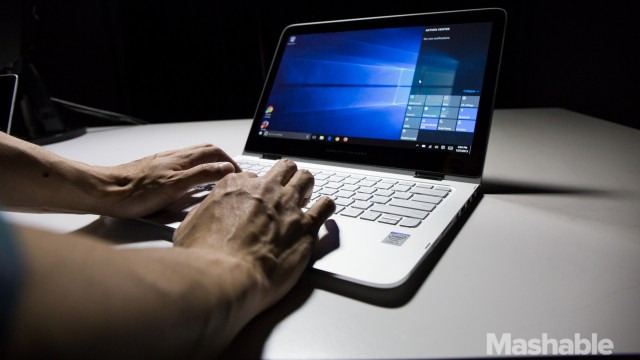 Even if you meet the Windows 7 or Windows 8.1 requirements to participate in the upgrade, you'll need to make sure your computer is healthy enough to handle the install and has enough storage to complete it. To see if you have the system requirements and enough storage, click here.
If your computer is old enough to have ever run Vista, for example, it may be a little too old to endure the upgrade. In addition, all third-party software needs to be up to date too, so make sure you go ahead and check for updates before installing Windows 10.
Why would you even want it?
Windows 10, which skips a number in its sequential order (many believed it would be called Windows 9), is the first major update since Windows 8, which was considered a failure by many and virtually ignored by businesses.
Windows 10 features customizable live tiles in the new Start menu — its removal on Windows 8 was among one of the biggest criticisms of the platform.
Meanwhile, Cortana, Microsoft's digital voice assistant, will make its first appearance to the PC after getting a start on the Windows Phone, too. As Microsoft's answer to Apple's Siri, Cortana is deeply infused in Windows 10 and users will be able to make a series of hands-free requests via the feature on laptops.
In addition, Microsoft's latest software will support Xbox One integration, so you can stream games to Windows 10 devices. The Xbox app on Windows allows users to record gameplay and later edit it on the PC. It will also mark the arrival of Microsoft Edge, the company's Internet Explorer replacement.
Although you may have to sit tight for your free upgrade to arrive, it's very much worth the wait.
Have something to add to this story? Share it in the comments.
Reference: Mashable
Read more:
You can follow Syncios on Twitter, Facebook for more tips and tricks.
Recommend: if you would like to backup your iPhone/iPad/iPod Touch data to the PC, just go here to learn more. Simply download the free version and have a try, it can transfer data between iOS device and PC freely and easily.