Note: This method is tested for ANDROID DEVICES ONLY.
First, requirements, as nothing is free:
1. A fully working Android x.x device
2. A Google Play Card (GPC) or Google Play Wallet (GPW) (Can be stocked up with credit card, PayPal or Google Play Card)
3. A Google Play Account
4. The game you want to scam the premium currency for, e.g. Clash of Clans (Note: a few games do NOT accept this type of scamming and are very critical with this, e.g. Castle Clash, and they can close/ban your account PERMANENTLY until you refund the money)
5. An working E-mail as you will receive further instructions.
6. Probably 24-72 hours of time, as the support is working on the incoming tickets of other people and scammers.
TUTORIAL:
1. First, stock up your GPW with the payment options given by Google when not done already or when a GPC is available for the payment. Do not worry, you will get refunded.
2. As usually done by many people, buy the in-game currency with the GPW.
3. After the In-game currency is bought and you received the item wanted, e.g. gems, close the game.
4. Open up the web page and fill out the format given, at the end click "a friend or family member bought this product without my consent", tell them as reason that a family member bought the item without your permission and this is a misunderstanding. You wish that they refund the money as it wasn't your fault. Write with the best English you have and write very polite.
The web page: https://support.goog…inapp_purchases
5. Send out the ticket. You should receive a conformation via Email in a short time, you will receive the actual email concerning the "problem" in between 24-72 hours.
If everything worked well, you should receive an email telling you that they are sorry for the inconvenience. You maybe have to give further information in another email, be creative, but afterwards you should get refunded with the x (amount) of money, the item bought didn't disappear and you can buy it another time.
You can repeat this method at least 3 times each two weeks, maybe 5-7 times a month. More may sound suspicious to the support team.
Read Also:
Recommendation: One-Click Mobile Data Transfer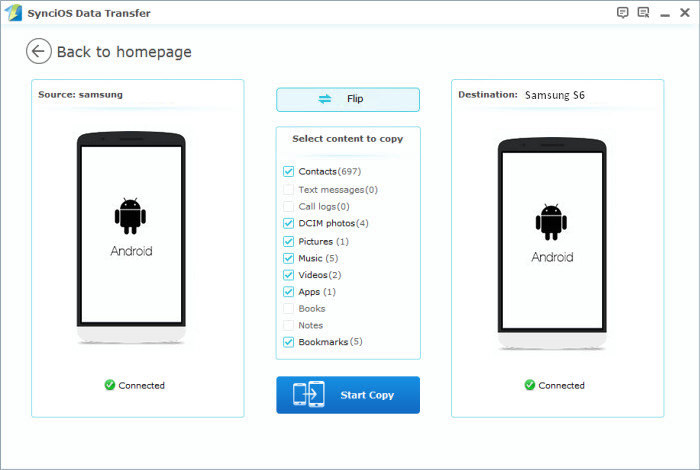 – Simple yet effective solution for transferring content between Android and iOS
Transfer contents include contacts, messages, call logs, music, photos, videos, apps, notes, bookmarks, ebooks and more.
One-Click backup Android & iOS phone data and restore in lossless quality.
Sync contents from iTunes Library to PC and iDevices /Android .
Multiple OS supported: data shift between multiple phones run Android and iOS.
Multiple brand phones supported: Apple, Samsung, HTC, Sony, MOTOROLA, LG, HUAWEI, ZTE and more.
You can follow Syncios onTwitter,Facebookfor more tips and tricks.