iOS 7 brought a multitude of changes to the fore back in September, and the most immediately-noticeable was that of the user interface. Almost every element was overhauled and redesigned from the ground up, and despite some initial resistance, the overwhelming majority appear to have warmed to the new look. Given how many years the old aesthetic stuck around for, though, it's more than likely that some of you will have developed an affinity to certain aspects, and if you preferred the look of the old default keyboard, there's now a tweak that will allow you to reinstate it.
Created by none other than legendary jailbreak developer Ryan Petrich, VintageKeys works exactly as described in bringing back the appearance of the universal keyboard pre-iOS 7. Even though the newer keyboard is much cleaner than before, it's also a little bit on the plain side.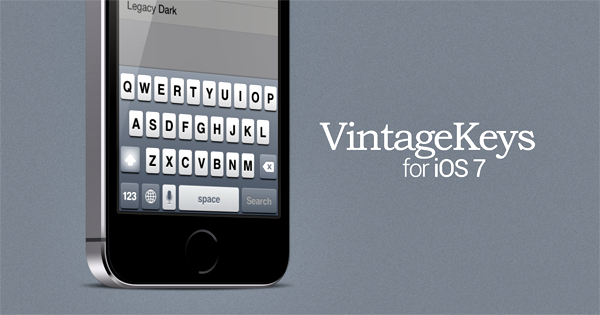 Given how many tweaks have been released since the Evad3rs worked their magic, it's not as though options for keyboard customization are at a premium or anything. But then again, a large portion of these alternative keyboards are either too over-the-top, or quickly become offensive to the eye.
We're already accustomed to using the iOS 6-and-earlier keyboard, which hasn't really changed since the iPhone's 2007 inception besides becoming retina-fied with the iPhone 4′s arrival, and if you'd like to give it another run-out on your iOS 7 device, below are the details on how to get started.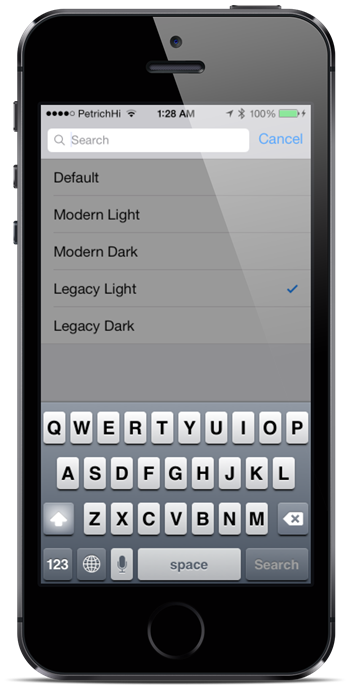 Unlike with most developers, Petrich tends to release his stuff through his own repository, which you will need to manually add to your list of Cydia sources if you have yet to already. To do this, start Cydia, tap Manage, and then Sources > Edit > Add. Thereafter, you'll want to paste in the rpetri.ch/repo/ URL, and allow Cydia to refresh.
Once you've added the rep, simply search for the free VintageKeys tweak, and from there, install.
For tutorials on how to jailbreak, check out: