There might be two possible reasons of why your iPhone X/XS/XS Max won't turn on. One is that your iPhone must be facing the problems related to a software error. The other one is related to the hardware damage.
Either way, finding an appropriate solution to fix the problem is important. Several tricks can help you in getting your phone back on. These tricks can specifically assist you in dealing with all the hardware or software related damage that can cause your iPhone to suddenly blackout. You don't have to worry about paying any professional to bring your iPhone back to normal. You do it easily by sitting at home and following the steps mentioned below.
Tip 1. Hard Restart Your iPhone XS
You might need this solution when suddenly your iPhone X or iPhone XS won't turn on due to software problems. If you can't seem to restart it effectively, you can use the steps below turn it back on. Again, you might want to identify the cause behind your blackout iPhone. You can go through these steps if nothing is working out.
Step 1. This is especially for the iPhone X series. Press the button of volume up and release it quickly. Again, repeat the same process for volume down button.
Step 2. Press your thumb on the lock button and hold it for a while. Release it immediately when the Apple logo appears.
Step 3. Your iPhone X will start to work fine again. You might want to check up on the software update after this.
Read also:
Tip 2. Charge iPhone and Force Restart
Your iPhone X might face the problem of drained battery. This problem can usually occur in your iPhone where you forget to charge appropriately. When you iPhone X runs out of battery, your iPhone may become unresponsive.
Sometimes even with the charging, you cannot seem to turn on your iPhone X. This happens because firmware ends up crashing your device. It further fails to respond to the connected charger. As time goes on, you will see that  it starts to respond to your request. Follow the critical steps below to turn your phone back to normal.
Step 1. Get your original charger and plug it into your iPhone X.
Step 2.  Leave the phone just like that for 10 to 15 minutes at least, even if it doesn't turn on.
Step 3.  Press the button of volume up and release it immediately.
Step 4.  Press the button of volume down and release it quickly.
Step 5.  Press the lock button with your thumb and hold it. Do not release it until the Apple logo appears.
Step 6. Your iPhone X would run correctly after this.
Tip 3. Update iPhone XS Apps to the Latest Version
Bad applications can cause your phone to freeze and blackout. These applications usually halt the process of booting up. The critical solution for this situation is to update app version. An update always ensures that your application starts to behave naturally. Sometimes it is difficult to make sure that you have updated all your installations appropriately. The primary reason may be that you have cancelled the auto-update option. Follow the instructions mentioned below to ensure that you don't end up facing blackout problems again.
Step 1.  Go to the app store on the home screen of your iPhone X.
Step 2. Keep scrolling down and go to the updates section. It will show you a list of all the pending updates of apps.
Step 3. Tap update all and wait for the apps to get updated.
Ensure that all the apps are updated after you have successfully restarted the phone. This step will make sure that the same situation does not occur again.
Read also:
Tip 4. Reset All Settings on iPhone XS
When your phone is often troubling you, the reset option can help you to overcome all the problems. It helps you to deal with invalid settings that might have become a problem for your iPhone X. You might want to follow the steps below so that you reset all the settings appropriately after you turn your phone back on.
Step 1. Go to the home screen and touch settings option.
Step 2. Click General and tap Reset.
Step 3. Select 'Reset All' settings option.
Step 4. Enter the password of your device.
Step 5. Tap confirm and reset your iPhone settings.
Tip 5. Restore iPhone XS Through iTunes
You can choose this if none of the above works for you. It is possibly the last solution that helps in dealing with this problem. This method also concerns with both Mac or windows. Follow the steps below to solve your problem permanently.
Step 1. Install the iTunes on your computer, then launch it.
Step 2. Connect your iPhone X with computer using an original Apple USB cable.
Step 3. Push to volume up button Adidas it quickly. Repeat the same process with volume down button.
Step 4. Press the power button with your thumb and hold it. Don't even release it when the Apple logo appears on your screen. When 'Connect to iTunes' appear on your screen, release the button.
Step 5. Navigate the iTunes app and it would give you options to either the Store update.
Related Article:
Recommendation: One-Click Backup and Restore Mobile Phone Data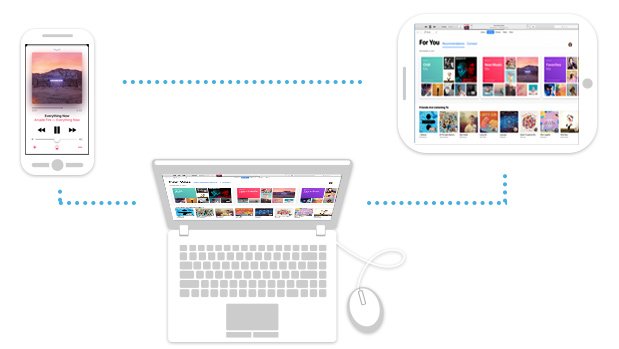 Support to transfer, edit, backup, manage, view iOS & Android mobile data: Music, videos, photos, apps, ebooks, contacts, messages and more.
Download videos from 100+ video sharing sites up to 4K HD video quality and transfer to iPad/iPhone/iPod/Android.
Handy toolkit: Audio converter, video converter, ringtone maker, etc.
Free
You can follow Syncios on Twitter, Facebook for more tips and tricks.