There is undoubtedly iPhone 12 series (get a powerful tool to manage iPhone) are very good phones but after two months release, we found that these phones have some issues and problems as well. Check out this article to know and learn how to fix them.
ISSUE ONE:High Standby Battery Drain
A number of iPhone 12 and iPhone 12 Pro owners have been facing excessively high standby battery drain on their device. iPhone are famous for its excellent standby battery life, but users are finding out standby battery drain as high as 20% in 8-10 hours.
This is even when their iPhone is idle and not doing anything. That mean, for example, the issue still persists when one puts their iPhone 12 or 12 Pro on airplane mode. Such a high battery drain should not be there when the phone is in airplane mode which points to this being an underlying bug in iOS.
If you are also facing battery life issues on your iPhone 12, give you some tips:
Install the latest iOS 14 update.
Identify iPhone Apps draining battery life and then close the ones unneeded.
Disable location services
Use dark mode or use low power mode
ISSUE TWO: 4G/5G Network Connectivity Issue
One of the highlights of the iPhone 12 series is 5G connectivity. However, one of the most common issues that iPhone 12 owners are facing is with 4G and 5G mobile network connectivity itself. Users report that their iPhone 12 will suddenly drop the 4G or 5G network it is connected to and then won't connect to the network automatically.
The issue primarily happens when a user is on the move and the device is switching between towers. The issue happens irrespective of whether the device is connected to a 4G or 5G network. It is unclear why this issue is happening.
How to Fix it? To toggle airplane mode on/off on an iPhone 12 or 12 Pro to get it to connect to the mobile network again.
ISSUE THREE: Green Tint on Display
When the iPhone 12 series first launched, a number of owners reported seeing a green tint on their display. Reports have dwindled since then but every once in a while, some iPhone 12 mini, iPhone 12, iPhone 12 Pro, or iPhone 12 Pro Max users will report getting a brand new device with a green tint.
How to Fix it? 
The issue can be resolved by updating the iPhone to the latest version of iOS in most of the cases. It is not the first time iPhones have exhibited display tint.
Maybe a hardware issue, if so, contact the nearest Apple Store or Apple Authorized Store for help.
ISSUE FOUR: Wi-Fi Issues
Having Wi-Fi connectivity issues with any new iPhone is almost a given, and the iPhone 12 series is no exception here. iPhone 12 and iPhone 12 Pro users frequently report about their device not connecting to a Wi-Fi network or getting slow internet speeds on Wi-Fi. There can be a number of reasons as to why this is happening, with the issue either being caused by your Wi-Fi router or due to some incorrect settings on your iPhone 12.
If you also encounter the issue, try the methods below:
Restart router
Update router firmware
Force reboot
Forget Wi-Fi network and then rejoin
Reset network settings
Disable VPN if you open a related app
Restore and setup as new iPhone
ISSUE FIVE: Bluetooth Issues
iPhone 12 and iPhone 12 Pro owners have been reporting about Bluetooth issues with their device as well. Most users report that their new iPhone is unable to detect any other Bluetooth device that's in pairing mode or vice versa. The issue seems to be plaguing the iPhone 12 and iPhone 12 Pro series right from launch day.
How to Fix it?  Just Restart your iPhone!!
---
How to Print Out iPhone 12 WhatsApp Data?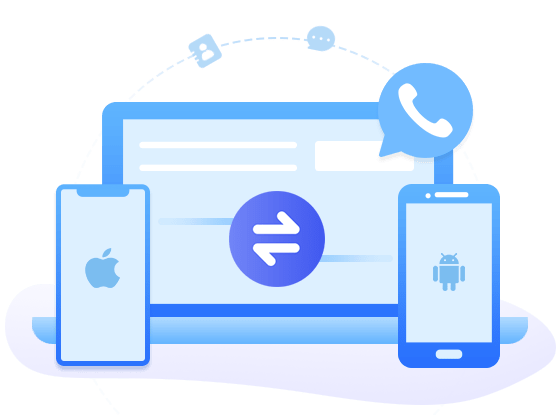 Transfer WhatsApp between iOS devices and Android.


 Backup WhatsApp on iPhone/Android to a computer.


 Restore WhatsApp backup to iPhone/iPad/Android.


Export WhatsApp backup to HTML and CSV files.


 Preview the backup content and restore only the data you want.


You can follow Syncios on Twitter, Facebook for more tips and tricks.