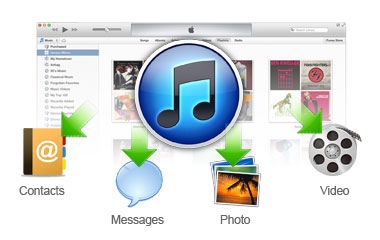 Syncios iTunes Backup Extractor finds all iPhone, iPod Touch and iPad backups on your computer and lets you extract data from itunes backup onto your computer with ease.
After your iTunes syncs with your iPhone, iPad, or iPod Touch, it keeps a separate backup files which contains all your data, photos, contacts, calendar, sms messages, recordings, videos, voicemails, notes, and call history, which are not readable. Now you need the Syncios iTunes Backup Extractor to get data from the iTunes backup to PC. Which supports extractoring SMS, Contacts, Photos, Call History and more from iTunes Backup of any iPad, iPhone or iPod Touch onto computer.
It is not necessary to have an iPhone, iPad or iPod Touch connected to your PC when using this itunes backup extractor because it simply finds the iTunes backup of your previously synced and extracts it in one click. Very useful if you have lost your device but need to recover the data right now. Just simply download and have a try!Totally Free!
How to Extract Data from iTunes Backup of iPad, iPhone, iPod?
If you lost or broken your iPhone, iPad or iPod, or deleted something important, or failed your iOS update but need to get data from iTunes backup immediatly, Syncios iTunes Backup Extractor could help you.
Step 1: Install and run the Syncios iTunes Backup Extractor on your computer.
Simply download and install Free iTunes Backup Extractor on your computer. Make sure iTunes has been installed on your PC. Please note that you don't have to run iTunes when using this free iTunes Backup Extractor.
Step 2: Open iTunes Backup and scan the iTunes backup file.
Click Tools > iTunes Backup to start the iTunes Backup Manager. You don't need to connect any device to PC. Before you extract data from any backup, it lists the number of backups that were found. If you have synced different iDevices with iTunes before, there will be more than one backup files.
Step 3: Open the iTuens Backup and choose data to export to PC.
1. Click "Open" button to open selected iTunes backup.
2. Choose data you would like to extract from the iTuens Backup and click Export button to get iTunes backup data onto your computer.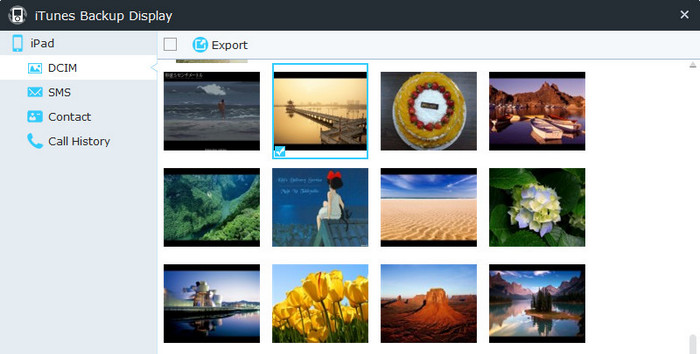 Please Note That:
For those of you who wish to browse your iTunes backups to see what information was saved by iTunes, Syncios iTunes Backup Extractor offers an free and easy way. You can also use Syncios iTunes Backup Extractor to create a backup of your iPod Touch, iPhone or iPad and even restore your iOS device from backup.