Google Nexus 6P is a supersized version which equipped with fingerprint sensor at the back called 'Nexus Imprint.' The results? It's among the best phones in 2015. This phablet-sized smartphone was the first to run Android 6.0 Marshmallow. Besides,  Google's new Nexus devices, the Nexus 5X and Nexus 6P, are both equipped with an RGB LED notification light. The small light is a convenient way to remind or alert you of pending notifications.
However, you'll need to enable the small blinking light before you can begin using it.
It takes only a few steps:
1. Launch the Settings app.
2. Tap on Sound & notification.
3. Slide the switch next to Pulse Notification light to the On position.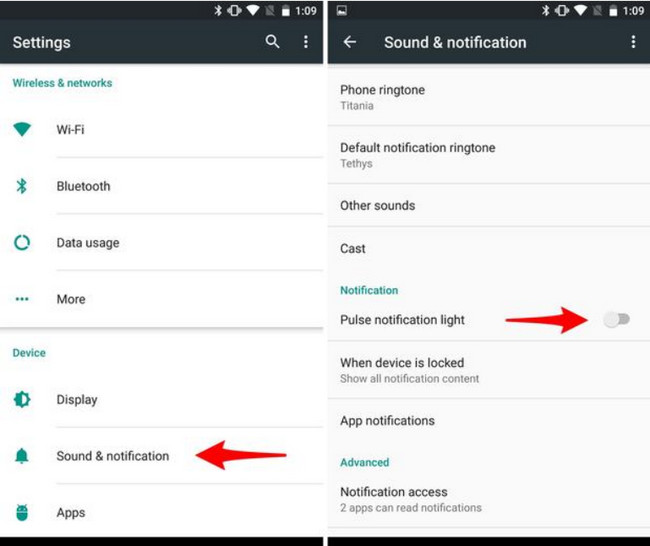 When enabled, new notifications will cause the light to blink. Unfortunately, there doesn't seem to be any sort of native tool built into Android 6.0 Marshmallow that allows you to customize the alerts.
Well, I gave up on Android some time ago, after a six month stint with the Nexus 5. I was a long time user of Google's devices, but Apple was consistently beating even the best flagship Nexus phones on performance, camera and phone build every year. If you are not a loyal Android customer like me,then you might need a data transfer tool to sync your new Google phone with your old phone run with Android or iOS. I recommend your this awesome corss-platform data transfer asistant – Syncios Data Transfer, which copys all content from phone to phone only on one click, including music, video, photos, messages, contacts, ebooks, calendar, apps, bookmarks and more.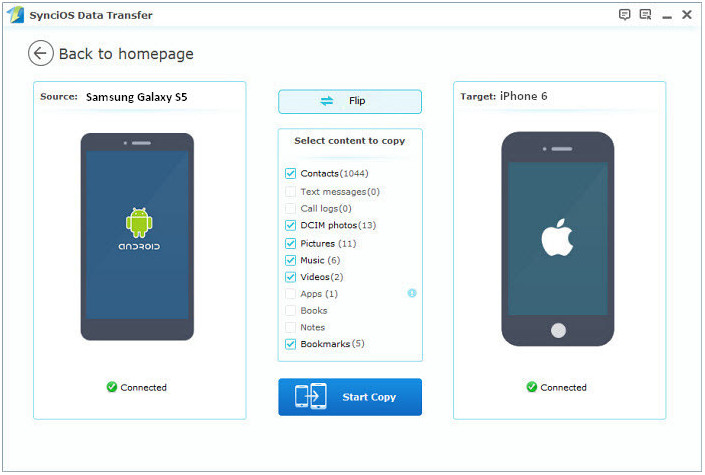 You can follow Syncios on Twitter, Facebookfor more tips and tricks.
---
Read More:
Guide on How to Transfer Data from Moto Nexus 6 to iPhone
Advantages & Risk of Rooting Android