Google added three in-app editing tools to its YouTube app for iOS.
With the latest update to the YouTube iOS app, your iPhone has become a mini video-editing studio. Google has added in-app editing tools to its YouTube iOS app that let you trim a video's start and end points, add filters to tweak the look of that video, and add music to the background for a more cinematic feel.
To upload a video, tap the account button on the right side of the home screen — it looks like the bust of a person. Next, click the upload button — the red circle with the up-arrow.
After selecting a video, you are dumped into the first of the three editing tools. You can trim the beginning and end of your video to select new start and end points. You cannot, however, edit out a part in the middle of a video and splice together two separate clips.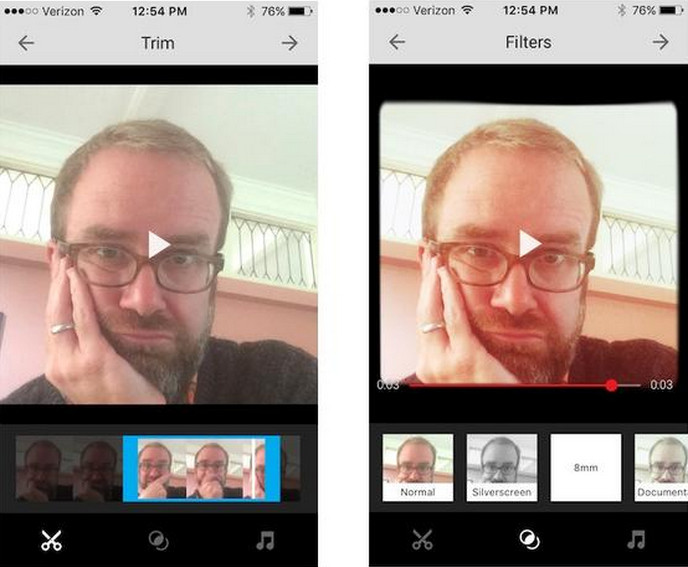 After trimming your video, tap the middle button of the three at the bottom of the screen. Here, you can select one of six filters.
Lastly, tap the music icon in the lower-right corner to add background music to your video. Tap the Add Music button and you can select from preselected and cleared songs from the Featured or Genre & Mood tabs. Alternatively, you can tap On Device and select a track stored locally on your iPhone, but be warned: the app may tell you the song you picked is copy-protected and can't be used.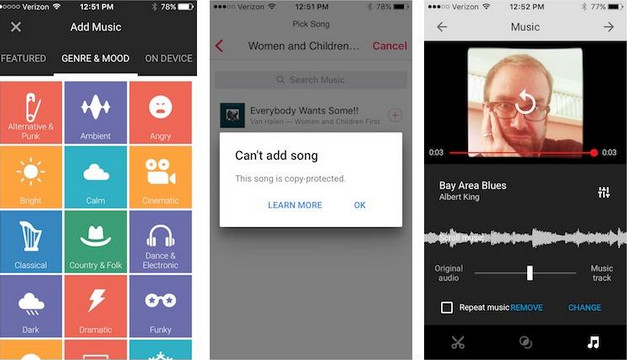 When your video is set, tap the arrow button in the upper-right corner to head to the Upload screen. Here you can add a title and description and set privacy controls before hitting the paper-airplane button to send your video into the wilds of YouTube.
One last note: after updating the YouTube app, I had to quit out of the app before I got the update.
See also: how to download YouTube videos to iPad?
Reference: Cnet
Read More:
You can follow Syncios on Twitter, Facebook for more tips and tricks.