As we mentioned in previous, music item can be transferred via Syncios's phone to phone transfer. But if your music source is from stream music like Spotify, Amazon or Apple music, you have to work with another way. It seems to bring no effects on listening to streaming music when you switch phones to Samsung Galaxy S20. As long as you install the corresponding App on your new phone and log in the original account, you can easily sync the playlists on your old device to the new one.
Conversely, I will introduce a well-received method to transfer streaming music as simple as transfer other items. That is to convert the streaming music as MP3 files in your local path. That is why we choose TuneCable Converters which let you easily customize music formats as you need like MP3, AAC, WAV or FLAC.
TuneCable brand is rolling out to iPhone and Android users who have been used to listening Amazon/Apple/Spotify music offline. And here we will show you how to customize the Spotify music as MP3 formats on your Samsung Galaxy S20.
Part 1. Convert Streaming Music to Common Format (MP3, AAC, WAV or FLAC)
If you have been a Spotify music listener, you can take this ultimate method to convert Spotify music to local path. It means that you can permanently own these songs even though you cancel subscription later.
Step 1
Install and launch TuneCable Spotify Downloader. At first, you can download TuneCable Spotify Downloader on PC. Run the program when the main interface firstly indicates to add Spotify songs or playlist to Spotify Downloader.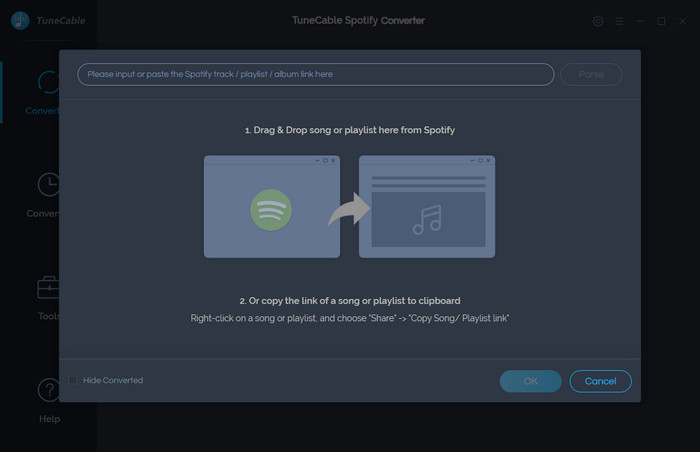 Step 2
Add Spotify songs into TuneCable Spotify Downloader. 2 ways is available to add your desired songs into downloader. By opening Spotify App on your computer and you can directly drag the songs link and drop onto TuneCable Spotify Downloader. Or you can navigate yourself to the playlist on Spotify playlist and copy the link. Then paste it into the fill in TuneCable Spotify Downloader.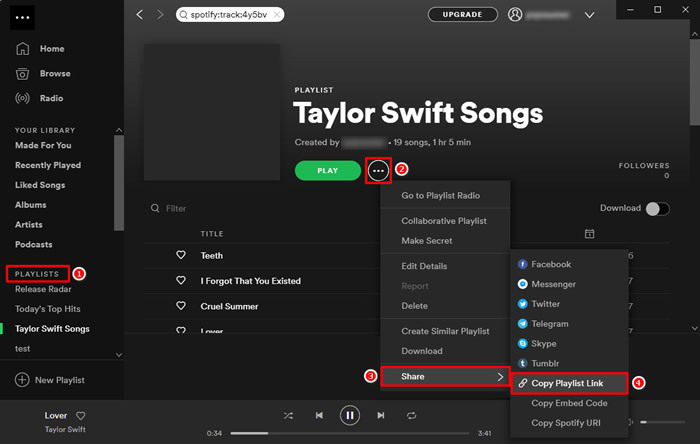 Step 3
Customize Spotify Music format. Click on Settings icon to do a personalized output formats. For format options, you can choose MP3, AAC, WAV or FLAC. Also, remember to create a path on the output folder fill which will decide where to store these converted Spotify songs on PC. Other settings involving the converted quality, conversion speed and the file name of the songs, you can either keep them by default or set them up based on your real desire.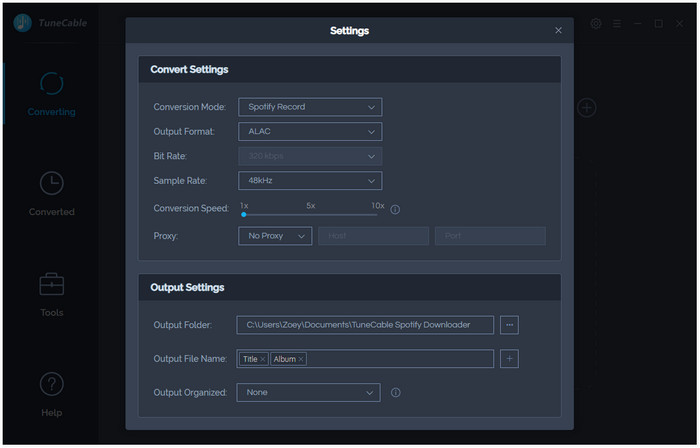 Step 4
Start to convert Spotify music to local path. Directly tap on the marked Convert button to proceed the conversion. A stable Internet connection will facilitate the process.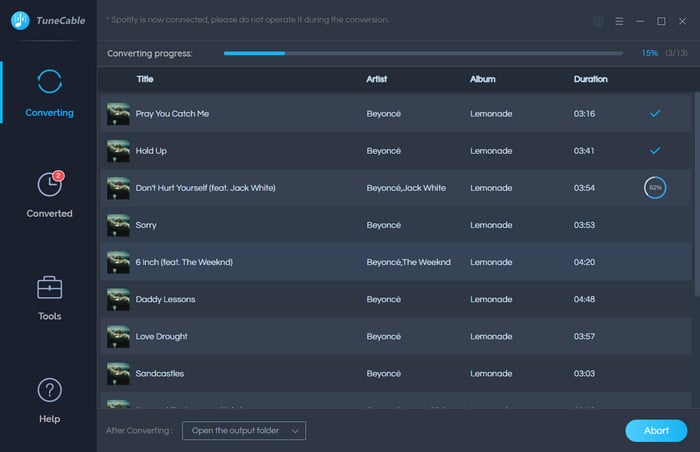 Unlike Spotifty music, some people are inclined to listen Amazon music. And for them, we also find out the solution to convert Amazon music to common format and save them into local files. And the tool we can gain assist is TuneCable Amazon Music Recorder, install it on your PC in advance. TuneCable Amazon Music Downloader.
Step 1
Launch Amazon Recorder and login Amazon account. On Amazon Music Recorder, click on click 'Open Amazon Web Player' to launch the build-in Amazon Web Player. Guide yourself to complete the Amazon user logging.
Step 2
Set up Amazon format to convert.Tap on the Settings button upper right the corner and go to set up the converted formats. TuneCable provides four music output formats and the hightest music quality can be up to 256kbps. Following to choose the output formats, quality, path and album name format. Hit OK to confirm your settings.
Output Format: Auto, MP3, AAC, FLAC, WAV
Output Quality: 128kbps, 192kbps, 256kbps
Output Organized: None, Artist, Album, Artist/Album, Album/Artist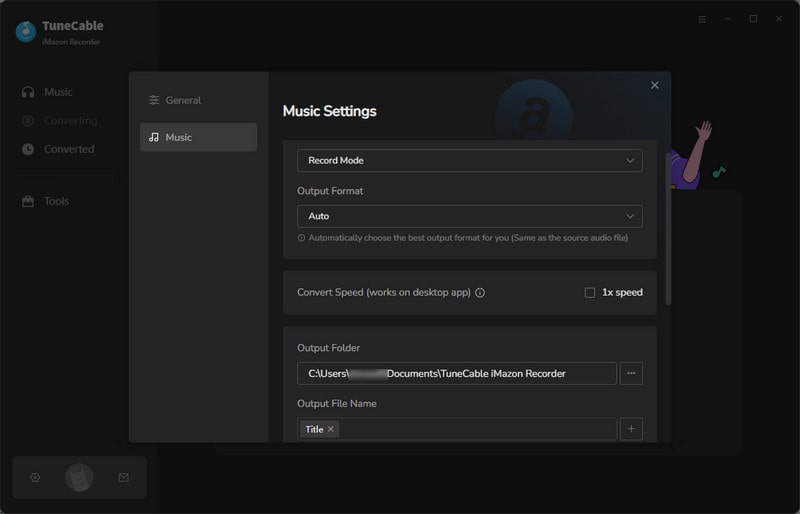 Step 3
Add desired Amazon songs to record and convert.Back to Amazon website player, you can open the path of your desired songs or playlists and then tap on the eye-catching Plus icon to add them to convert.
Step 4
Check the finished songs on History.When conversion completed, you can kick on the History key and tap the folder icon to check for the songs on local path.
Last but not least, Apple music do win popularity on the stream music market. While it became complicated on downloading offline due to a copy protection. Especially when you want to transfer your lovely Apple songs to other devices or just play them to relax yourself once your database run out. It is not a easy case to get rid of these limitations posed on Apple music. But we can have TuneCable Apple Music Converter to keep your Apple playable offline on Samsung Galaxy S20 even though you stop to pay bills to the subscription.
Step 1
After installing TuneCable Apple Music Converter on your PC, straightly tap on the key "Add" button to import Apple music to convert.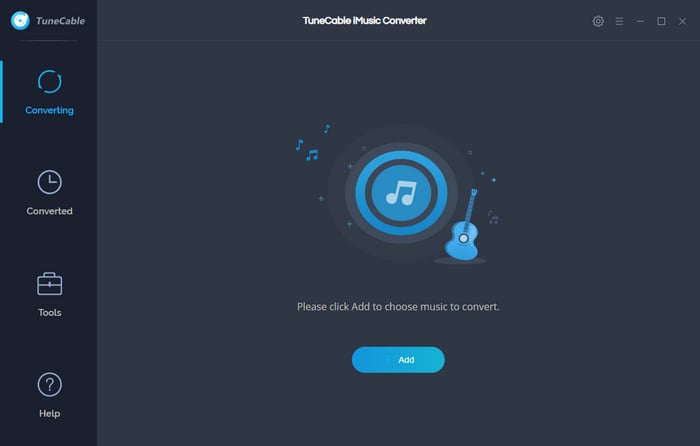 Step 2
The following window comes with music listed in your iTunes Library. You just select your target songs to convert. And tap on OK to unfold this page.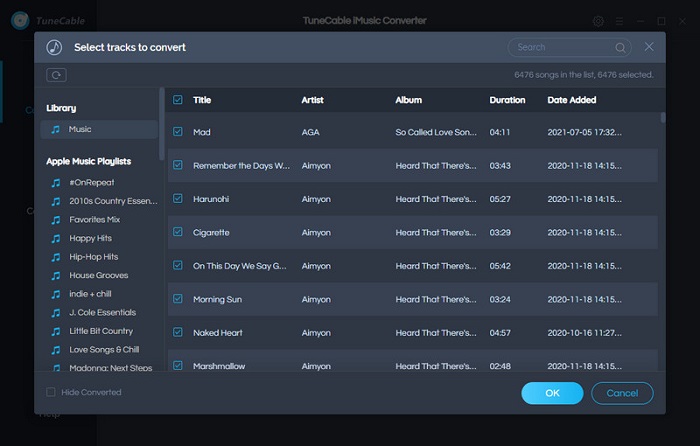 Step 3
The same, you need to choose which kind of format you want your Apple music to convert to. By entering the "Settings"management, you can check on either AAC or MP3 format in most time. FlAC or WAC format is available as long as you need. If you used to use this tool, other settings will keep unchangeable as before.
Step 4
Now, tap on "Convert" to launch the customized conversion until all is successfully done. And you can jump to the Converted section to check for the completed songs.
---
Part 2. Transfer Converted Streaming Music to Samsung Galaxy S20/S20+
With Part 1, you can easily export the converted Spotify/Amazon/Apple music to any devices. Or you can choose to upload them to a hard drive and free download them to listen if necessary. Finally, to play these songs on your Galaxy S20, just do as below to import them to your desired device:
Step 1
Download Free Syncios Android Manager on your PC. Wired connect your Samsung Galaxy S20 to the computer port. If successfully connected, your phone screen will keep unlocked with Syncios App.
Step 2
On Syncios Managear, you can navigate to Media option on the left panel. When you will enter the local music management for your phone. You can notice that a list of functional buttons are provided like Export (extract music to pc), Add ( add music to phone), Delete and Refresh key. Take good advantage of the functions if necessary.
Step 3
Tap on Add button and follow guidances to reach the path of the converted streaming music. ( Spotify, Amazon, Apple music). Here we take Spotify for example. And the choose the whole folder to transfer to your Samsung Galaxy S20. Syncios will sync these targets to your phone within minutes. The whole process is just so easy.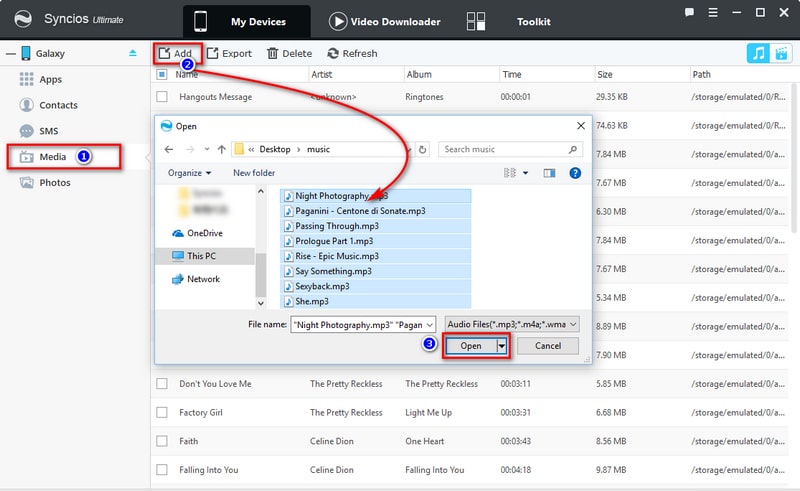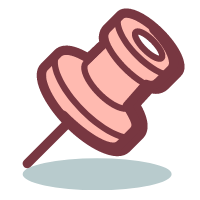 Summary: A TuneCable product (TuneCable Spotify Downloader, Amazon Recorder or Apple Converter) is a reliable ingredient to keep your steaming music playable offline on your Samsung Galaxy S20 despite you are no longer a subscriber. And Syncios Android Manageroffers secure music transfer between PC and Samsung Galaxy S20. It as well allows us to easily switch between music players.