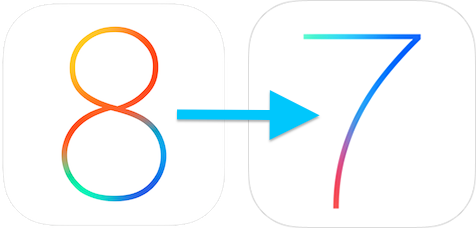 Apple officially announced iOS 8 at its Worldwide Developers Conference. While the software won't be available to the general public for several months, the first of several beta versions has already been issued to developers.
The content of these betas is protected under a non-disclosure agreement (albeit one that many other sites won't adhere to), but it's not difficult for you to access them even if you don't develop software. Opt into Apple's $99-per-year iOS developer program, and you'll be able to download and test this software well in advance of the general release.
Apple's official line is that you shouldn't use devices you rely on to test these early betas, but we know you. You're a power user. You want to try out the latest features without waiting. So maybe you installed the software on the iPhone or iPad you use every day before you stopped to consider how unstable and buggy these early betas can be. While Apple will tell you that these devices can't be downgraded to non-beta iOS versions once they've been upgraded, this is only partially true.
We're going to walk you through the directions you can follow to downgrade an iDevice running an iOS beta to the current shipping version of iOS (7.1.1 as of this writing, though it may well change between now and the general release of iOS 8). We'll also tell you the pitfalls and caveats you should know before you ever upgrade your iDevice to beta software in the first place.
Before you begin
The first and most important thing to note about this process is that it is destructive—it will erase all apps and data on your device. If you think you'll just be able to restore everything from a backup, be careful; while iOS 7 backups can be used to restore an iOS 8 device, iOS 8 backups cannot be used to restore devices running iOS 7. If your iCloud or iTunes backup has been "upgraded" to iOS 8, you'll have to start from scratch once your device is back on iOS 7.
You should also know that this process will stop working once the final version of iOS 8 ships. Apple's servers will only sign the most current version of iOS. Once iOS 7.1.1 was released, you couldn't downgrade to iOS 7.1. Once iOS 7.0 was released, you could no longer downgrade to iOS 6. If you find this article after the general release of iOS 8, we're sorry, but we can't do anything for you.
If you've taken all of this into account and still want to proceed, you'll want to download the iOS 7.1.1 software update package (also called IPSW files) for your exact device. IPSW files can be downloaded from the developer portal, though some Googling will find you sites that provide hard links to the files on Apple's servers. Remember, since Apple's servers won't sign older versions of iOS, using an older iOS 7.1 or 7.0.x IPSW file will result in an error message.
You may need to locate your model number to download the correct file. iDevice model numbers are usually in fine print on the back of iPhones, iPads, and iPods, beginning with the letter A followed by a four-digit number.
How To Downgrade From iOS 8 Beta to iOS 7
These are instructions on how to downgrade from the iOS 8 Beta to iOS 7. You will only be able to downgrade to the latest iOS 7 release, which is iOS 7.1.1.
Before attempting any downgrade, please be sure to backup all of your information.
Step One
Download the latest iOS 7 firmware for your device from here. You can only restore to the latest firmware Apple is signing (7.1.1 in this case)
Step Two
Launch iTunes from your dock.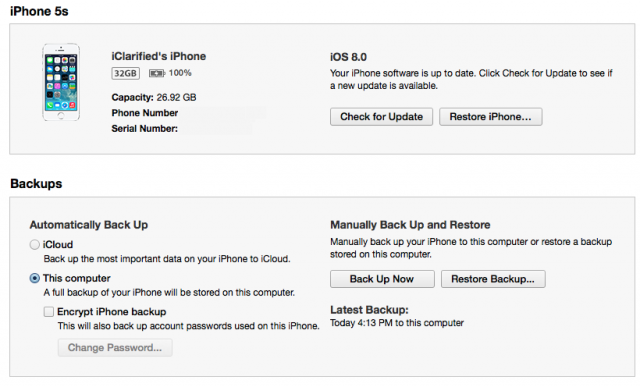 Step Three
Place your device into DFU Mode by following these steps. Here is a full tutorial on how to put your iPhone into DFU mode if you need additional help.
Press and hold the Home button and the Sleep/Wake button at the same time.


After exactly 10 seconds release the Sleep/Wake button. Continue holding the home button until you iTunes pops up a message telling you that it has detected an iPhone in recovery mode.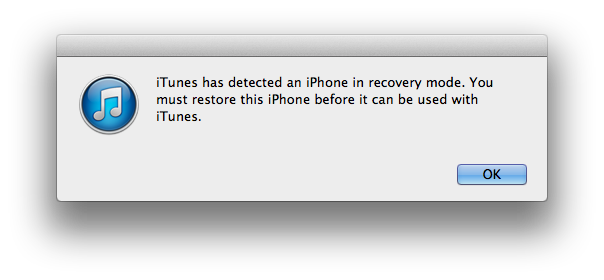 The iPhone screen will remain black like this: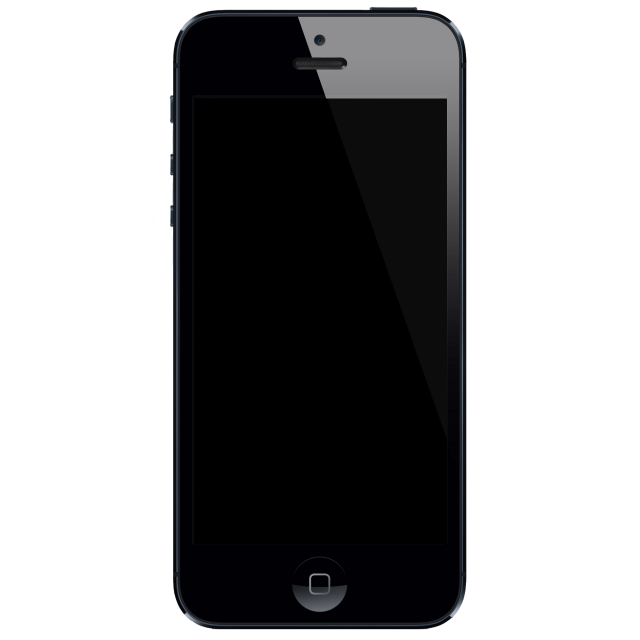 Step Four
Hold down the Alt/Option key (Shift in Windows) and click the Restore iPhone… button.


Step Five
Select the firmware file you downloaded earlier from the window that appears and click the Open button.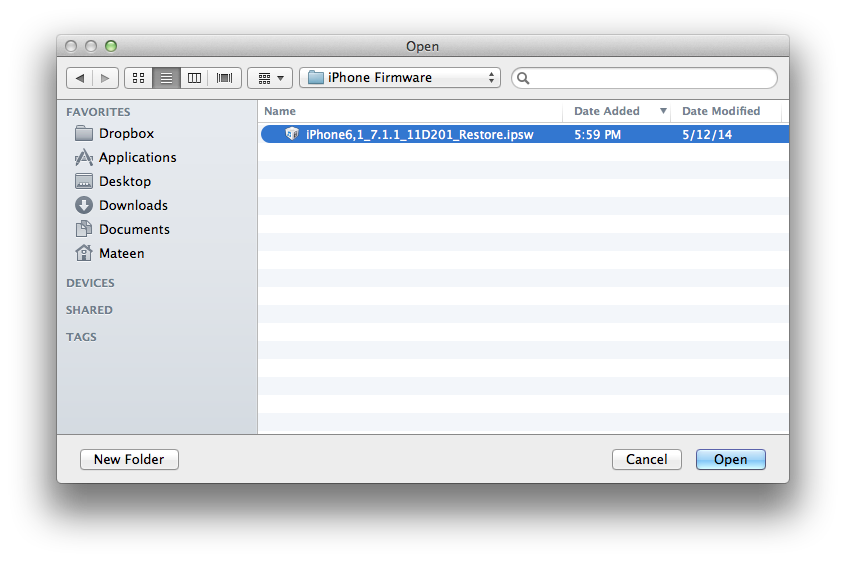 When asked to confirm the restore click the Restore button.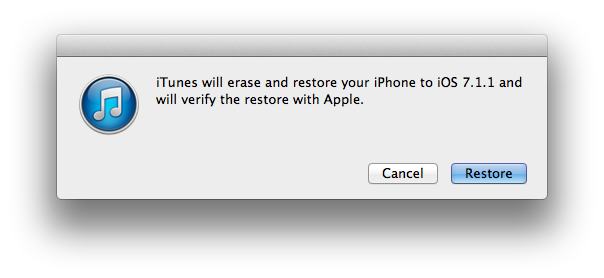 Step Six
iTunes will go through the process of the restore/downgrade and after about 10-15 minutes, your device will be freshly restored to iOS 7.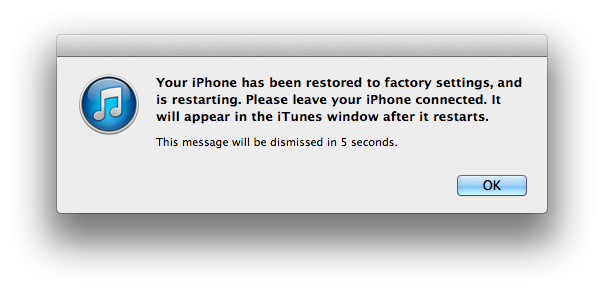 Use Syncios to backup before downgrade iOS 8