Not a fan of double-pressing the power button to launch the camera on your shiny new Nexus? It's OK, you can turn it off.
The Nexus 5X and Nexus 6P both offer a shortcut to launch the camera regardless of which app you're using or if the screen is off and the device is locked. To launch the camera, a user only needs to press the power button twice.
Doing so will cause the Nexus to vibrate, letting the user know the shortcut was activated. A moment later, the camera app is open and ready to shoot.
Despite its usefulness, not everyone will want to leave the feature enabled. Google knows this, so it provided a switch to turn the shortcut off.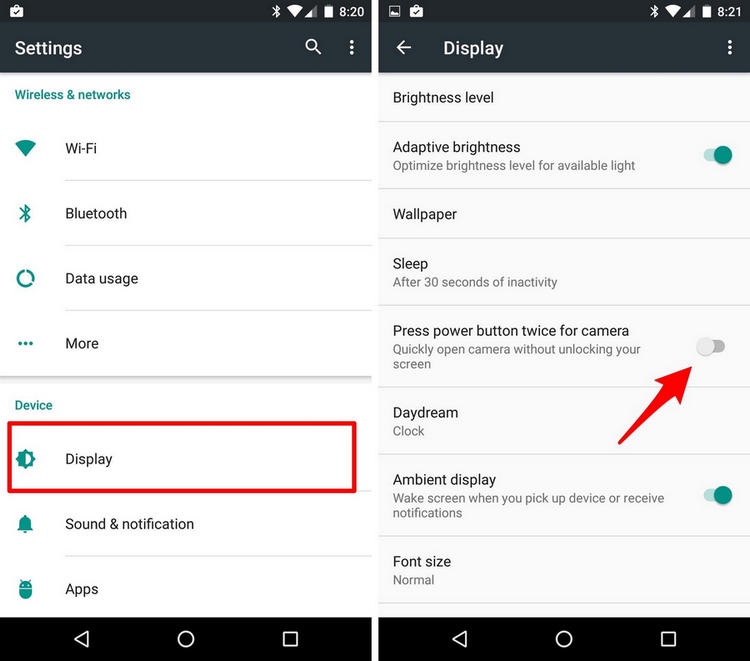 Launch the Settings app.
Select Display from the list of options.
Slide the switch next to "Press power button twice for camera" to the Off position.
And you're done. Of course, if you ever change your mind you can always repeat the steps above to turn the feature back on.
Reference: Cnet
Read more: How to Transfer Data from Moto Nexus 6 to iPhone 6/iPhone 6 Plus
---
Recommend: If you finally got a new iPhone 6s or Plus and need to copy data from old Nexus to the new iPhone, Syncios Android to iPhone Data Transfer could help you.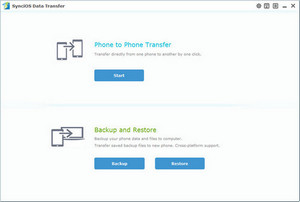 Syncios Android to iPhone Data Transfer enables you to move or transfer your photos, music, documents, contacts, ebooks, videos and more from your Android phone to iPhone.
Besides, this phone data transfer tool can support backuping phone data and restore in lossless quality.
Simply free download this Android to iOS data transfer tool to have a try!