For reasons that are unclear to anyone outside of Facebook, the iOS and Android apps recently started making a ton of noise. You may have noticed the new sound effects in the last few days when you refresh your feed or leave a comment on a post. It's annoying, and completely unnecessary.
Thankfully, you can disable the in-app sounds in a matter of seconds.
Disable on iOS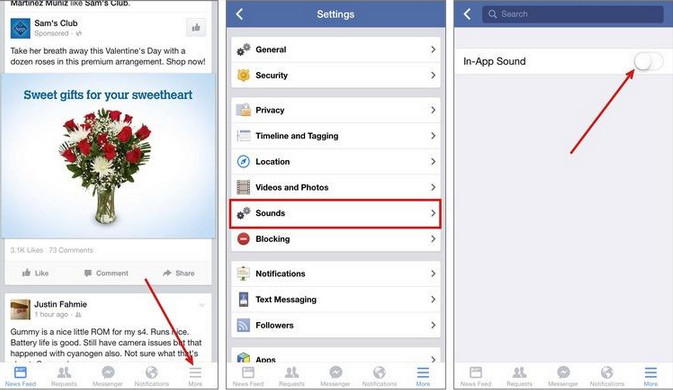 On your iOS device, tap on the More button, then scroll to the bottom of the list of options and tap onSettings. Next, select Sounds from the list of options, and slide the switch for In-App Sounds to the off position.
Disable on Android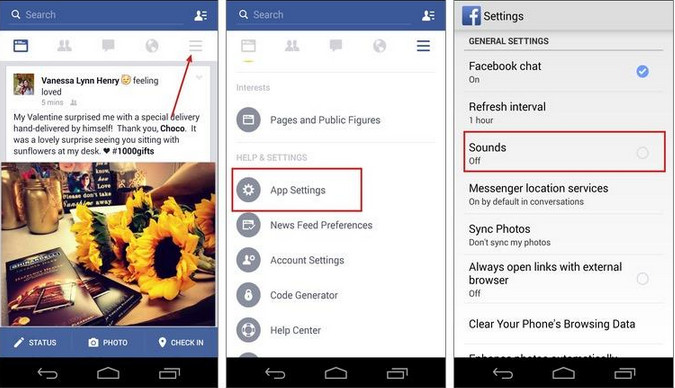 On an Android device, tap on the three-lined icon along the top of the screen. Scroll down until you findApp Settings and select it. Tap on the Sounds line to turn them off.
That wasn't so hard, now was it?
Reference: Cnet
You can follow Syncios on Twitter, Facebook for more tips and tricks.
Recommend: If you would like to manage your iPhone/iPod/iPad/Samsung Apps, this phone data management tool can help you. Just download SynciOS Manager and have a try.