Among the changes that happened between Android 5.0 and 6.0 is the placement of the buttons for clearing the app caches and data.
The app cache stores elements of apps or websites, so they can be loaded quickly when you use them next. In apps like Google Maps or Chrome, this cached data can really start to eat away at your available storage on the device.
App Data refers to both the cache and other pieces of saved information, like your log-in and preference settings within the app itself. So if you want to clear some space or just set an app back to default (like you've just installed it), here's how:
Step 1: Head to the Settings menu. This can be done by tapping the cog icon in your notification shade.
Step 2: Find Apps (or Applications, depending on your device) in the menu, then locate the app that you want to clear the cache or data for.
Step 3: Tap on Storage and the buttons for clearing the cache and app data will become available (pictured above).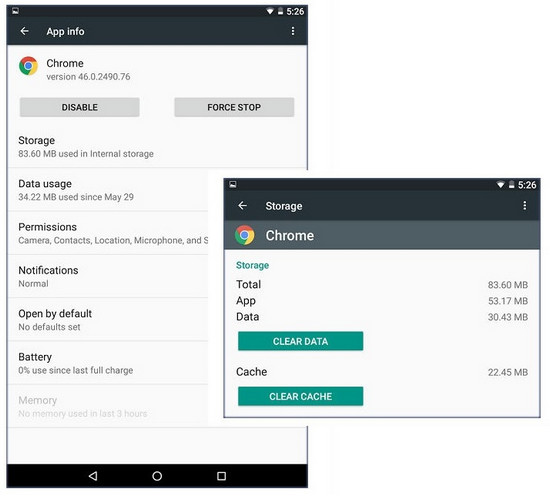 There are apps on the Google Play store that can perform this function for you, but constantly clearing your cache isn't likely to give you the speed boost they all promise. Performing this function manually means you'll only clear out caches or data from apps that you recognize as storage hogs, and prevents needing to add yet another app to your collection.
Besides, you can use thirdy-party apps to backup your Android Apps and app data. Syncios Android Manager is the very powerful Android data backup and transfer desktop app, which can help you backup,restore, transfer, install and uninstall apps on your android device selectively or in batch.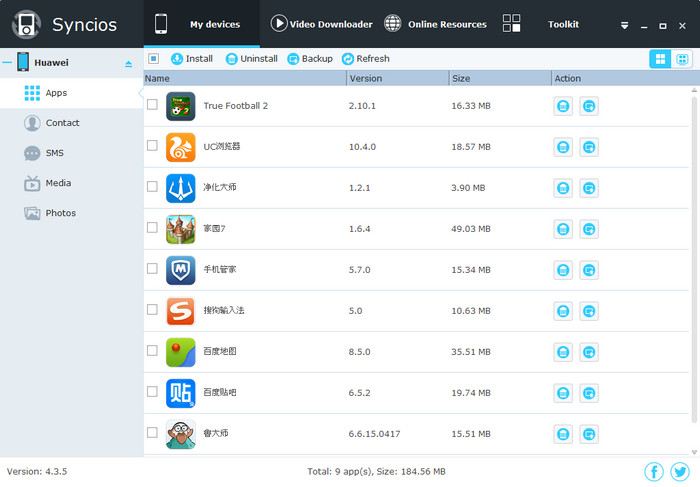 You can follow Syncios onTwitter,Facebookfor more tips and tricks.
---
Read More:
Guide on How to Transfer Data from Moto Nexus 6 to iPhone
Advantages & Risk of Rooting Android