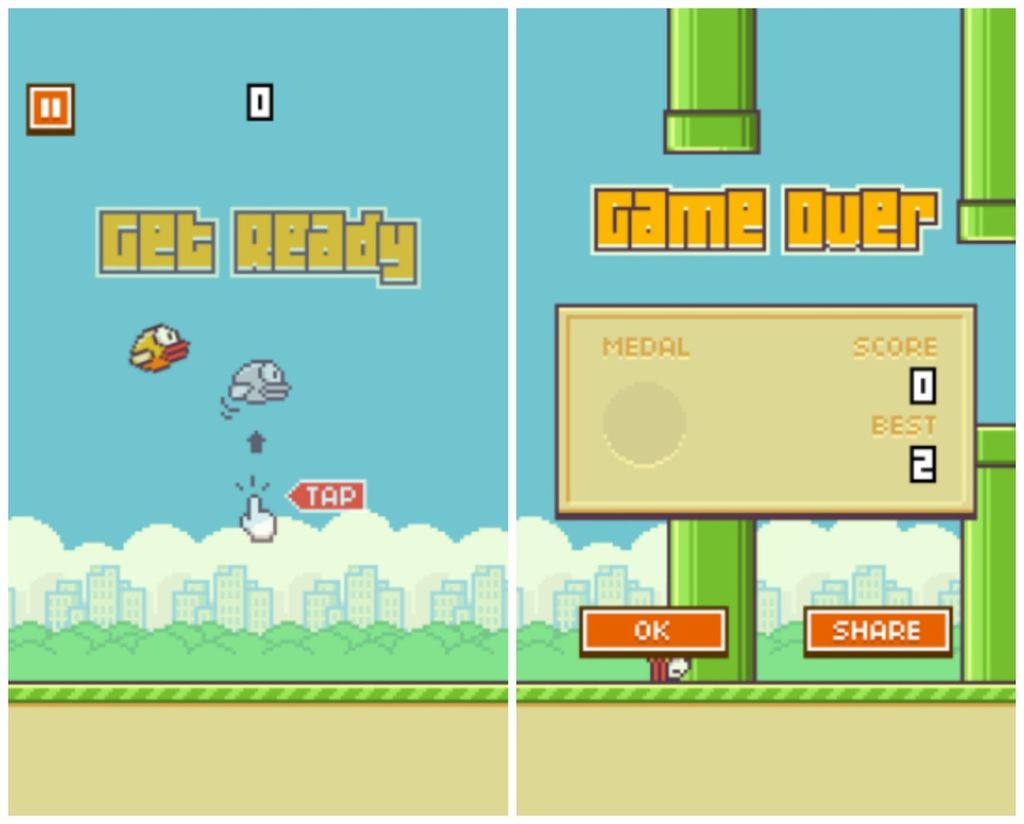 Flappy Bird is gone. The app is gone from both Google Play and the iTunes App Store. Unless you already downloaded it, you won't find one of the world's most popular video games anywhere.
Wait, you can still get it from people who already downloaded it! Then how? With Syncios, it is simple.
Syncios is a free iPod/iPhone/iPad transfer. With it, you can transfer or backup your music, videos, contacts, photos, apps, etc…between your iPod/iPhone/iPad and pc. What's more, it supports backupping, installing and uninstalling apps!
That is to say, with Syncios, you can backup your Flappy Bird to pc, then intall it to an iPod/iPhone/iPad which does not have it.
Here is a specific tutorial:
Step 1: Backup Flappy Bird to pc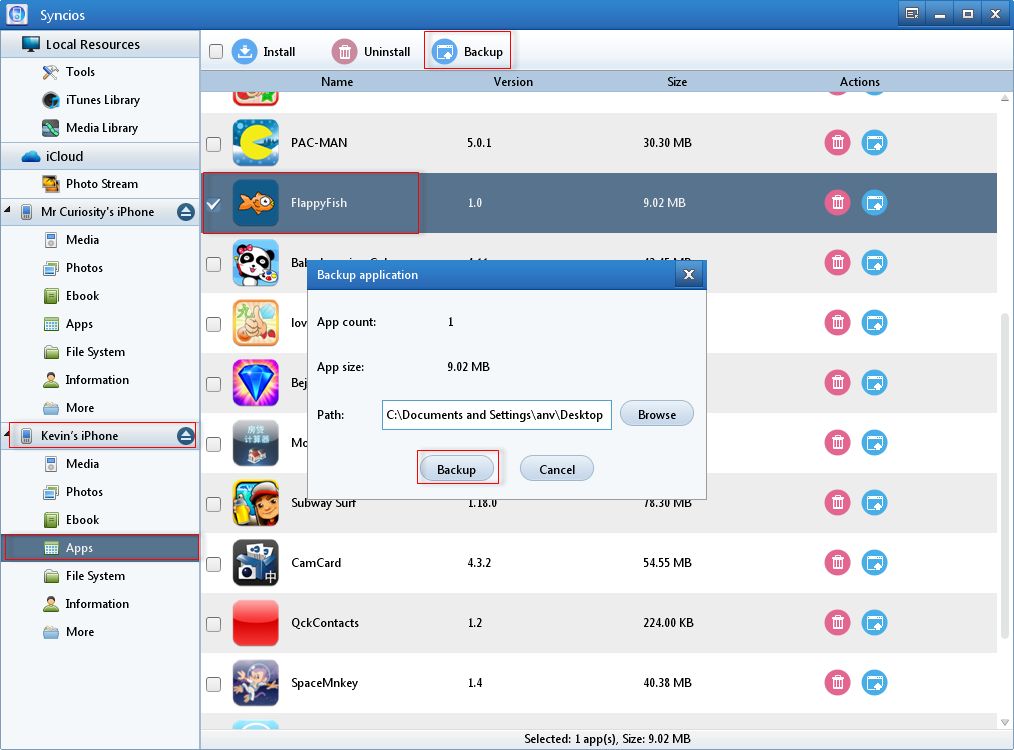 First of all, you need to download and install Syncios on your pc. It is totally free, you can download it from https://www.syncios.com/download.html
Launch Syncios and connect your devices with pc. You can connect multiple devices with Syncios at one time.
Find the device which have Flappy Bird installed. Click Apps and find Flappy Bird. (I do not have Flappy Bird now, so I take Flappy Fish as example….)
Click Backup to choose output folder.
Click Backup to backup Flappy Bird to pc.
Step 2: Install the backup of Flappy Bird to other devices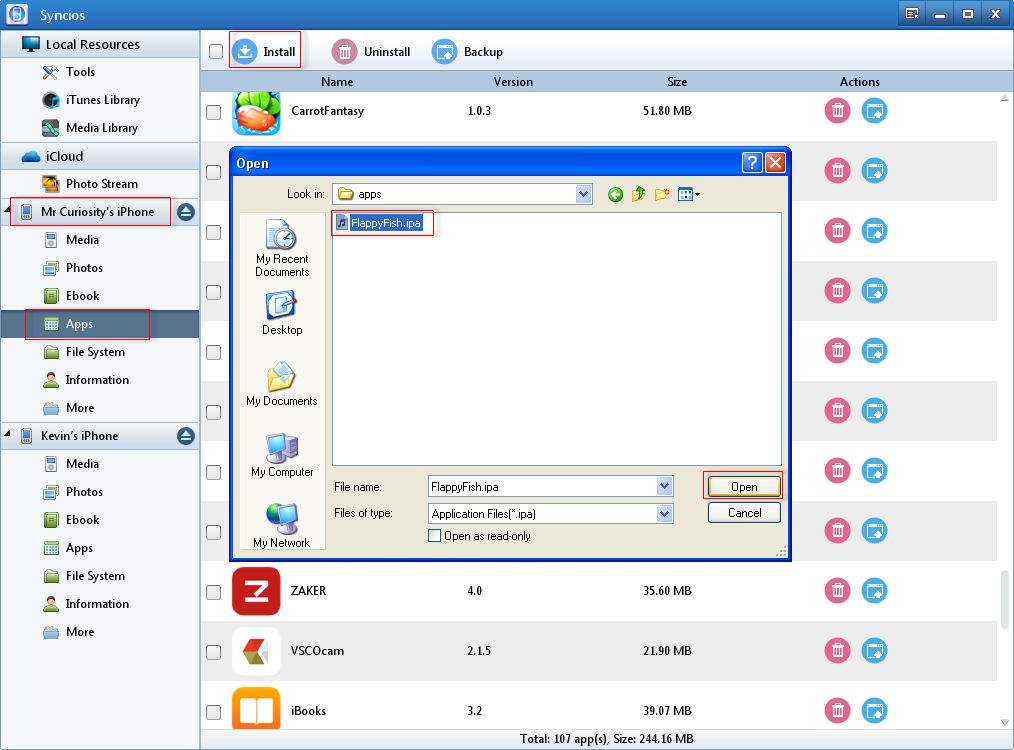 When backup finished, now you can install it to other devices.
Find the device and click Apps.
Click Install to find the backup of Flappy Bird.
Click Open to start installing.
That's it. Backup and install process should be quick and safe. What are you waiting for? Try it now!