After using Gmail for a decade. So far 40,000-plus messages I've sent or received, I have important personal and professional correspondence messages from loved ones who have since passed on.
As Google backs up its servers to store messages. However I still feel better with all those messages stored locally.
If you access Gmail through your browser, and wish to keep doing so.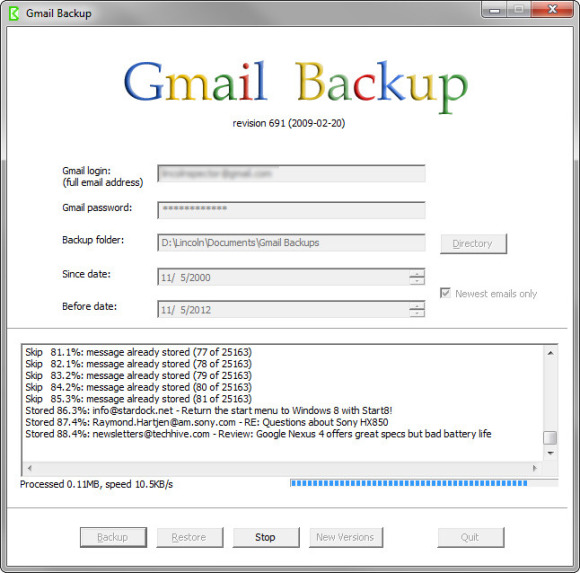 I'm assuming you access Gmail through your browser, and wish to keep doing so. I recommended a free program simply called Gmail Backup. It worked, and still works, downloading each message as an EML file.
But something bothers me about Gmail Backup. It hasn't been updated since 2009. For a program that accesses an email account online, that's kind of scary.
The code has been open-source since 2013—which is a good thing. People can study the code and find and fix security leaks. But to my knowledge, no one is doing that.
So here's another solution. And this one should work with any web-based email service.
Set up a local mail client to access Gmail, using the IMAP (as opposed to POP) protocol. IMAP synchronizes the mail on your computer with the mail on the server (in this case, Gmail's server). Old messages as well as new ones will download and stay in local storage.
Depending on your program, you will probably need to change a setting to make sure that it will download everything. For instance, with Outlook 2013:
1.   Press Ctrl-Alt-S to bring up the Send/Receive Groups dialog box.
2.   Select All Accounts and click Edit.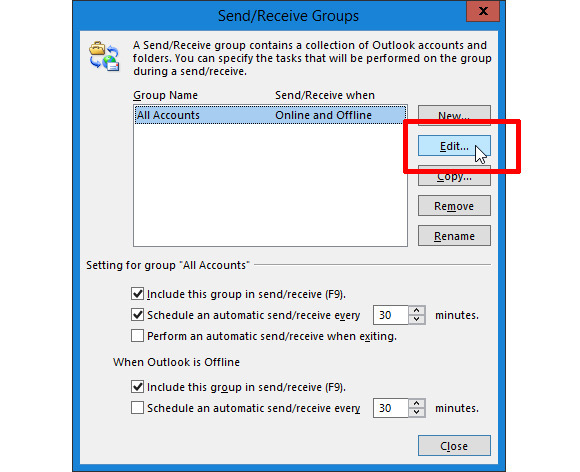 3.   Select Use the custom behavior defined below.
4.   In the Folder Options section, right-click your email address and select Check All Subfolders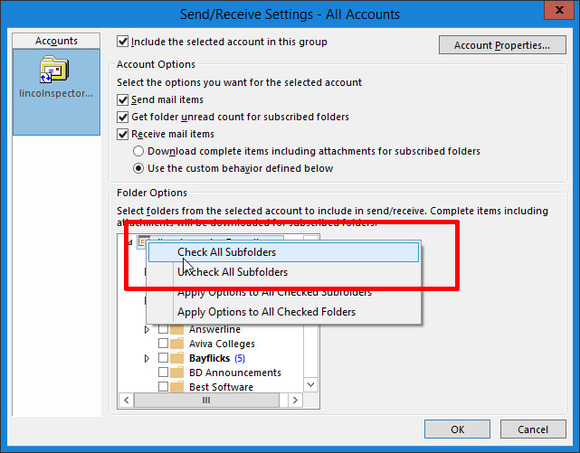 5.   Right-click the address again and select Apply Options to All Checked Subfolders
6.   Then, above Folder Options, select Download complete items including attachments for subscribed folders.
Continue to use Gmail on the web. But every week or so, load your local mail client and sync it.
One problem: If you archived a message in Gmail, and didn't give it a label or move it to a folder (really the same thing in Gmail), that message won't be backed up.
Read more:
---
Recommend: if you also would like to backup your Android phone or iOS device data to the computer to avoid data loss. Syncios Phone Data Transfer should be what you need.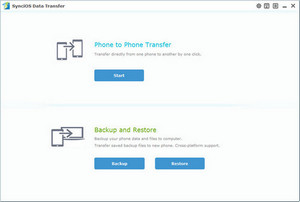 Transfer contents include contacts, messages, call logs, music, photos, videos, apps, notes, bookmarks, ebboks and more.
Backup phone data and restore in lossless quality.
Sync contents from iTunes Library to PC and iDevices.
Multiple OS supported: data shift between multiple phones run Android and iOS.
Multiple brand phones supported: Apple, Samsung, HTC, Sony, MOTOROLA, LG, HUAWEI, ZTE and more.
Just free download this Phone data backup tool to have a try!