You probably need to change your screen brightness regularly. When it's bright outside, you want to turn it up so you can see. When you're in a dark room, you'll want it dim so it doesn't hurt your eyes. Decreasing your screen brightness will also help save you power and increase your laptop's battery life .
Aside from manually changing the screen brightness, you can have Windows change it automatically in a variety of ways. Windows can change it based on whether you're plugged in, based on how much battery power you have left, or using an ambient light sensor built into many modern devices.
How to Adjust Brightness Manually on a Laptop or Tablet
On most laptop keyboards, you'll find shortcut keys that allow you to quickly increase and decrease your brightness. Often, these keys are part of the row of F-keys–that's F1 through F12–that appear above the number row on your keyboard. To adjust the screen brightness, look for an icon that corresponds to brightness–often a sun logo or something similar–and press the keys.
These are often function keys, which means you may have to press and hold the Fn key on your keyboard, often located near the bottom-left corner of your keyboard, while you press them.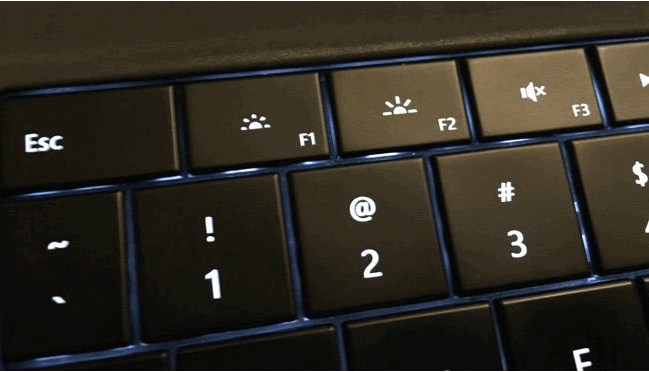 You can also adjust the display brightness from within Windows as well. This is especially helpful if your keyboard doesn't have these keys, or if you're using a tablet and you have to do it within software.
See Also: How to Backup and Restore Android Device on PC
How To Backup iPhone Messages to Computer without iTunes Safely
On Windows 10, you can click the battery icon in the notification area and click the brightness tile that appears. This adjusts the brightness in increments of 25% each time you tap it. You can also swipe in from the right or open the Action Center from your system tray and use the quick settings tile there.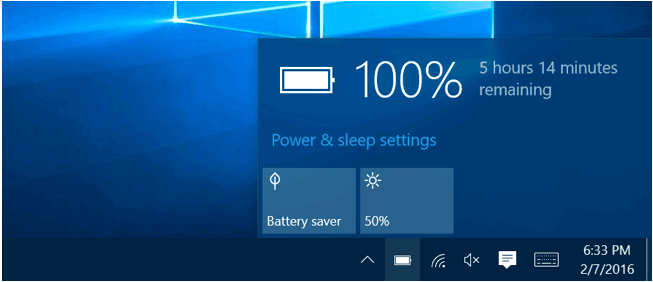 You'll find this option in the Settings app on Windows 10, too. Open the Settings app from your Start menu or Start screen, select "System," and select "Display." Click or tap and drag the "Adjust brightness level" slider to change the brightness level.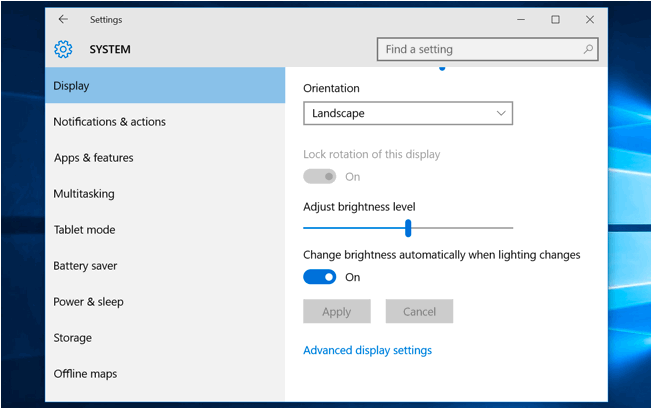 If you're using Windows 7 or 8, and don't have a Settings app, this option available in the Control Panel. Open the Control Panel, select "Hardware and Sound," and select "Power Options." You'll see a "Screen brightness" slider at the bottom of the Power Plans window.
You'll also see this option in the Windows Mobility Center. Launch it by right-clicking the Start button on Windows 10 and 8.1 and selecting "Mobility Center," or pressing the Windows key + X on Windows 7. Change the "Display brightness" slider in the window that appears.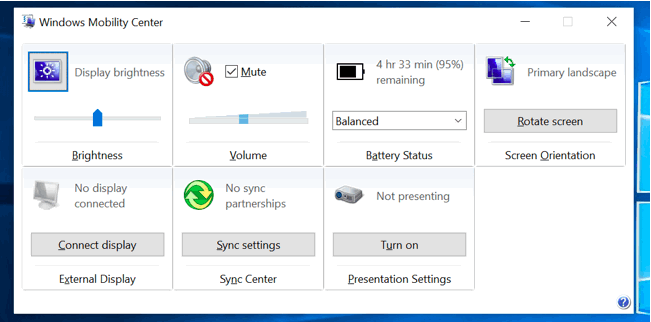 How to Adjust Brightness Manually on an External Display
Most of the methods in this article are designed for laptops, tablets, and all-in-one PCs. However, if you're using a desktop PC with an external display–or even connecting an external display to a laptop or tablet–you'll need to adjust his setting on the external display itself, and you usually won't be able to do it automatically.
Look for "brightness" buttons on the display and use them to adjust the display brightness.  You may instead need to press some sort of "Menu" or "Options" button before you can access an on-screen display that will allow you to increase or decrease the brightness. You'll often find these buttons near the power button on a computer monitor. With some monitors, you may also be able to adjust your screen's brightness with an app like ScreenBright or Display Tuner, though they won't work with all monitors.
How to Automatically Adjust Brightness When You're Plugged In
You can set different display brightness levels on your laptop or tablet based on whether or not you're plugged into an outlet or not. For example, you could have it set to a high brightness level when you're plugged in, and a lower one when you're on battery power. Windows would then automatically adjust your brightness.
To adjust this, open the Control Panel. Select "Hardware and Sound," select "Power Options," and click the "Change plan settings" link next to the power plan you're using. You're probably using the Balanced power plan.
Configure different screen brightness levels for "On battery" and "Plugged in" under "Adjust plan brightness." This setting is tied to your power plan. You can configure different screen brightness levels for different power plans and switch between them, if you like (though we don't think power plans are really necessary).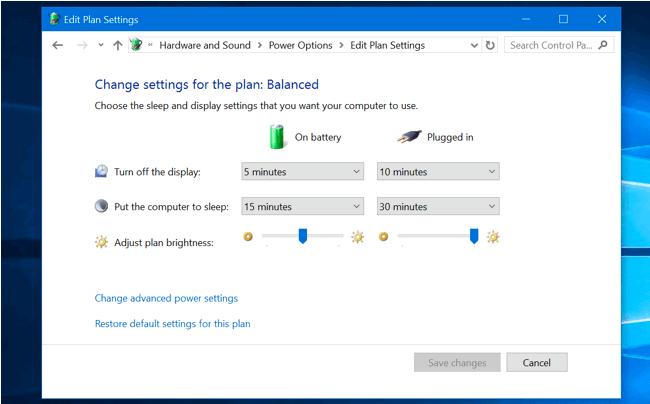 How to Automatically Adjust Brightness Based on Remaining Battery Life
ou can automatically adjust your display's backlight based on how much battery power your laptop or tablet has left, too. On Windows 10, you can use the Battery Saver feature to do this. Open the Settings app, select "System," and select "Battery saver." Click or tap the "Battery saver settings" link.
Ensure the "Lower screen brightness while in battery saver" option is enabled, then choose the percentage at which you'd like Battery Saver to kick in. When Battery Saver activates at that level, it will decrease your backlight and saving you power. By default, Battery Saver kicks in when you have 20% battery remaining.
Unfortunately, there's no way to adjust the exact brightness level Battery Saver will choose. You can also manually enable this feature from the battery icon.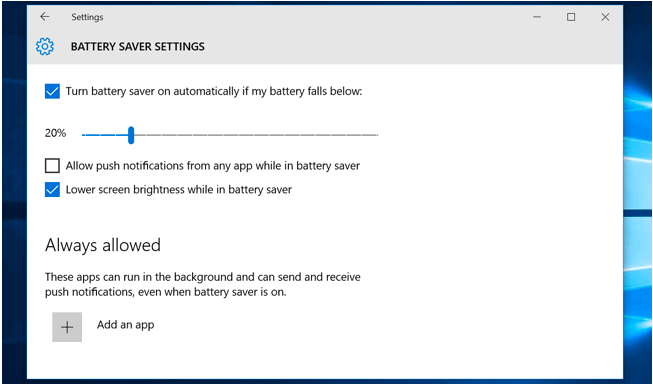 You can adjust your screen brightness both automatically and manually, and both have their time and place. Enabling automatic brightness won't prevent you from tweaking your brightness with hotkeys or the options in Windows whenever you feel like it, either, so you have nothing to lose by trying all the above options out.
Source: howtogeek
---
Recommendation: Sync your Android/iOS device to PC at ease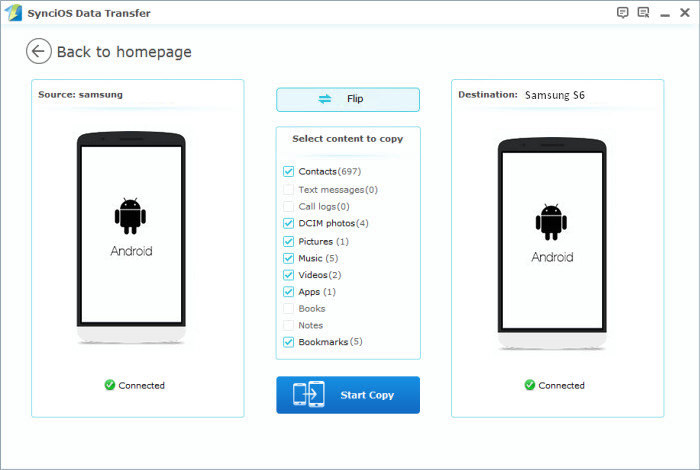 – Simple yet effective solution for transferring content between Android and iOS
Transfer contents include contacts, messages, call logs, music, photos, videos, apps, notes, bookmarks, ebooks and more.
One-Click backup Android & iOS phone data and restore in lossless quality.
Sync contents from iTunes Library to PC and iDevices /Android .
Multiple OS supported: data shift between multiple phones run Android and iOS.
Multiple brand phones supported: Apple, Samsung, HTC, Sony, MOTOROLA, LG, HUAWEI, ZTE and more.
You can follow Syncios onTwitter,Facebookfor more tips and tricks.