If you read our former tutorial, you would have learnt how to install WhatsApp on your iPad Air, iPad Mini  or iPod Touch. This quick tutorial will help you to active Whatsapp on your new iPad Air in the next few steps.  The method works for any iPad or iPod device, such as iPad Air, iPad mini or iPod Touch.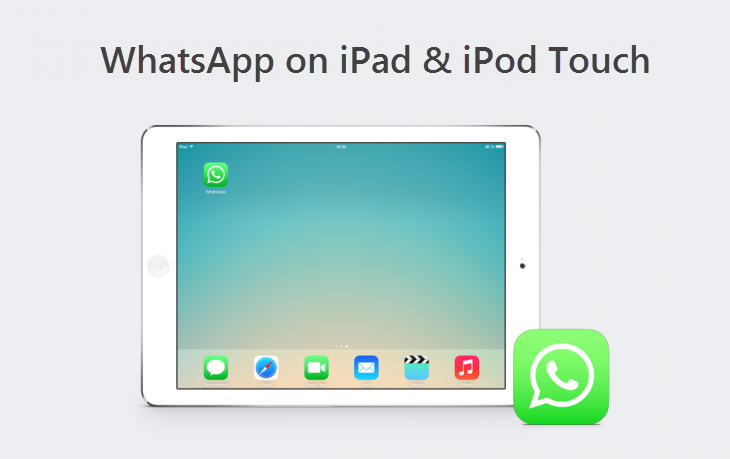 How to Activate WhatsApp on iPad or iPod Touch
Things you need to know:
Don't open WhatsApp application after you have installed it on your iPod/iPad. Open the application only after you complete the below steps.
Tools You'll Need:
An iPhone Device to complete the process (self-owned or borrowed one)
SynciOS Software
USB Cable
Step 1: Install WhatsApp on your iPhone, get the files contain registration data.
 If your iPhone you got has WhatsApp previously installed on it, you would have to delete the app first. Since the installment needs to be a fresh install, you can get the activation files.  Before uninstallation,  you'd better backup WhatsApp Data to iCloud so later it can be restored without losing any conversation history. If you never install Whatsapp on this device, skip this step.
Set up Whatsapp on the iPhone and complete the verification process.Note:  Make sure the SIM's number is your personal number you wish to use with WhatsApp on your iPad. You'll have to confirm this using a code sent to this number you use.
Connect your iPhone to PC, start up SynciOS and let SynciOS detect the device.
(If you followed our steps to install Whatsapp on your iPod, you must have SynciOS installed on your PC, If not, download it from here)
Once your device is recognized, select "My Device" and on left side click on "Apps" under the entry for the iPhone. Scroll down and locate WhatsApp, simply click "preview" icon on the right to view app document. Now Export "Document" and "Library" folders to your local directory. This contains the phone number registration data.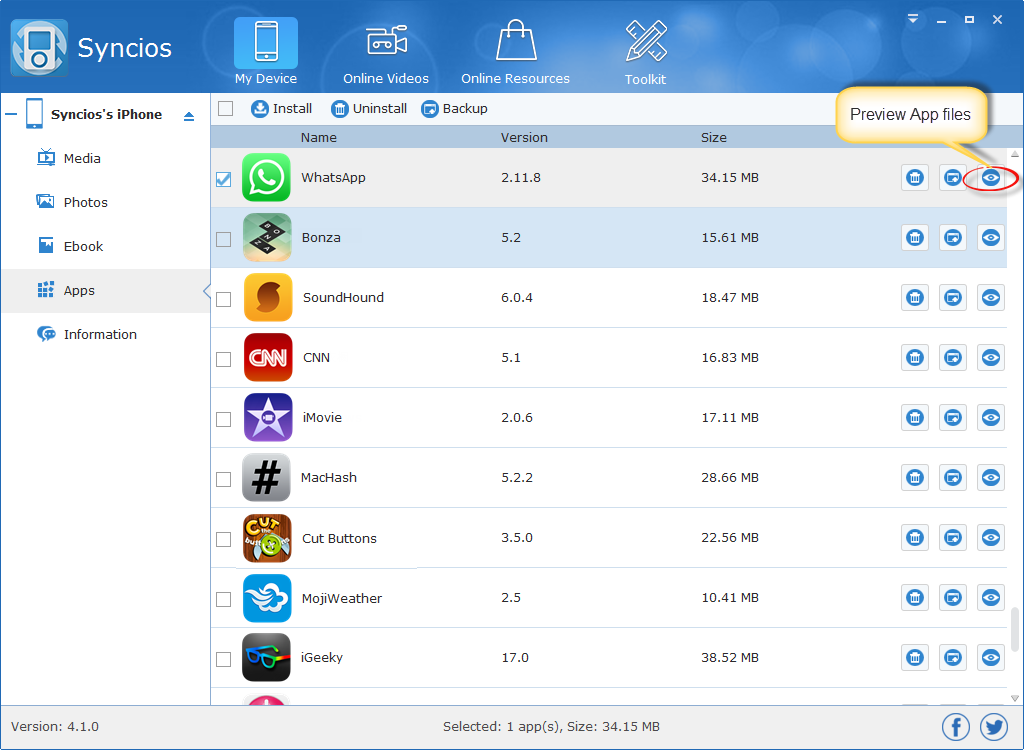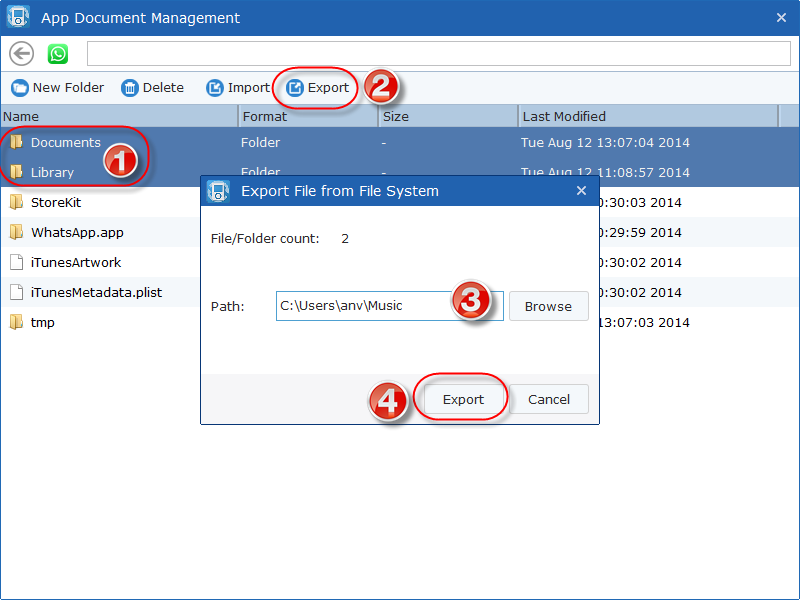 Step 2: Activate WhatsApp: Transfer Registration Data Folders To iPad, iPad mini, iPad Air
We are almost here, unplug the iPhone, plug the iPad back in. Repeat the steps you did before, locate WhatsApp app file system, delete the "Library" and "Documents" folders first.
Now just drag and drop the 2 folders from your desktop to SynciOS window. After that disconnect the device.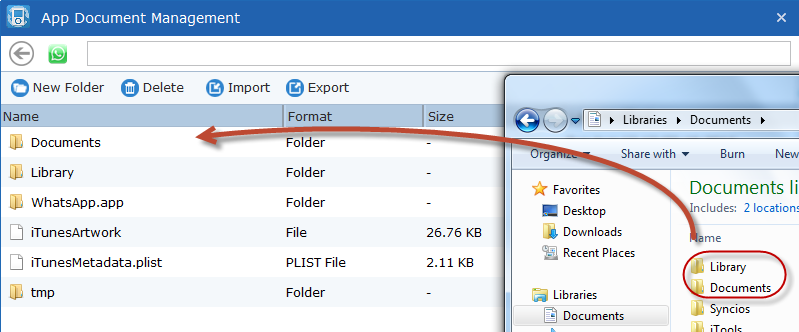 Step 3: Enjoy activated WhatsApp on iPad & iPod iOS 7 without jailbreaking them
Although the tutorial maybe not that easy as it sound, but if you follow the 2 tutorials carefully, you should not meet any difficulties. Enjoy!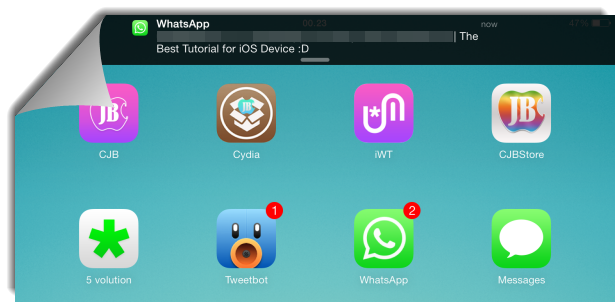 How To Backup And Restore WhatsApp Messages On iPhone (iPhone 6 included)
How To Use WhatsApp Messages on PC for Free
You can follow Syncios on Twitter, Facebook for more tips and tricks..
Recommendation: If you you could like to recover your lost WhatsApp Chats, you can try this iPhone Data Recovery software.