Android 5.1 Lollipop is currently rolling out to Nexus devices with a few changes in tow. One of those changes alters the functionality of the quick toggles for both Wi-Fi and Bluetooth in the Quick Settings panel.
Accessing the panel is still the same, requiring you to swipe down from the top of your screen with two fingers. Alternatively, you can swipe with one finger to reveal notifications, followed by another to reveal quick settings.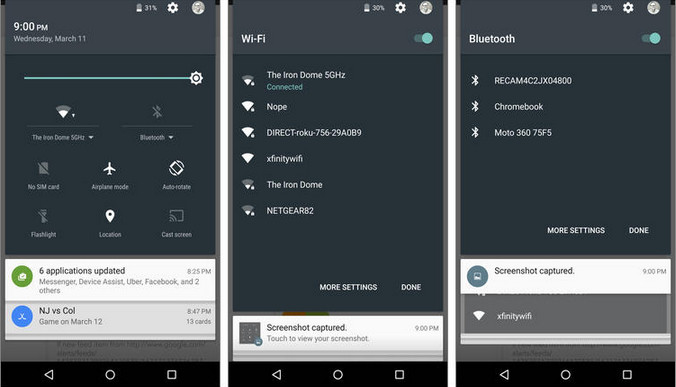 In prior versions of Android, tapping on the icon would turn the respective service on or off. Tapping on the name of the setting would launch Settings, where you could then connect to a different Wi-Fi network or Bluetooth device.
In Android 5.1, however, small arrows are now placed next to the Bluetooth and Wi-Fi labels, indicating that a drop-down menu is available. Tapping on the name opens a screen within the panel, allowing you to stay on the current screen.
Of course, if you need to change more settings than what's available in the panel, there's a button to launch the Settings app.
Reference: Cnet
You can follow Syncios on Twitter, Facebook for more tips and tricks.
Recommend: If you would like to contacts from old iPhone to new Android device, you can try this perfect one click data transfer tool, migrate everything including SMS, Contacts, Videos, Photos, and more from phone to phone. Simply download and have a try.