You subscribe to Apple Music, and couldn't be happier it's available on more than just Apple's own devices. The addition of an Android app to Apple Music solidified it as my streaming service of choice.
However, if you change devices quite a bit; it's part of the job, and this recently became a problem when trying to sign into Apple Music on a new device. After entering your credentials, instead of viewing your music library, an alert informed you you had reached your 10 device limit. You didn't even know there was a limit until that very moment.
As it turns out, any device you've signed into your iTunes account on counts towards the cap. That includes Macs, old iPhones or iPads, and now Android devices.
Here's how to remove a device from your iTunes account: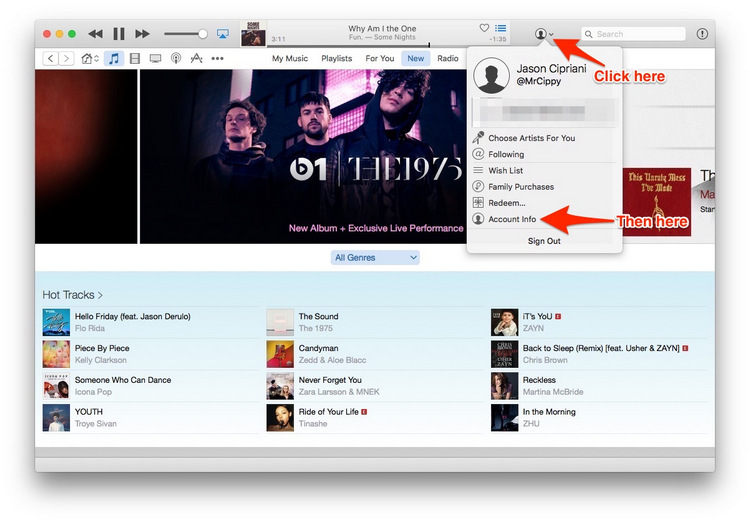 Launch iTunes on a PC or Mac.
If you're not already signed in to iTunes, click on Sign In and enter your credentials.
If you are signed in, click on the account profile icon followed by Account Info and reenter your password when prompted.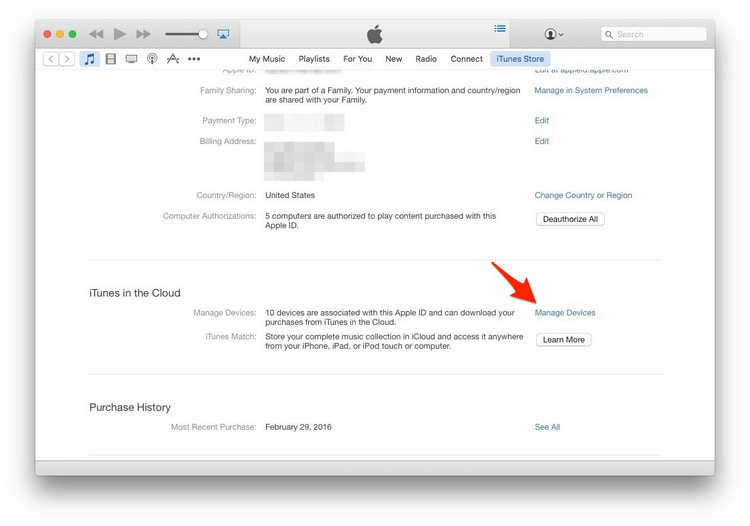 Under the iTunes in the Cloud section, find and click on Manage Devices.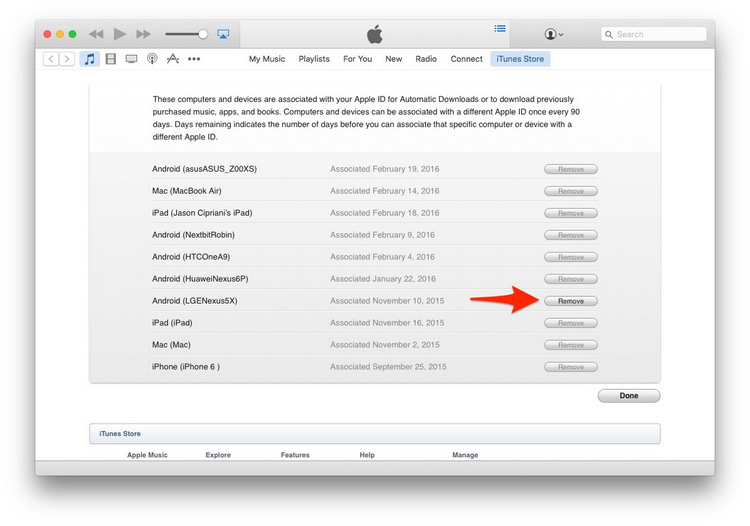 A list of devices you've authorized using your iTunes account will show up, with a Remove button to the right of the device name.
Click on Remove.
If Remove is greyed out, Apple suggests signing out of Apple Music or iTunes on the particular device and trying again. I have done that one a few devices listed on my account, but the button is still greyed out. According to an Apple support document, I should have the option to remove the device after 30 days have passed since the last time the device accessed my account.
Reference: CNET
Read more:
You can follow Syncios on Twitter, Facebook for more tips and tricks.