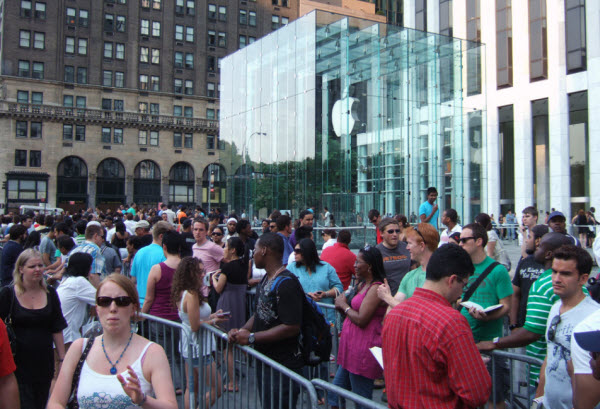 Thursday is just getting started here in the United States, but the day is coming to a close Down Under, where anxious Apple fans have already begun to line up to be among the first in the world to purchase Apple's next-generation iPhone 6 and iPhone 6 Plus.
DON'T MISS: 
In an earlier account of what it was like to preorder the iPhone 6 from Apple's website late last week, we briefly touched on an important topic. For the most enthusiastic of Apple's fan base, waking up in the middle of the night and fighting through website crashes to preorder a new iPhone is a huge pain, but it's also part of a shared experience that no other brand loyalists share.
The same can be said of lining up to purchase a new iPhone on launch day.
For Apple fans, new iPhone launches are very exciting. Each and every year, iOS device users race to their local Apple Store and line up as early as they can. They joke, laugh, and even grow impatient while waiting in line, but they do it together. This creates a bond and amplifies the experience, making loyalties even stronger.
Waiting in line for hours on end also increases the sense of satisfaction experienced once people finally get their hands on that shiny new iPhone.
No other device users can say they have shared a similar experience. Not even people who use Samsung smartphones, even though Samsung ships more than twice as many phones as any other company.
To most of us, the thought of waiting in line overnight just to buy a new cell phone seems insane. Maybe it is. But to the millions of people who do choose to line up each year, the chaos only draws them closer to each other and binds them more firmly to the Apple ecosystem.
As lines outside Apple Stores in the United States begin to form and extend on Thursday, here is a pair of photos posted by MacRumors of crazy iPhone 6 lines that have already formed in Australia.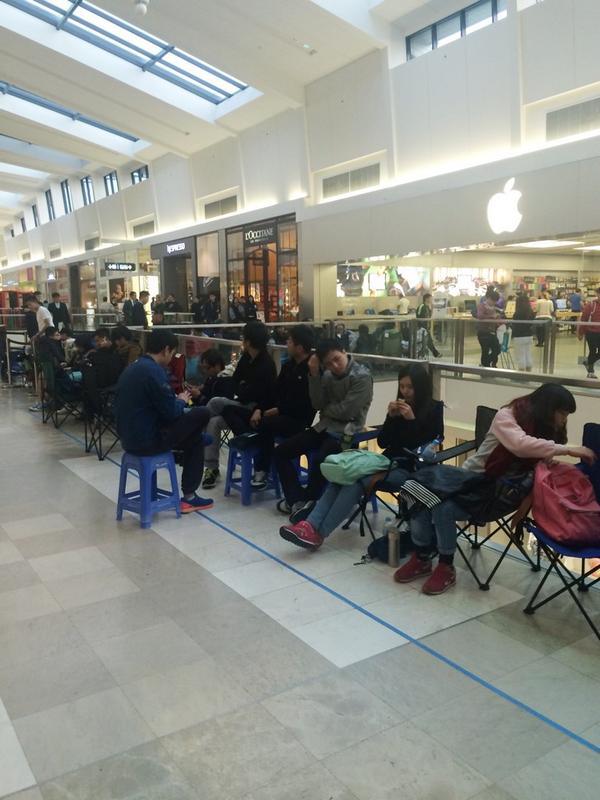 (Image source: @beth_blanchard)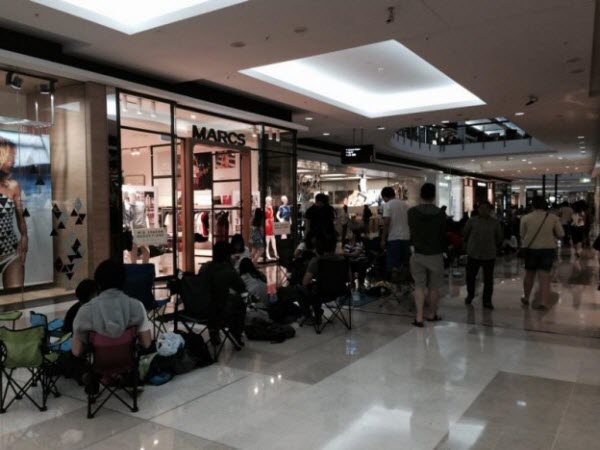 (image source: @rodgerrodger)
---
Recommend: You can also use Syncios to free backup old iPhone and transfer to new iPhone 6. You can also download and install apps into iPad/iPod/iPhone. There are Huge and growing collection of free games, apps, wallpapers, ringtones for iOS devices. Just simply download and have a try.
---
Reference: bgr.com
You can follow Syncios on Twitter, Facebook for more tips and tricks.