I admit, the new Samsung Galaxy S7 unmasked here at MWC in Barcelona is a beautiful specimen of cutting-edge tech and seductive metal-and-glass build. The problem is, we've been down this road before. Or have we?
"It looks almost exactly the same as the S6!" you say. And it does. But it also has things that Samsung stripped out of the S6. Important things, like a microSD card slot to store photos, movies and games (which means you won't have to buy a pricier model to get more storage). It's once again water-resistant, too. Battery capacity swells, and both the camera and processor promise sharp performance. (But you still can't remove the battery as you can on the metal LG G5, announced here a few hours earlier.)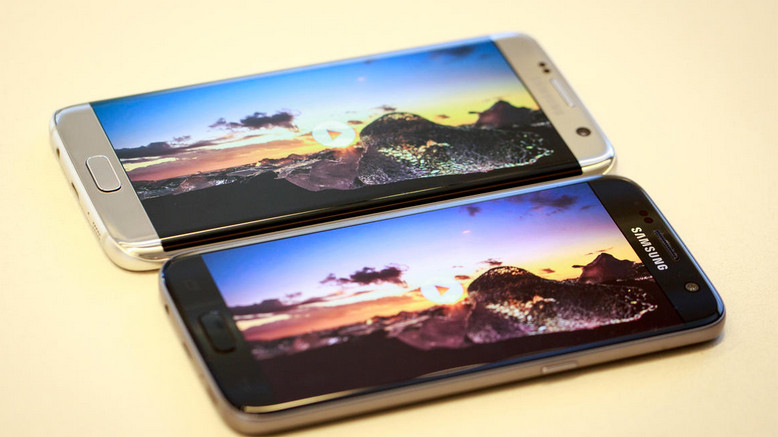 If you already own an S6 or S6 Edge, the specs might be too similar to what you already pocket to truly entice you. I'm battling my own expectations as I type this, because it doesn't seem like much has changed compared to similar Samsung phones, like the S6 Edge+, released only a handful of months before. On the other hand, the S7 (and larger-screen S7 Edge) has the makings to be of one of the year's best phones, and features such as wireless charging and expandable storage play a big part in that — especially since these are features the iPhone lacks.
Still, year-to-year sameness is a problem that Samsung in particular has to face. The Korean megacompany has steadily lost money and market share to brands selling less expensive — and often less distinctive — phones. Samsung needs the Galaxy S7 and larger S7 Edge to resonate with buyers or else continue to watch aggressive brands like Xiaomi and Huawei eat its lunch.
The S7 and S7 Edge are available March 11, with preorders beginning February 23. Samsung hasn't announced pricing, but it did announce a deal: If you buy either S7 phone between February 23 and March 18, Samsung will give you a free Gear VR virtual reality headset with a bundle of six games. The Gear VR will work with both new S7 phones.
Read on for more details and the full list of S7 specs.
New and notable features
5.1-inch screen with 2,560×1,440-pixel resolution
Either 32 or 64GB of storage, depending on the region
MicroSD card slot for extra storage up to 200GB
12-megapixel camera (get the story below)
Water-resistant (IP68 rating)
3,000 mAh battery (versus 2,550 mAh on Galaxy S6)
"Always-on" display shows time, calendar or images from the lock screen
Qualcomm Snapdragon 820 processor (or Samsung's Exynos chipset in some regions)
Dedicated gaming feature makes it easier to record sessions and screenshots; a do-not-disturb mode blocks incoming notifications
Colors: black onyx, gold platinum
What's up with the lower-megapixel camera?
The Galaxy S7 Edge has a 12-megapixel camera, compared to last year's 16-megapixel shooter. The megapixel number is smaller, and that might sound weird and worrying if the hardware inside hadn't budged a bit. On small camera sensors like the ones found in phones, "downgrading" from 16 to 12 megapixels shouldn't make much of a difference, according to CNET camera guru Josh Goldman when I quizzed him on this.
By reducing the resolution (fewer megapixels equals a lower-resolution image) but keeping the sensor the same size, Samsung says each pixel can be bigger. Larger pixels collect more light, Josh says, which equals better low-light photos and picture quality in general. The S7 phones have a slightly wider aperture, too (f1.7 compared to f1.9), which would let in a bit more light than the S6.

Are there any new camera tricks?
Yes! There's "instant" autofocus that was actually very fast in my demo. That means you'll be able to capture more spontaneous moments because you aren't waiting for your phone to focus. Just like the iPhone 6S, the phone's screen will flash when you take a selfie, a makeshift flash for that front-facing camera to illuminate otherwise inky-black scenes.
Samsung is also getting into motion — think iPhone 6S' Live Photos — with two new features.
Motion photo: This takes photos of moving subjects, like kids, dogs or concerts. After turning it on in the settings, it captures a few seconds of video each time you snap that shutter. This saves to the photo gallery as a proprietary file type, which you can't widely share, but you can scrub along the video to choose a still, which saves as a sharable JPEG allowing you to choose the best shot from the action you just captured. As with Apple's Live Photos, I'm really not sold on its usefulness.
Motion panorama: This camera mode takes a still shot of your scene, but it captures movement as you pan around, say a group of people waving hello. You can also share it as a video. It's kind of a cool new feature, and I can see it making panorama shots more dynamic, especially in outdoor landscapes (I'm thinking of flying birds and swaying foliage).

How much battery does the always-on display use?
Samsung says the always-on display, which we've seen on Microsoft (née Nokia) Lumia phones for years, uses only 1 percent of the phone's battery, and could even stretch out battery life if it keeps you from unlocking the phone (which uses more energy) just to check the time.
How to switch from old phone to Samsung Galaxy S7?
If you like the idea of having one-click transfering all of your data, download Syncios Data Transfer. The desktop app sync everything–SMS, call log, photos, apps, videos, contacts, ebooks, bookmarks, songs and more– from old Android/iPhone to new Samsung Galaxy S7.
With Syncios Data Transfer, you can easily tranfer contacts, music, photos and important files from iPhone 4s/5/5s/6/6s, Huawei, XiaoMi, OnePlus, LG, Moto, Samsung, HTC to Samsung Galaxy S7 without any quality loss. Also, it enables you to sync 4k video from iphone 6s to Samsung Galaxy S7.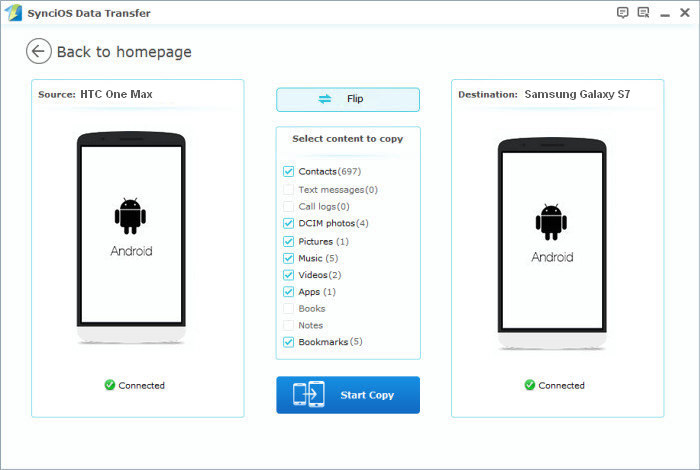 Source: Cnet
You can follow Syncios onTwitter,Facebookfor more tips and tricks.