The iOS 7 untethered jailbreak, evasi0n 7, has now been in circulation for a month. Despite a few teething troubles and initial problems, a series of updates to the utility seems to have settled things down so, if you have been waiting to jailbreak your iOS 7 device, now is the time to do it.
iOS 7 Jailbreak Free Download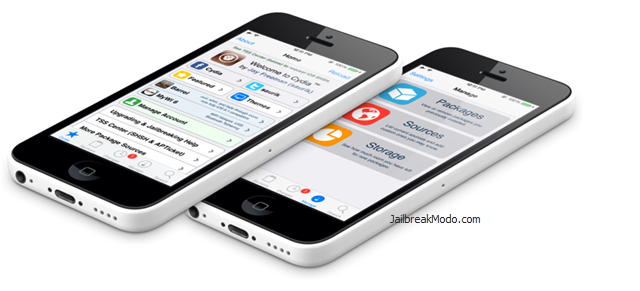 Download Links
iOS 7 JailBreak Supported Devices: 
Evasi0n 7 is supported on the following devices running iOS 7:
iPhone 3GS, 4, 4S, 5, 5S, 5C
iPod Touch 5th Generation
iPad 2,3,4,
iPad Air
iPad Mini 1 and 2
Steps to Download and Install Evasi0n 7 :
Please follow these steps in order to ensure the jailbreak is successful.
1. Back up your data
This is important – should anything go wrong during the jailbreak and you haven't done this, you will lose everything: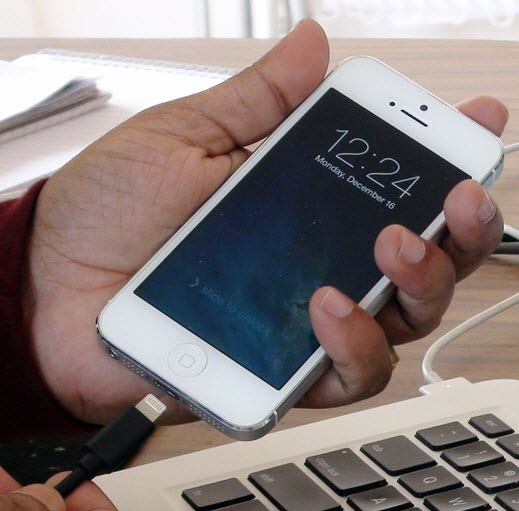 Connect your device to your computer and launch iTunes
Select the relevant device in the list on iTunes and click on Device Summary
Navigate to the Back Up section
Click on Back Up Now 
iTunes will back up the data on your device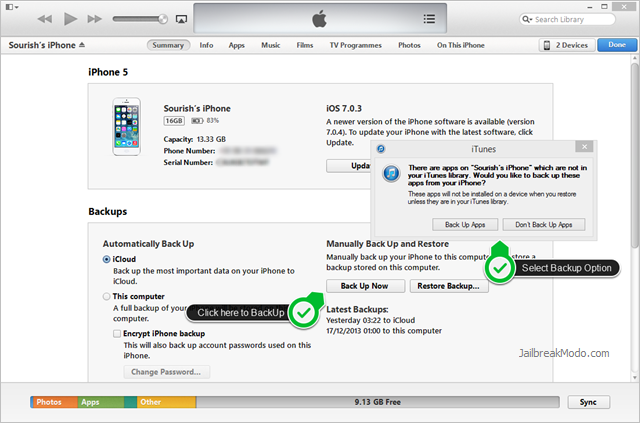 You can also back your device up to iCloud:
In the Back Up section on iTunes select the iCloud Option and back up
Alternatively, on your device, open Settings > iCloud  and log in with your Apple ID
Tap on Storage & Backup
Enable Back Up and tap on Back Up Now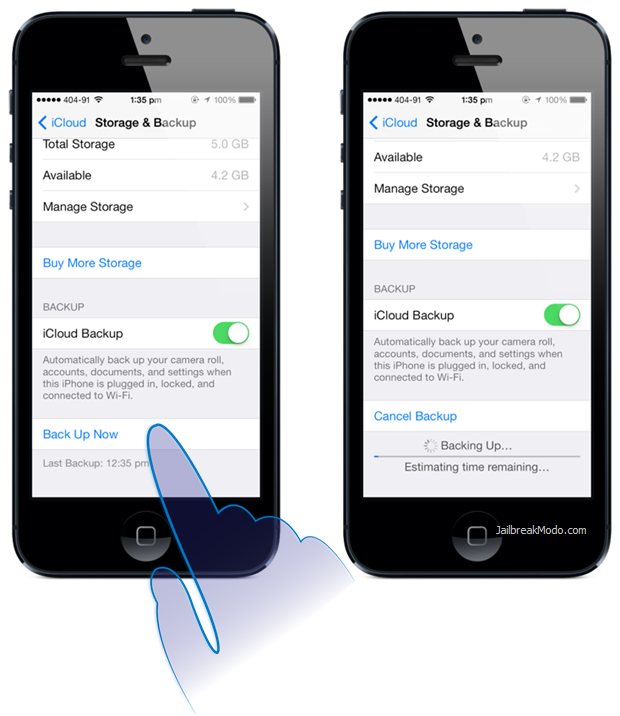 You can also backup your device with Syncios iPad/iPod/iPhone Management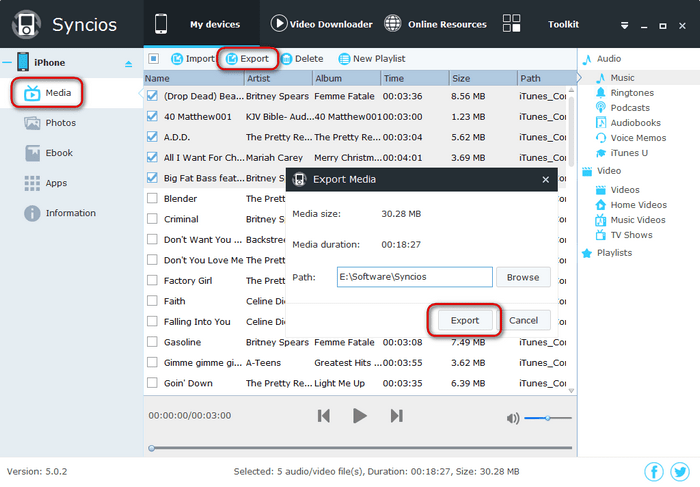 Backed-up information includes purchased music, TV shows, apps, and books*; photos and video in the Camera Roll; device settings (for example, Phone Favorites, Wallpaper, and Mail, Contacts, Calendar accounts); app data; Home screen and app organization; Messages (iMessage, SMS, and MMS), ringtones, and more. Backup all of your data safely!
Before getting started, please download and install Syncios on your pc.
 Download and install Syncios on your computer.
Connect your iDevice to computer with USB and launch Syncios.
 In the welcome interface, click Data Export to backup your iDevice.
Select a folder to backup.
Select information you want to backup and start backuping.
Backup finished!
Backupping is finished, you can jailbrak your iPad iPhone iPod safely now! If you encounter problems and need to restore your iDevice to the backup, here is how to resotre iPhone iPad data after jailbreaking.
2. Restore Your Device
This is a vital step if you have updated to iOS 7+ using an Over the Air update – OTA and jailbreaks are not compatible:
Keep your device connected to your computer and make sure iTunes is still open
Place your iPhone into DFU mode:
Hold both Power and Home buttons down for 10 seconds
Release Power button, hold the home button until the Device in Recovery message appears in iTunes
Hold SHIFT or Alt key own on your keyboard and click on Restore in iTunes
Your device will be restored to the latest available firmware

3. Download Evasi0n: 
For this you will need
iOS device
Computer and USB cable
Internet connection
About 5 minutes of time
Steps for successful installation
Please follow these steps carefully as failure to do may result in you having to restore your device and restart the entire process over again.
Locate and open Evasi0n 7 on your computer – If you use Window, you might need to right-click the icon and select Run as Administrator 
Make sure your device is connected to your computer – shut down iTunes
Evasi0n 7 will now detect your device – if it doesn't, simply disconnect and start again
Click on the big Jailbreak  button 
Let Evasi0n run through the process of jailbreaking your device
When asked to, tap on the evasi0n icon on your device Home screen 
Evasi0n will now finish the procedure and will reboot your device into a jailbroken device.
If you do come up against any problems, it is perfectly safe to restore your device and reapply he jailbreak. Some of the more common problems that users have faced do have workarounds and fixes:
Evad3rs are issuing updates to Evasi0n 7 on a regular basis and are now on Evasi0n 7 v 1.0.4.  These updates will continue to be released until such time as Apple releases a firmware that patches the exploits.
If you do use Evasi0n 7 to jailbreak your device, let us know how you get on and if you encounter any problems that haven't been covered yet.