Apple made some interesting announcements at its March 2016 event. The event saw the introduction of the iPhone SE, along with a new price and bands for the Apple Watch.
Apple officially announced the iPhone SE, its first new four-inch phone since the iPhone 5s in 2013. The device comes packed with most of the same internal hardware as Apple's iPhone 6s, and offers an updated take on the design of the 5s. It will be available for pre-order on March 24, with sales beginning on March 31.
The company also cut the starting price of the Apple Watch to $299 and added new bands, and it provided updates to its software. The iPhone SE marks a reversal in the prevailing trend among handset makers who have been supersizing their phones each year. Apple's latest phone is designed to woo those who haven't embraced the larger, 4.7-inch iPhone 6S or who don't have the financial means to buy the most expensive models, which start at $650.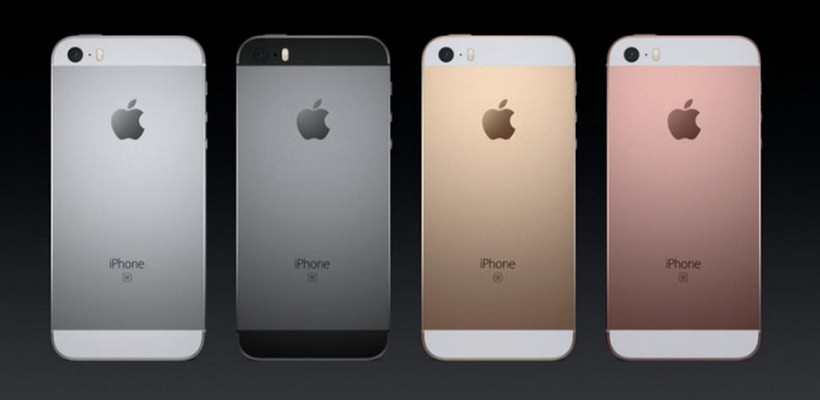 SE is the new C
The introduction of the 4-inch iPhone SE is the first time since the iPhone debuted in 2007 that Apple will unveil new phones on two occasions in a year. (We expect a higher-end iPhone 7 in the second half — in September if Apple follows its typical product intro cycle). The iPhone SE is packed with a processor that's twice as fast as 2013's iPhone 5S, a 12-megapixel camera that captures 4K video, and a near-field communications chip that allows for mobile payments through Apple Pay.
It also marks Apple's second attempt to create a more affordable iPhone. The first was the iPhone 5C in 2013. The plastic-encased, colorful phone carried a starting price of $199 and offered a notable step down in build quality and specifications. The "C" quickly became synonymous with "cheap."
The iPhone SE hopes to accomplish what the iPhone 5C did not: win over budget-conscious consumers in fast-growing emerging markets like Brazil or India, and in developed countries like the US, which is starting to see an influx of cheap, but decent, phones. Unlike rival phones, Apple's new iPhone SE isn't exactly a "cheap" iPhone since it's priced higher than most of the affordable competitors.
Apple also hopes the iPhone SE will excite a new segment of consumers at a time when phone fatigue is settling in, meaning they're increasingly content with the device they already own. IDC expects smartphone sales growth to slow to 5.7 percent, down from a 28 percent jump just two years ago.
Even Apple has warned that the iPhone would see it first sales slump in March.
The company is also hoping that customers who shied away from the bigger iPhones will now upgrade to the iPhone SE. "Some people asked us, some people even pleaded with us, please keep the 4-inch products in our lineup," said Greg Joswiak, vice president of Apple iOS product marketing.
It's a new iPad. Will anyone care?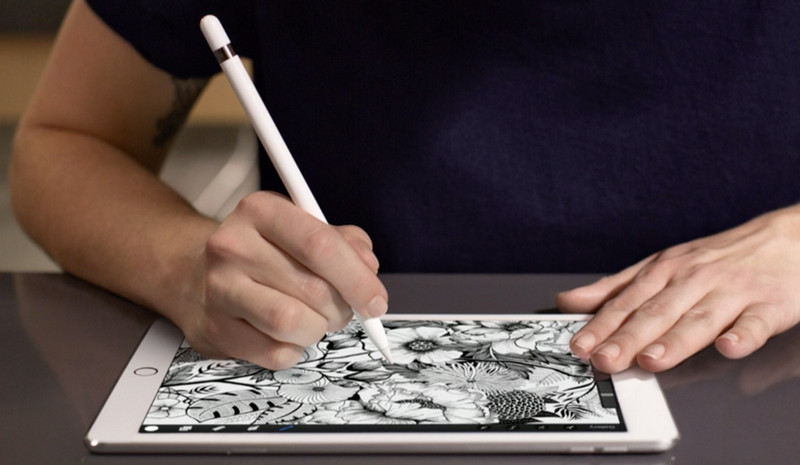 Apple's 12.9-inch iPad Pro, introduced in September, failed to halt a decline in the company's tablet sales. Though the iPad still leads the tablet market, sales tumbled 25 percent in the all-important holiday sales quarter in December, capping two years of declines.
So here comes the 9.7-inch iPad Pro. Like its larger, 12.9-inch sibling, it too can connect to Apple's $149 keyboard and work with the $99 Pencil stylus. The tablet can also connect to a USB camera adapter and SD card reader. As with other Apple mobile devices, the new iPad Pro also has a 12-megapixel camera that can capture 4K video. It starts at $599 and comes with 32 gigabytes of storage. The 128GB model costs $749.
t's unclear whether the new features will excite consumers who have found an older tablet is good enough.
"This is a move designed to boost upgrades, as it will be the first really meaningful change in what the 10-inch iPad can do in several years," Dawson said. "But it's also intended to spur new people to buy an iPad to replace or augment a laptop they may have used in the past."
Apple Watch price cut, software updates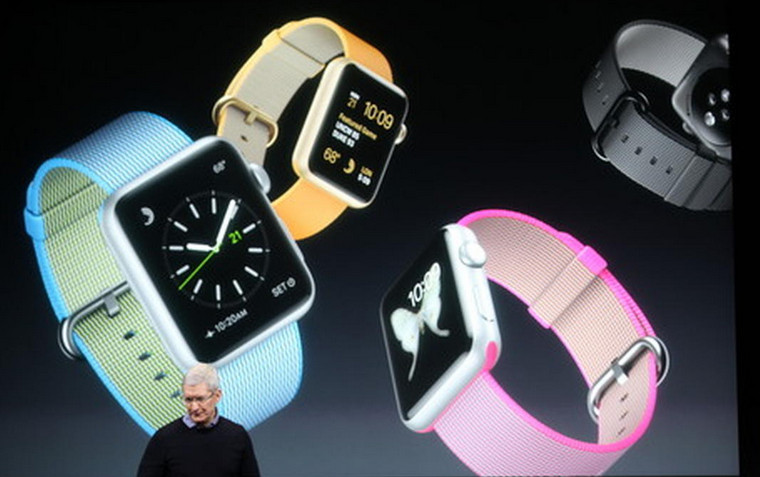 A year ago, the Apple Watch was the headline product at the company's event. This year, it was just a sideshow. Cook added a new set of bands and cut the starting price for Apple Watch Sport by $50, from $349.
Apple also said the latest version of its mobile software, iOS 9.3, will be available today. The update includes a feature called Night Shift that changes the color of the screen late at night so you can sleep better.
Apple also updated its Apple TV software to version 9.2, which brings Siri voice search for the app store, voice dictation and Bluetooth support for keyboards. Cook said there are now 5,000 apps available for AppleTV.
Read Also:
How to Transfer Data between iPhone and Windows 10 PC
How to Transfer Everything from Old iPhone to New iPhone 6/Plus lus Easily
How to Transfer Data from Old Android Phone to a New iPhone 6s/Plus
Recommend: if you would like to contacts from old Android Phone to new iPhone, you can try this perfect one click data transfer tool, migrate everything, including SMS, Contacts, Videos, Photos, Call logs and more from phone to phone. Simply download and have a try.



You can follow Syncios on Twitter, Facebookfor more tips and tricks.