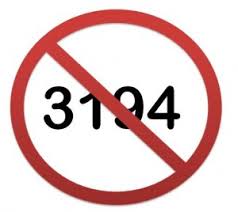 iTunes error 3194 has been successfully fixed. You can also follow the same steps to fix errors like 4014, 4015, 1600, 1604… while restoring or updating your iPad Air, iPad Mini or iPhone…
iTunes error 3194 is a common error that occurs while downgrading or upgrading your iPhone, iPad Air, iPad Mini or iPod Touch. Mostly, it occurs after unsuccessful attempt. Suppose, you got stuck during upgrading or downgrading at first time, most probably in the next try, you would get "Error 3194″ or "Error 1601″.

However, it's not necessary that you would get "Error 3194″, it can be error 1601, 4014 or error 11. But, the most common iTunes error is 3194 at all. So, how to fix error 3194?
How to Fix iTunes Error 3194
Actually, there are too many solutions to fix this error and any error that occurs during upgrading or downgrading your iOS 7.1 or upgrading to iOS 7.1 or any other further new firmware. It doesn't depend on firmware. TinyUmbrella is the tool that can fix error 3194 without creating any other iTunes errors. I would recommend to try it first, because its less confusing and easy to troubleshoot the error.
If you are upgrading, then download the latest firmware or if you are downgrading, make available your iOS firmware that you wanna downgrade to.
Now, download TinyUmbrella (Always try to download and use latest version of TinyUmbrella, it would have less bug and more fixes).
Connect your iPhone, iPad or iPod Touch to the computer. (Don't open iTunes at this time)
 After successful connection to the computer, open TinyUmbrella and press the option "Start TSS Server".
 If you are Windows user, hold down Shift key and choose the firmware or if you are MAC user, hold down option key and do the same.
Done. Most probably, you would be able to downgrade or upgrade your iPhone, iPad Air or iPad Mini successfully without any more error 3194.
You can use Syncios to manage all files in your iPad, iPhone, iPod if you still could not solve your iTunes Error. SynciOS has proved that its the best iTunes alternatives in the comparison of iTools, iFunBox and Kuaiyong.