Recently, I ran across a really annoying problem with iTunes on my Windows 7 machine. I had installed the latest version of iTunes and suddenly when I opened the program, I started getting a pop-up saying "Accessing iTunes Store" which simply would not go away! Actually, iTunes basically froze and became completely useless as I could not do anything else without this message popping up all the time.

This turned out to be a really odd problem and what ended up being the cause was a messed up HOSTS file and some networking issues. This is how I fixed it.
HOSTS File & netsh
First, you have to reset your HOSTS file using a free Microsoft FixIT download, which you can get here:
http://support.microsoft.com/kb/972034
This basically resets your HOSTS file to the default that shipped with the OS. If you don't know what a HOSTS file is, don't worry about it. Just download the fix and run it.
Next, you have to open a command prompt by clicking on the Start button, typing in CMD and then right-clicking on the link and choosing Run as Administrator.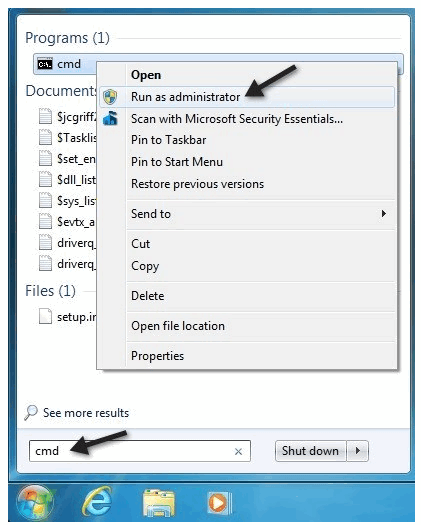 Now type in the following command into the command prompt window:
netsh winsock reset
Go ahead and restart your computer and try to open iTunes. Hopefully, your problem with the annoying popup is fixed!
Uninstalling & Reinstalling
If the above method didn't work for you, then you can try some other stuff. First, go ahead and uninstall iTunes, Safari and QuickTime. Yes all three! Then go ahead and reinstall iTunes without installing Safari or QuickTime. Note that if there is any other Apple related software on your computer, go ahead and remove that too. You basically want to clear everything Apple-related out of Windows and the registry and then reinstall.
As a side note, some people have seen that uninstalling Real Player fixed their iTunes problem, so give that a shot.
Other Solutions
Other possible solutions that people have mentioned that may or may not work:
– Turn off your firewall in Windows
– Deauthorize and then Authorize your computer in iTunes
– Disable any anti-virus or Internet security software you have installed
– Disable iTunes Store in Preferences – Parental and then re-enable iTunes Store (image below)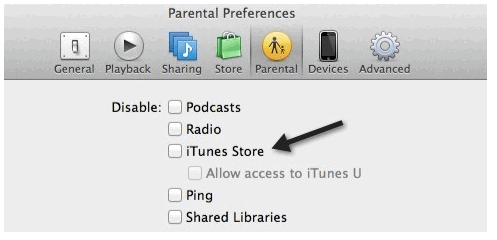 If none of that works, then you may have to do some more advanced troubleshooting, which Apple provides very good documentation of.
http://support.apple.com/kb/TS3297
Go through the four items listed under Resolution and that should hopefully you'll get lucky. If you're still stuck at the Accessing iTunes Store message, then post some info here on your setup, when the issue starting occurring, etc so we can help you out! Enjoy!
Source: switchingtomac
Recommendation: Manage iPhone/iPad/iPod without using iTunes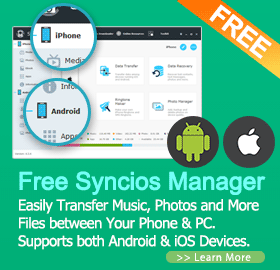 Support to transfer, edit, backup, manage, view iOS & Android mobile data: Music, videos, photos, apps, ebooks, contacts, messages and more.
Download videos from 100+ video sharing sites up to 4K HD video quality and transfer to iPad/iPhone/iPod/Android.
Massive free resources: videos, wallpapers, ringtones
 Handy toolkit: Audio converter, video converter, ringtone maker, etc.
  Free