A Piper Jaffray survey finds 61 percent of US teens have iPhones, up from 48 percent last year. It's also almost double the percentage from two years ago. Are other brands really losing among teens?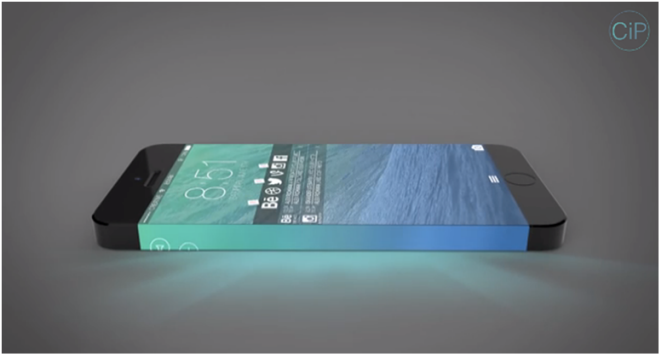 And what if iPhone 6 looks like this?
The last time teenagers were consistent was the first time teenagers were consistent.
Their winds of change rarely abate and their judgments are as instant as the worst coffee.
Yet they seem to have a weird thing for Apple.
Piper Jaffray's Taking Stock With Teens report for spring 2014 told us about the drift from Facebookthat many see and hope continues.
However, the figures also showed what appears to be a peculiar commitment to Apple. Of these respondents, 61 percent owned an iPhone; 67 percent expect their next phone to be an iPhone.
It's enough to make Samsung sue for unfair competition.
How can it be that with all the Samsung offerings — and its often fine advertising — Apple can appear to have this odd marriage with the fickle teenage mind?
I checked the same survey from a year ago. A mere 48 percent of US teens then said they owned an iPhone. But 62 percent said their next phone would be Apple's.
The surveyors this year talked to 7,500 teens, whose average age was 16.4. Most were from families whose household income was $55,000.
The two dominant brands were Nike in apparel and Apple in electronics.
Sixty percent of these kids own a tablet. The choice of 66 percent of the ones who do was the iPad.
Some might think that these respondents need very close examination and supervision on hearing that 17 percent of them insisted that they would pay $350 for an iWatch.
Whose $350 might that be? I wasn't aware McDonald's was paying so well these days.
Still, if these numbers are even vaguely accurate — and Piper Jaffray has often been rather keen on the Apple brand — they must make for furrowed brows at Apple's competitors.
It's not even as if Apple panders to various teenage groups by releasing multifarious versions of its phones. Can it really be that teens want, in such overwhelming numbers, to be seen with an iPhone?
Because being seen with the right image-definer is vitally important to these impressionable beings.
These results contrast markedly with a survey performed by Buzz Marketing last year. It insisted that, in teen eyes, Apple was done.