Farewell, iPad mini 3£233.98 at Amazon, we hardly knew ye. Casually announced at the end of Apple's iPad Pro presentation, the iPad mini 4 replaces last year's mini 3 as the company's high-end small-screen tablet. The iPad mini 4 is a lot like its predecessor in many ways, save for some key hardware upgrades that make it feel faster. It's a great small tablet that runs smoothly, with a fantastic app experience and a premium feel—but it's hard to justify the $399 base price (for the 16GB model) when you can buy the still-solid iPad mini 2£196.00 at Amazon for $269.
Full-featured multitasking comes to the mini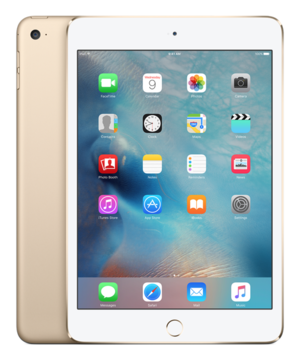 We'll dive into the iPad mini 4's specs in a minute, but the biggest change by far is the 4th-gen tablet's ability to support all of iOS 9's multitasking features: Slide Over, Picture in Picture, and Split View, a tool that was exclusive to the iPad Air 2 prior to Wednesday's launch event. (The iPad Pro was the device Apple designed those multitasking features for, so of course it will support Split View).
Split View is arguably the most significant of iOS 9's multitasking features, and will allow mini 4 users to run two apps simultaneously side by side.
The reason the iPad mini 4 can support Split View is its upgraded A8 chip, a powerful version of the iPad Air 2's A8X processor. The mini 3, like the mini 2 before it, was still using the older, slower A7 chip. Apple boasts that the mini 4's A8 chip powers 60 percent faster graphics performance than the A7 for better gaming, video editing, and of course multitasking.
Apple also put its M8 motion coprocessor in the iPad mini 4, which is also useful for gaming and maps.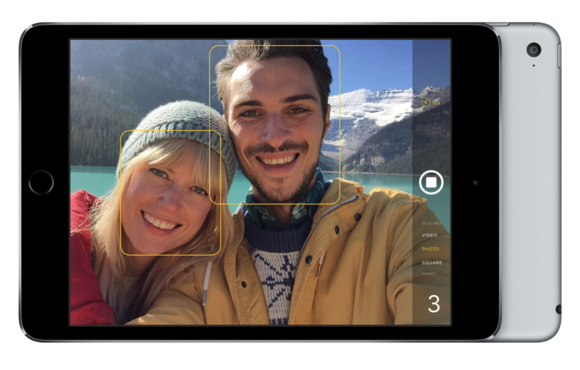 Thinner, lighter, huge camera upgrade
At 6.1mm, the iPad mini 4 is 18 percent thinner than its predecessor, the 7.5mm mini 3 (and mini 2, for that matter, which Apple still sells). It's also more than 30 grams lighter.
Think of the iPad mini 4 as a smaller iPad Air 2. The two tablets both feature completely laminated displays with anti-reflective coating, 8-megapixel rear-facing cameras (compared to the mini 3's 5-megapixel iSight camera), and 120 frames-per-second slo-mo video-shooting abilities.
The iPad mini 3 is now gone, but Apple is still selling the iPad mini 2 for $269 for the 16GB Wi-Fi model, and $399 for the Wi-Fi and cellular version.
The iPad mini 4 is currently listed as available to ship in 4–6 business days from Apple's website, with in-store pickup "coming soon."
You can follow Syncios on Twitter, Facebook for more tips and tricks.
Read more:
Recommend: if you would like to transfer from old iPad or iPhone 4/5/6 to new the iPad mini 4, you can try this perfect one click data transfer tool, migrate everything, including SMS, Contacts, Videos, Photos, Call logs and more from phone to phone. Simply download and have a try.