iOS 7.1.2 download links are now live for iPhone, iPad, iPod touch, fixing a bug pertaining to the encryption of email attachments and iMessage delivery. Additionally, a further lock screen-related bug has also been dealt with, and so if you're running iOS 7.1.1 on your iPhone, iPad or iPod touch, it is highly recommended that you download the update right away.
The email attachments encryption bug first came to light a few months back, with security expert Andreas Kurtz having demoed the issue by means of a YouTube clip, and given how swiftly Apple tends to react in these situations, it's quite surprising that the remedial update of iOS 7.1.2 has taken so long to manifest.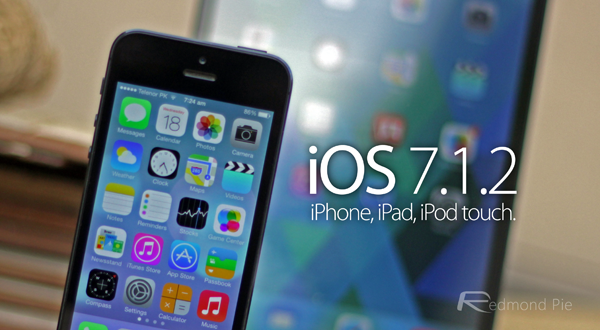 Having lingered in Apple's software since iOS 7.0.x, the encryption of email attachments bug was patched by means of a jailbreak tweak that gave jailbroken device owners a permanent solution, but for those who haven't consulted the powers offered by Evasi0n7, help is now finally at hand.
If you're not jailbroken, it's important that you grab iOS 7.1.2 right now. The full official changelog of iOS 7.1.2 is as follows:
This update contains bug fixes and security updates, including:
Improves iBeacon connectivity and stability
Fixes a bug with data transfer for some 3rd party accessories, including bar code scanners
Corrects an issue with data protection class of Mail attachments
As can be seen in the changelog above, Apple has also added fixes for iBeacon and 3rd party accessory related bugs, so if you are not jailbroken, it's well worth grabbing this update for your iPhone or iPad.
Even though you can pick this update up over-the-air using the Software Update feature found within the Settings app, we always recommend connecting to iTunes and going about it the traditional way. If you absolutely cannot connect to a PC or Mac, then so be it, but in our own experience, it seems that docked updating is less temperamental, or likely to throw up problems later in the day.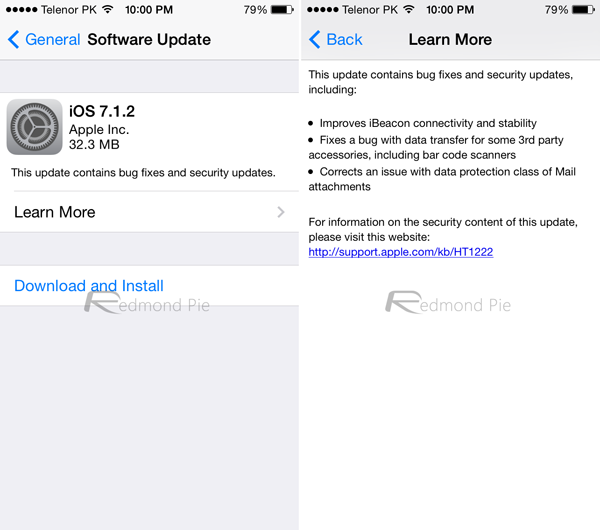 Be sure to grab the latest iOS 7.1.2 update for your iOS device, and once installed, let us know if you spot anything interesting by dropping a comment below.
Download iOS 7.1.2 IPSW: