Apple is widely expected to walk us through the final details of the Apple Watch from its special event on March 9. Part of the announcement will be availability and pricing, meaning the amount of time you have to decide which watch-case-and-band combo is running low.
Without actually heading to a store and comparing the various options, something that's not possible right now, you can get a better idea of what the various combinations look like before the preorder page goes live.
Instead of trying to scroll through Apple's site and comparing the various combinations, point your browser to MixYourWatch.com and start tinkering.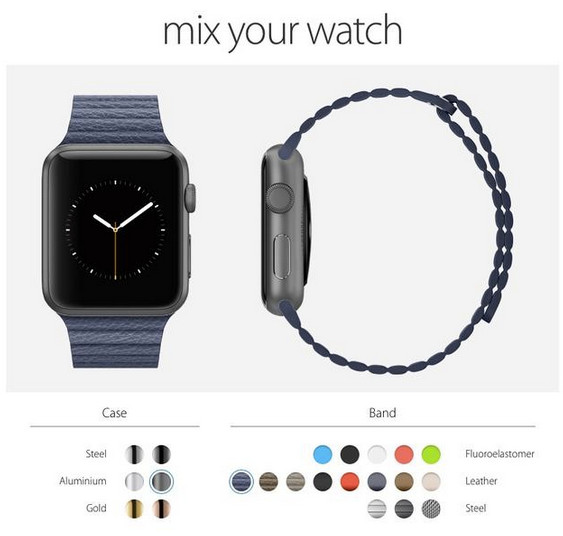 You can select a case made of aluminum (also known as the Apple Watch Sport), steel (the Apple Watch) or gold (Apple Watch Edition).
You can then click through the various bands and find a combination you're happy with. Don't drool too much, it's not real… yet.
Reference: CNET
You can follow Syncios on Twitter, Facebook for more tips and tricks.
Learn more about Apple Watch:
I. Apple Watch launch event announced for Monday 9 March
II. 5 reasons why the Apple Watch will fail