Last week, Apple unveiled a new lower-cost 21.5-inch iMac starting at $1,099. Previously, the entry level iMac started at $1299.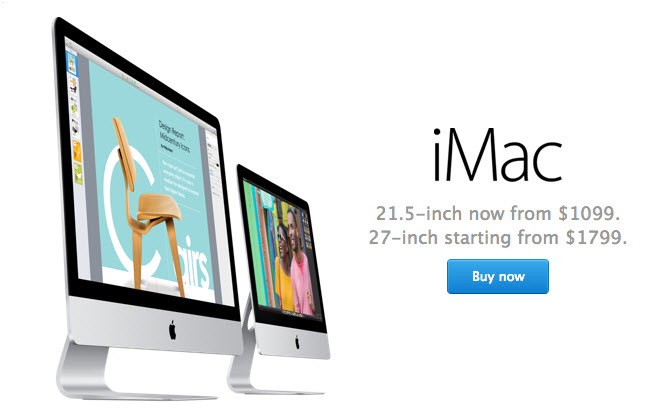 The new entry-level 21.5-inch iMac comes with a 1.4GHz dual-core Intel i5 processor, a 500GB hard drive, 8GB of memory, and an Intel HD 5000 Graphics chip for $1,099. Customers can also choose to include a 1TB hard drive, a 1TB Fusion Drive, or 256GB of flash storage on build to order options. All of Apple's other 21.5-inch and 27-inch iMacs are still available as well.
Apple is also rumored to be working on Retina Display-equipped iMacs, as recent evidence in the OS X Yosemite developer preview suggested such models were in the works. While there is no specific release date for a Retina iMac, Apple could launch the new desktop computer later this year.
Apple's new entry-level iMac is available today through Apple's various retail locations and online store.