Apple launched iOS 9, the latest major update to its wildly popular mobile operating system, Monday at the company's annual Worldwide Developer Conference, or WWDC.
The refreshed OS brings powerful changes to Siri, the native mapping app, and tablet productivity that pull iOS 9 more in line with some features found in certain Android and Windows phones and tablets. Here's what you're getting, and when.
A stronger, more 'proactive' Siri
Siri, the personal assistant first pioneered by Apple, had started to lag behind Google's Android counterpart (especially the updated Google Now in Android M). Not for long. Code-named Proactive, Apple's new Siri service promises to serve up timely, relevant information when you need it.
Here's what you'll look forward to with the new Siri. First, we get a new UI and responsiveness to very specific requests. For example, you can ask: "Show me photos from Utah last August," or "Remind me to grab my coffee from the roof of the car when I get in." (The latter emulates a feature from Microsoft's Cortana.)
When it comes to search itself, you can seek out sports scores and video from a wealth of sites like Vimeo, where clips play directly from the search result. Apple's new search API handles all of this behind the scenes, pulling info from the application and linking you back to the app itself (to which you're already signed in. Shortcut!)
Oh, and every time you call up search, Siri offers something called Suggestions, which could contain anything from people, apps to discover, or apps you usually use this time of day. (The jury's out on whether this will be truly helpful or just add clutter.)
Siri also hooks into Apple's Beats Music acquisition (called Apple Music), playing not just titles to songs you specifically request, but also knowing how to find songs. So you can say: "Play the song from "Selma", or "Top 10 songs of the 1980s."
Maps
Ever since Apple launched its own Maps app with no transit directions, it has limped along under the weakness of this Achille's heel. Now with iOS 9, Maps chases down some of Google's most-used features. For example, Apple Maps introduces directions for walking and transit.
If you tap a train or tram station, Apple Maps surfaces all the lines coming through that station and it will give you all the bus lines coming through a particular stop. It even points out entrances and exits for complicated, multilevel train stations, which can be extremely useful if you're trying to direct a meetup point with your ride.
All-new news app
iOS 9 brings with it a brand-new preloaded app, News. This is Apple's version of a personalized newsreader, like Flipboard, that serves you stories from your favorite sources. Hallmarks include a custom layout, large photos (in a magazine-style format) and an interactive bent that lets you swipe through photo galleries inline as you read. The same goes for videos, which you play inline.
The app also includes a discovery feature, called Explore mode. This will surface suggestions for new topics and channels, based on what you're reading. You can favorite any article you like to refer back to later on. Apple emphasizes that News is private, and that Apple won't share what you read with other Apple devices or third-party companies.
Now, there's already ton of newsreaders in the App Store, but Apple is hoping that you'll use its native app instead, just because it's already there.
Apple will roll out its News app in the US, UK and Australia.
New keyboard, multitasking (especially for iPad)
iOS 9 for the iPad gets multitasking features that include a split screen view and a ton of gestures for getting around. For example, placing two fingers on the keyboard turns it into a track pad, similar to what you'd see on a Mac.
Double-tapping the home button invokes the task-switcher (for phones and tablets). You see large, full-screen previews of all your apps, and swiping down calls up other applications as well.
Multitasking works similarly to how it does on other mobile platforms, with apps you can "pin" to the side of the screen, and a split ratio you can adjust to make one screen larger than the other. Of course, both screens are fully active. It isn't clear which apps will be compatible when iOS 9 launches, but third-party developers will likely need to program their apps to comply.
You can slide from the right (called slideover) to access more apps for split view.
In another new feature, videos will play as a pop-up window — called picture-in-picture — that you can drag around the screen. (We've seen both split-screen and picture-in-picture before in certain Android phones.)
Split view will work only on the iPad Air 2, but the slideover feature works for the iPad Air, Air 2, and later versions of the iPad Mini.
Apple Pay and Wallet
In conjunction with the iOS 9 announcement, Apple revealed that its mobile payment service will soon work with loyalty and rewards cards.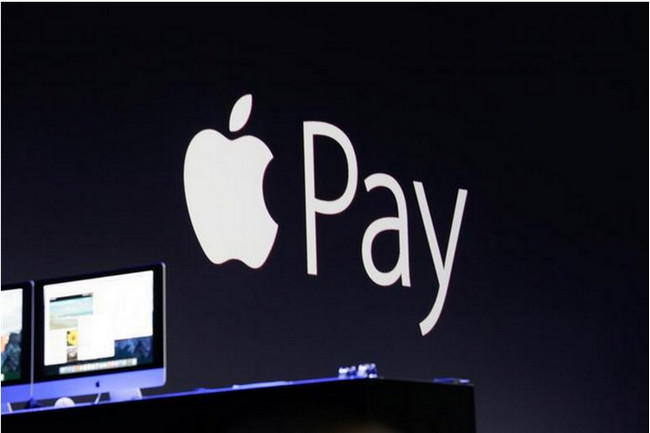 Also new: it'll launch for the first time in the UK with a ton of brands and banks. In the US, Discover Card will also support Apple Pay, along with a few new brands, like Trader Joe's.
Remember Passbook? Well now it's called Wallet. This is a very small change, since all your boarding passes and cards remain there, but one of the big themes Apple was going for when they announced Apple pay was a way to eliminate the wallet. Changing Passbook's name to wallet is another step in that direction.
More sophisticated note-taking
Apple's Notes app has remained static for a long time. With iOS 9, Notes gets a toolbar for formatting text, and now lets you create checklists. (Hallelujah.) Apple demonstrated on stage how you can take a regular list and instantly change it to a checklist with radio buttons so you can tick each of them off. You also can drop photos into your notes now, draw doodles on the screen, and link a Web page to a note.
Power-saving and more
Apples says that is latest OS will optimize battery life to give you a full extra hour of juice, and it also harnesses a new low-power mode that boosts your battery life by an extra three hours when you turn it on. (Echoes of certain Android handsets once more.)
Support for two-factor authentication will add an extra layer of security.
When can you get iOS 9?
iOS 9 will be compatible with just about every device, Apple says. Even the iPad 2 and iPhone 4S should work seamlessly with iOS 9, which is a big deal because — though Apple gave the all clear for those older devices in iOS 8 — many people reported slowness causing others to avoid the update entirely.
Developers get the public beta right away, and the rest of us can sign up for the public beta in July. Look for the free OS update to drop this fall, presumably when Apple launches its next new smartphone and tablet.
Source: CNET
You can follow Syncios onTwitter,Facebookfor more tips and tricks.
You can follow Syncios onTwitter,Facebookfor more tips and tricks.
Recommend: do you still feel sad about losing iPhone data after update to iOS9? you can try this perfect one click data transfer tool to backup and restore everything, including SMS, Contacts, Videos, Photos, Call logs and more from phone to phone. Simply download and have a try.