So the much heralded iOS 10 has now arrived and, in all honesty, I'm somewhat underwhelmed. We didn't get the major overhaul some predicted and iOS is still essentially the same grid of icons it has been for nine years now. That said, Apple did unveil some very useful changes and much needed upgrades in iOS 10.
New Notifications
Notifications are where iOS has lagged behind Android for some time, but iOS 10 has made some significant upgrades here. So called 'Rich Notifications' allow greater interaction with app notifications from the lockscreen (reply, view videos, etc) and this functionality is increased for iPhone 6S and iPhone 6S Plus owners with 3D Touch.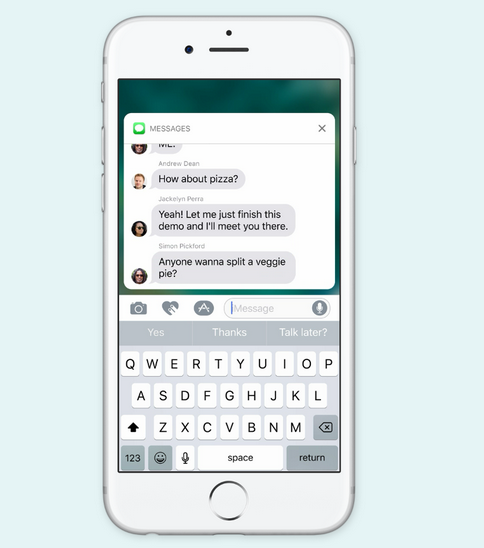 Apple has also updated the look of the notifications so they are colourful and cartoonish. The reaction to this has been polarised, but it's a step in the right direction in my opinion. As is the introduction of a much overdue 'Clear All' option in the Notification bar – something Android has had for years.
Revamped Widgets
Alongside the notifications upgrade, iOS 9 users will find iOS 10 also treats widgets differently. Apple has removed them from the notification bar and instead switched them to both the lockscreen (accessible via swipes left or right), Spotlight and some app icons themselves (see below).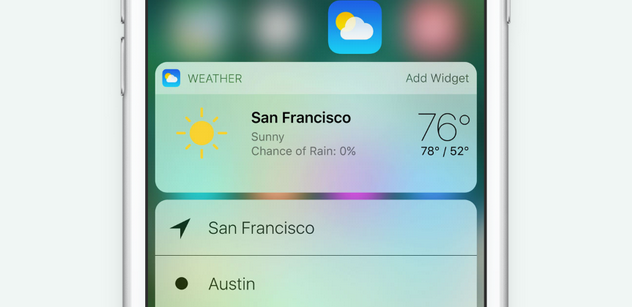 Visually this change makes sense as widgets clutter the notification bar, but it also means they are also no longer quickly accessible from anywhere on your phone which is a shame.
From launch, Apple will make widgets available of almost all its native apps: Calendar (Up Next ), Phone (Favorites), Mail, Maps (Maps Destinations / Nearby / Transit), Music, Notes, Photos (Memories) and Tips.
Raise To Wake
This is a small one, but very handy. Much like the Apple Watch and many Android handsets including the Nexus and Motorola Moto lines, with iOS 10 iPhone 6S and iPhone 6S Plus users will find lifting their handset to eye level will automatically wake up their phones. This isn't coming to older models and yes, it's a catch-up feature but it is a good one.
Smarter Siri
Apple is finally opening up Siri to developers with iOS 10. This means users will be able to use voice controls to make VoIP calls, send messages with third party apps like WhatsApp or even hail cabs (Apple demoed this with Uber). Depending on developers' imagination, the sky's the limit here – though again it is another Android catch-up feature.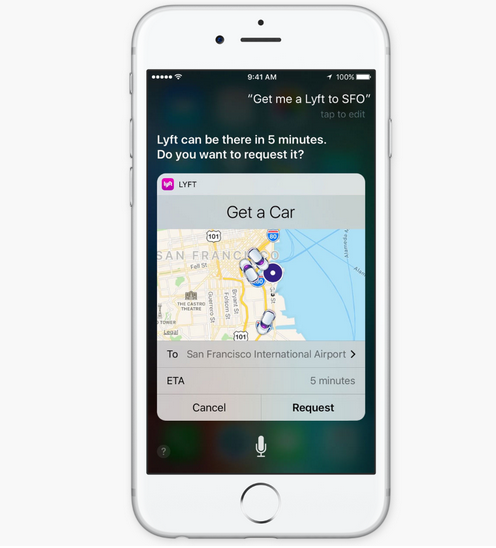 iMessage Overhaul
Apple made a huge deal about messaging in iOS 10 and it is one of the biggest changes users will find when they upgrade from iOS 9.
In truth the changes are mostly cosmetic but they should prove fun with more "personal and expressive" options like balloon animations, handwritten notes, loads of new emoji, gif libraries and 'invisible ink' (including hidden and self erasing messages). Users will also be able to watch videos directly within iMessage.
Apple Photos
Apple brings a lot of its Photos app in line with the much acclaimed Google Photos in iOS 10. Just like it, users will get a 'Memories' tab that automatically picks out photos and trips to make collages, videos and slideshows. It will also be able to recognise photos so users can search by location or description (eg 'Berlin', or 'Beach') to filter shots.
One key difference in Apple Photos is this all takes place on your phone, while Google Photos uses the power of the Cloud. For some this extra privacy will give Apple the edge but many won't care either way.
Apple Maps
With iOS 10, Apple Maps is getting ever closer to becoming a credible Google Maps alternative. Aside from a tweaked UI (larger buttons, cleaner typeface), it can now scan your calendar and recognise your routine automatically (think how Google Now integrates with Google Maps).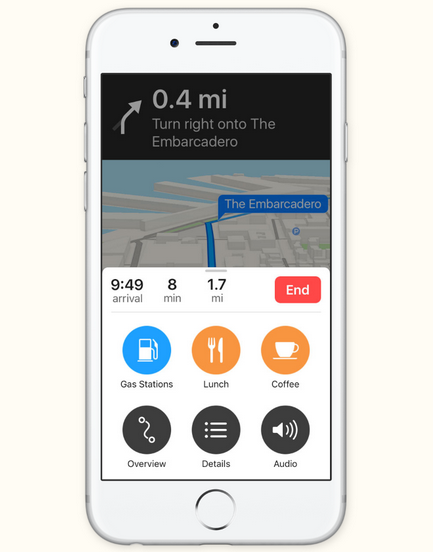 Apple Music
After a somewhat mixed launch, iOS 10 sees Apple give Music a facelift. There's a new Search tab, support to display lyrics and a cleaner UI throughout the The Library, For You, Browse and Radio tabs. It probably won't convert Spotify diehards, but it's progress.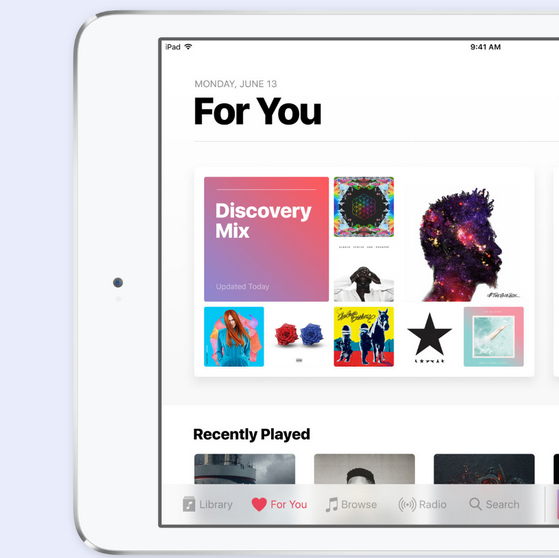 Clock
A new 'Bedtime Alarm' mode can automatically add sleep schedule reminders in accordance with user preferences.
Notes
Notes finally allows for collaboration. A feature iOS has been crying out for and which allows it to compete a little better with rivals like Google Keep, Evernote and Wunderlist.
Home
Apple added a standalone "Home" app in iOS 10, designed to control all of a user's HomeKit-connected products in one central spot. Home, available on the iPhone and iPad, offers quick access to favorite HomeKit scenes and accessories, plus a list of all rooms to make it simple to control several accessories at once.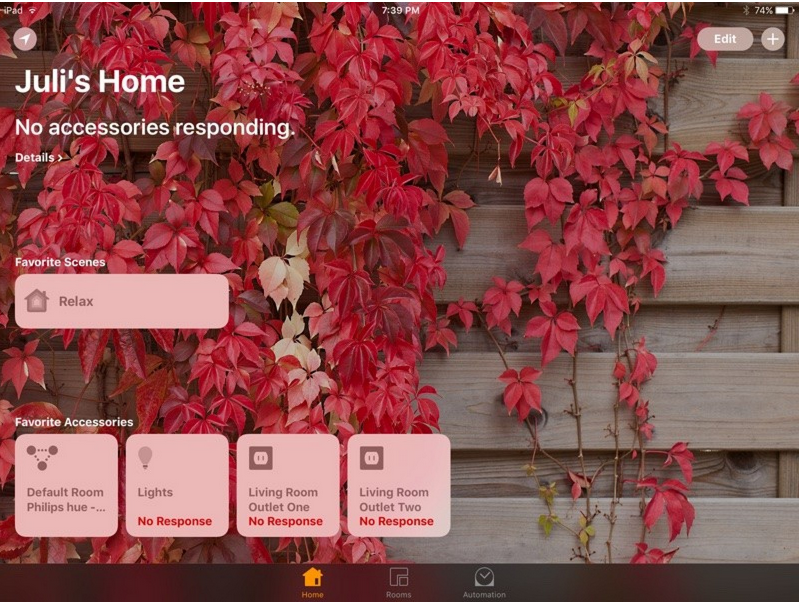 With the Home app, either an Apple TV or an iPad can be set as a Home Hub to allow HomeKit accessories to be used when away from home. There's also a section to create automated routines to do things like turn the lights on at specific times.
Home is also built into the iOS Control Center, allowing users to access their smart home devices without needing to open an app.
In other HomeKit news, iOS 10 brings support for new types of devices, including video cameras, air conditioning units, and doorbells, and HomeKit products can be controlled through iOS 10's new interactive notifications.
Release Date
iOS 10 is available to developers as of June 13 and will be available to public beta testers in July before seeing a wide release alongside the next-generation iPhones in the fall.
iOS 10 is available on the iPhone 5 and later, iPad mini 2 and later, iPad 4 and later, and the 6th generation iPod touch.
Read more:
Recommendation: Manage iPhone/iPad/iPod without using iTunes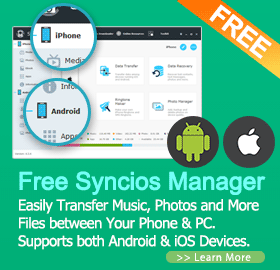 Support to transfer, edit, backup, manage, view iOS & Android mobile data: Music, videos, photos, apps, ebooks, contacts, messages and more.
Download videos from 100+ video sharing sites up to 4K HD video quality and transfer to iPad/iPhone/iPod/Android.
Massive free resources: videos, wallpapers, ringtones
Handy toolkit: Audio converter, video converter, ringtone maker, etc.
Free
You can follow Syncios onTwitter,Facebookfor more tips and tricks.
Source: forbes