Two patent applications describe environmental and temperature sensors that could be outfitted into "wrist-watch devices" as well as other wearable gadgets.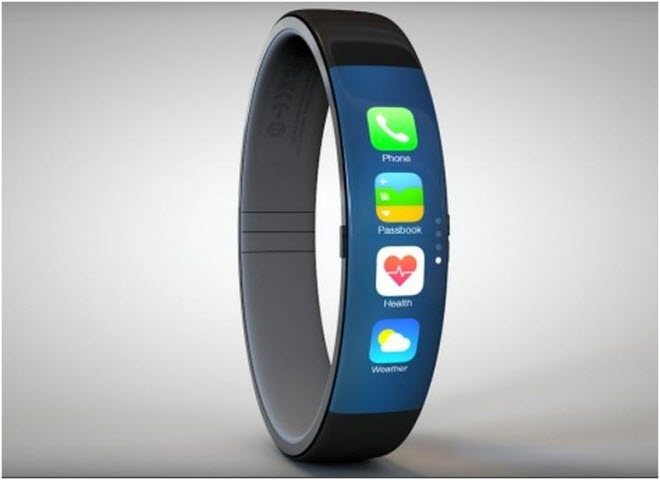 iWatch concept.Todd Hamilton
A couple of patent filings envision two features that could pop up in a future iPhone as well as the much-rumored Apple iWatch.
Published Thursday by the US Patent and Trademark Office, "Electronic Devices With Environmental Sensors" and "Electronic Devices With Temperature Sensors" both highlight specific types of sensors designed for electronic devices. Those devices include computers and gaming equipment as well as cellular phones, wrist-watch devices, and pendant devices.
The first patent application discusses environmental sensors that could check the outside temperature, pressure, humidity, and other factors. The sensors might also tap into a microphone to measure sound.
The second application focuses more on temperature sensors in the form of a thermometer mounted into a button on the device. Those sensors would then measure anything that comes into contact with the button, whether it's the surrounding air to detect the outside temperature or your own finger to detect your body's temperature.
Last month, a Chinese analyst claimed that the iPhone 6 could come with its own barometer to detect the temperature, humidity, and air pressure. Reports have also suggested that Apple's rumored iWatch would be able to track a user's health and fitness through an iOS 8 app called Healthbook.