Tim Cook tells analysts that Apple's made 24 deals in the last 18 months, says the company wants to make acquisitions that bring along "great people and great technology and that fit culturally."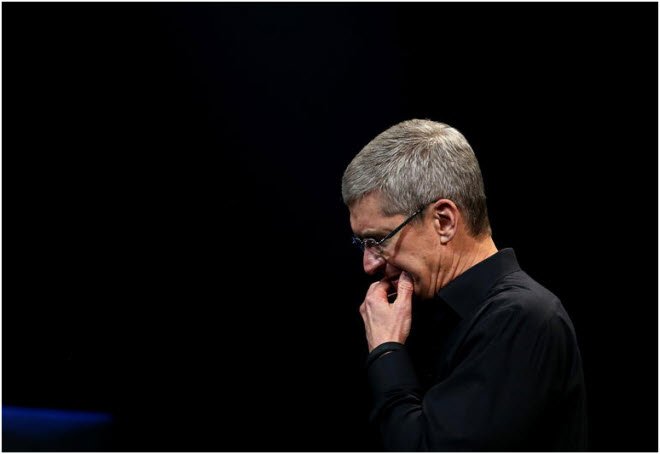 Apple CEO Tim CookJustin Sullivan, Getty Images
What with Facebook spending $19 billion to buy WhatsApp or Google shelling out $3.2 billion for the likes of Nest, Apple's hardly figured in the buying binge conversation.
That may be because folks aren't paying close attention.
"From an acquisition point of view, we have done 24 in 18 months," Apple CEO Tim Cook said during a conference call Wednesday afternoon to discuss the company's March quarter. "That shows that we're on the prowl, I suppose you could say."
During the course of the call, Cook got asked about the company's philosophy for doing deals. High-profile acquisitions have helped rivals like Google, Amazon, and Facebook diversify their businesses.
"You will do acquisitions but you're obviously very focused. Is that because it's just a management philosophy of wanting to be more focused than some of these other companies or is there something about Apple's product set, particularly being more hardware oriented that kind of prevents you from saying, 'Let's go make TV shows or let's go off and do something else,'" UBS' Apple analyst Steven Milunovich asked.
Cook wasn't buying the assumption behind the question.
"We look for companies that have great people and great technology and that fit culturally, and we don't have a rule that says we can't spend a lot or whatever," he said, adding that Apple would "spend what we think is a fair price."
"What's important to us is that strategically it makes sense and that it winds up adding value to our shareholders over the long haul," he continued. "We are not in a race to spend the most or acquire the most. We're in a race to make the world's best products, that really enrich people's lives. And so to the tune that acquisitions can help us do that and they've done that and continue to do that, then we will acquire. And so you can bet that you will continue to see acquisitions and some of which we'll try to keep quiet and some of which seems to be impossible to keep quiet."