Apple has announced OSX Yosemite, the latest version of its desktop operating system for Macbook Pro, iMac and Mac Pro.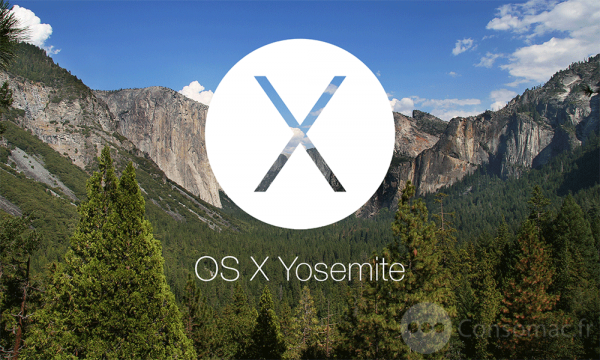 The biggest announcement was Continuity, which links iOS and OSX more than ever before. Apple said that nearby Apple devices would be able to "pick up" work.
In an example it said that if you're composing an email on your phone you can walk up to a Macbook and complete the email there. OSX also links to an iPhone allowing you to send and phone calls.
Apple explained that people could even click on phone numbers in web pages and make hands-free calls via an iPhone on a Mac. The company took the opportunity to call new employee Dr Dre using an iMac.
The feature, called "proximity awareness" will allow Macs, iPads and iPhones to link together. SMS messages sent to iMessage will now appear on other Apple devices.
As well as Continuity, Apple announced a number of refinements and cosmetic changes, including new icons and a more transparent look for Finder.
Apple said OSX Yosemite would be a free upgrade for existing OSX users and would launch sometime in the Autumn.
Menus and Finder windows in OSX Yosemite are now transparent, showing the desktop background behind the open window.
Apple has also given Notification Centre a number of tweaks to bring it more in line with iOS, while the Maps apps has also been given an upgrade with a new weekly view.
Spotlight also now launches large in-line previews of documents and results from the internet, much like in Windows 8.1 Apple showed off searches that delivered Wikipedia pages, film listings and more, all from within OSX.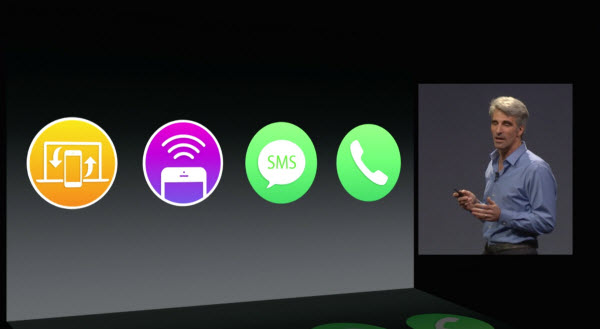 A new dark mode – with a dimmed Dock and applications – will appeal to professional users, according to Apple.
A new cloud storage service, iCloud Drive, gives Mac users access to files created on iOS and vice-versa. The new iCloud Drive is located in the Finder and will support any files and folders and will also support Windows.
An update to Apple Mail will allow people to send files up to 5GB. MailDrop sends files securely via Apple servers, rather than via email. Other Apple users will receive the file directly while people using Yahoo or Gmail will receive a link to download the file.
As with most Apple apps in OSX Yosemite, Safari has also been given an update. The favourites bar has been integrated into the address and search bar, which will also show Spotlight results when searching. A new tab view gives a "birds eye glance" of open tabs, with multiple tabs from the same site stacked.