Apple is widely expected to finally make the iPhone's screen bigger this year with the iPhone 6. The device is rumored to come in two variants — one with a 4.5-inch display, and the other with a 5.5-inch display. Here's a comprehensive roundup of all the rumors that we've seen till now about Apple's next-generation iPhone.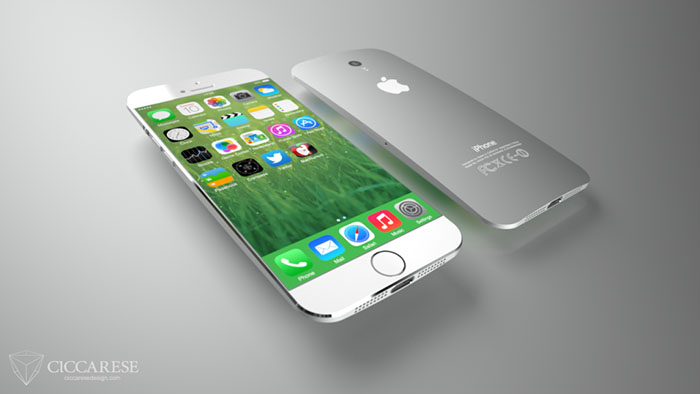 Display Size
Apple launched the first iPhone with a 3.5-inch display, which was quite big for its time, and then bumped it up to 4-inch with the iPhone 5.
With the iPhone 6, Apple is rumored to catch up with the competition as far as screen size is concerned. Well-sourced publication The Wall Street Journal claims that Apple would release two variants of the iPhone 6, one with a 4.5-inch display while the other with a display bigger than 5-inches. The exact size of the display varies in various rumors, with some claiming 4.7-inch and 5.5-inch variants, and others reporting sizes as large as 6 inches.
A separate report adds that the smaller sized model would support a resolution of 1080p (1920 x 1080) while the bigger variant would have a 2K (2272 x 1280) resolution.
Here's what a 4.7-inch and 5.5-inch iPhone 6 might look like, compared to the 4-inch iPhone 5s. The rendering assumes the following resolution for the two rumored iPhone 6 models:
iPhone 6 4.7″ 750×1338 px Aspect ratio 16:9
iPhone 6 5.5″ 878×1568 px Aspect ratio 16:9
iPhone 5s 4″ 640×1138 px Aspect ratio 16:9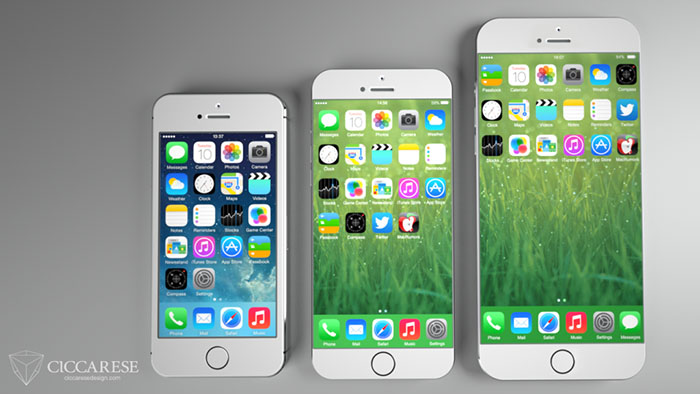 Form Factor
A Bloomberg report from November last year claims that Apple will launch the iPhone 6 with a curved glass display. Specifically, the glass would curve downward at the edges. The WSJ however refuted this claim in a followup report.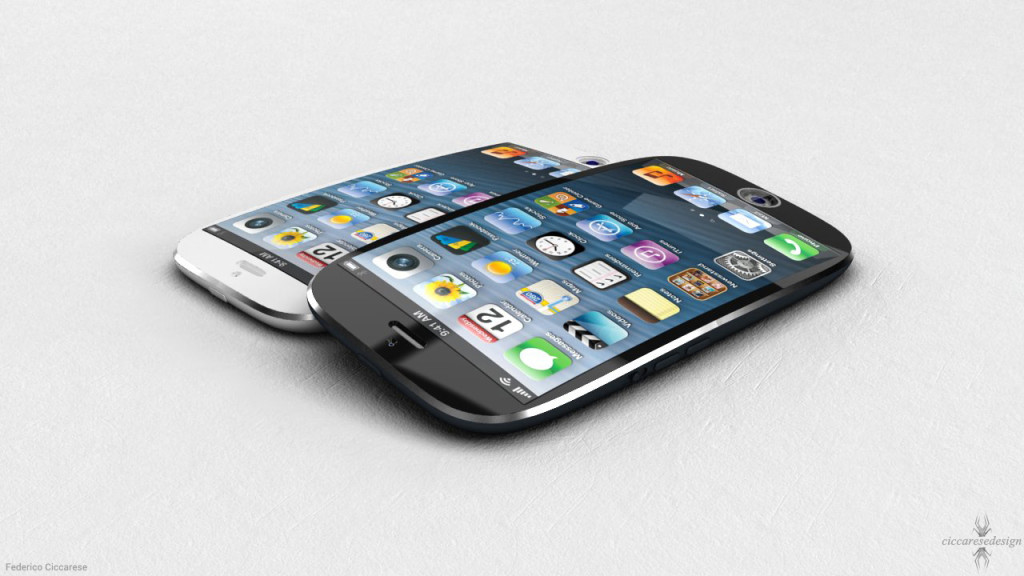 Image via ciccaresedesign
Many rumors suggest that the iPhone 6 will have an ultra-thin form factor. The device could in fact be as thin as 6 millimetres, compared to the iPhone 5s' 7.6mm thickness, and the iPhone 5c's 8.97mm thickness. A major portion of the iPhone is taken up by the battery, and with a larger screen, the battery could be spread over a wider area, allowing the phone to become thinner.
 Camera
Apple reportedly plans to again use an 8-megapixel camera in iPhone 6, albeit with an improved sensor that will do better image stabilisation. A recent patent filing further suggests that the sensor might feature optical image stabilisation as opposed to the current software-based stabilisation solution.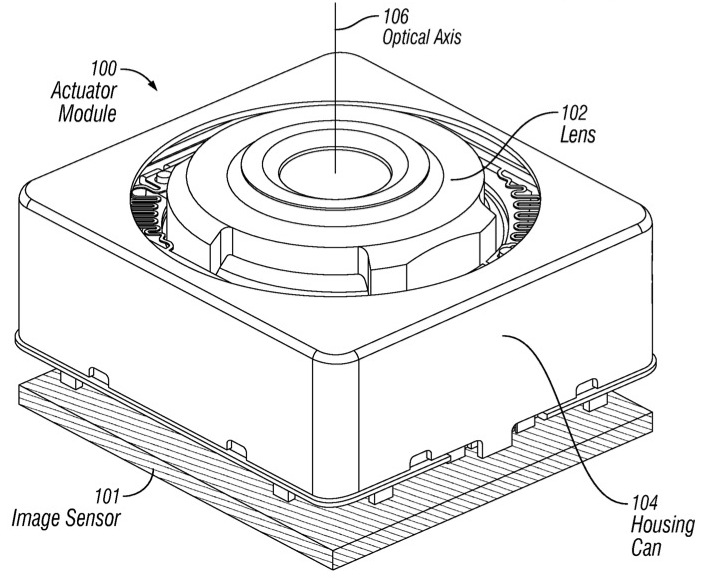 Processor
The iPhone 6 is expected to feature the A8 chip, the successor to the 64-bit A7 chip found in the iPhone 5s. The A8 chip will reportedly be based on a 20 nanometer process, manufactured at TSMC's fabs, and will be both smaller and energy efficient than the current generation of A-series chips.
The iPhone 6 could also feature an improved PowerVR GPU from Apple's long time partner Imagination Technologies, that boasts of up to 50 percent speed boosts. The two companies recently announced that they had extended their licensing agreement.
The RAM is also expected to be bumped to 2GB.
Sapphire Glass
One of the main reasons for iPhone warranty claims is cracked and broken screens. Apple is looking to address this problem by moving from the current Gorilla Glass displays to Sapphire glass with the iPhone 6. The company is preparing to kick off its sapphire manufacturing operations in a big way, procuring furnaces, chambers and other materials to make sapphire in large quantities in its Arizona facility.
Other features
An analyst said that the iPhone 6 will ship with 802.11ac Wi-Fi, a standard already supported by Apple's AirPort Extreme and Time Capsule.
A Bloomberg report claimed that the touch sensors on the iPhone 6 would be pressure sensitive. That is, the iPhone would sense different levels of pressure based on the intensity of your touch.
Release date
While Apple has typically released new iPhones in September along with a major new iOS version, some reports say that this year, Apple might launch the iPhone 6 in summer, sooner than expected. Another report adds that the two devices would be launched at WWDC, and will ship with iOS 7.2.
Conclusion
This year, Apple seems to be looking at a major refresh of the iPhone lineup, with larger screen sizes and other improvements like increased RAM and a stronger cover glass. Let us know what you think about these features in the comments below.