If you're one of WhatsApp's 700 million monthly users, we have some suggestions for which settings you should consider tweaking right now.
From making your iOS notifications more private to hiding your "last seen" status, these tips will take you up a level on the popular messaging service. Read on for our simple "how-to" guide.
1. Don't save 'incoming media.'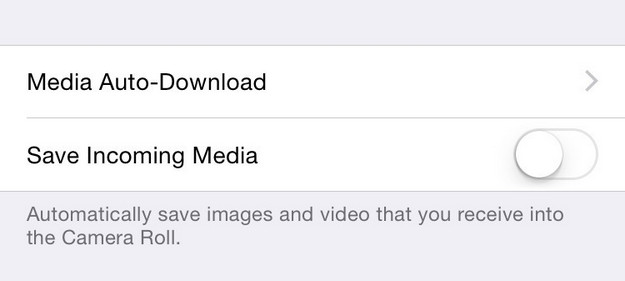 WhatsApp's annoying default is that all images and video you receive via the app are automatically saved to your device's photo album or Camera Roll. Although we all enjoy getting and viewing pics and clips within WhatsApp, it doesn't necessarily mean you're going to want that media taking up your phone's precious memory.
You can turn this off by heading to WhatsApp's "Settings" menu (the cog icon at the bottom-right of your screen), select "Chat Settings" and then toggle the "Save Incoming Media" option to off.
2. Hide message previews.

WhatsApp shows you a preview of incoming messages as a push notification. If you'd rather not have the preview part (and let's face it, you never know who might message you while others can see your phone's screen), you can switch this option off.
Go to "Settings," choose "Notifications" and toggle the "Show Preview" option to off. Now you'll just get a notification that says, "Message from Name," rather than a preview of the actual message text.
3. Share your location.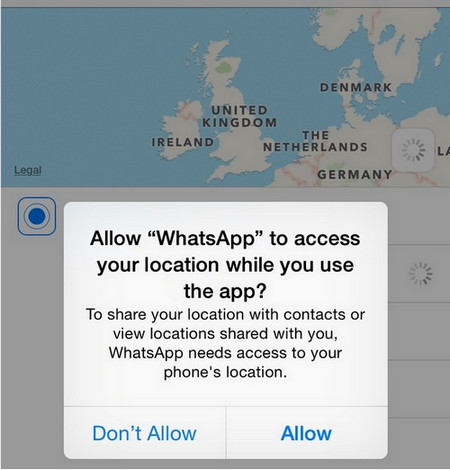 If you use WhatsApp to keep in touch when you're out and about, the ability to send someone your location with just a few taps of your touchscreen is pretty darn handy. But in order to do this, you have give WhatsApp permission to access your location data.
To make sure you've set this up on your phone, go into any chat and hit the arrow icon to the left of the text box. Select "Share Location." If you haven't set it up, follow the prompts to do so. If you already have, you'll see the option to send your location to another WhatsApp user. You can either send map data or choose from a list of nearby Google Map locations.
4. Hide when you were 'last seen.'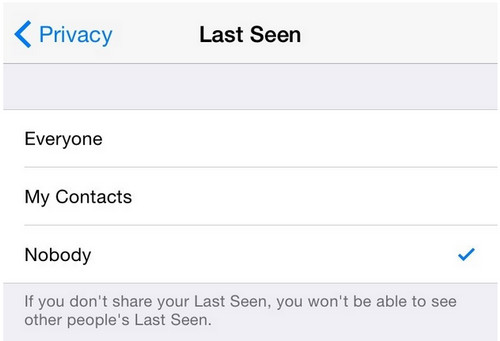 Your WhatsApp privacy settings allow any user to view your "last seen" status. To change this, go to "Settings," click "Account" > "Privacy" > "Last Seen." Here, you can tweak your settings so only your contacts can see when you were last using the app, or so no one can. However, be warned — if you hide your "last seen" data, you won't be able to see anyone else's.
5. Set up automatic backup.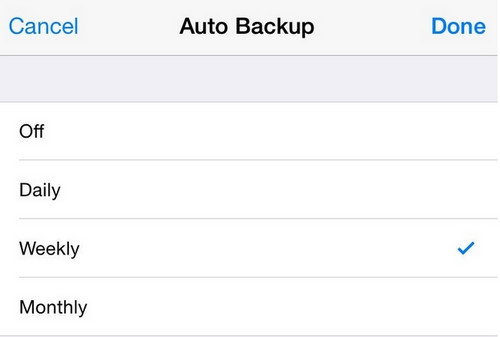 File this one under "Sensible." WhatsApp can automatically back up all of your chats, so you may as well take advantage of it. Head to "Settings" > "Chat Settings" > "Chat Backup." From here you can chose "Auto Backup" to store chats in your iCloud account on a daily, weekly or monthly basis.
Source: Mashable
More articles you may like:
How To Backup And Restore WhatsApp Messages On iPhone (iPhone 6 included)
How to use Whatsapp on PC for free
You can follow Syncios onTwitter,Facebookfor more tips and tricks.
Recommend: if you would like to transfer,backup or restore data from old Android Phone to new iPhone, you can try this perfect one click data transfer tool, migrate everything, including SMS, Contacts, Videos, Photos, Call logs and more from phone to phone. Simply download and have a try.