It doesn't take long for a new Android phone or tablet to get cluttered up with rolls of pictures, redundant apps, unused widgets, cached files and the troublingly vague "Misc" data. It takes up increasingly internal storage day by day and slows down your phone speed.
Now, follow these tips and take a few minutes to blow the cobwebs out of your device's cupboards and get your streamlined, lean gadget back.
1. Use Android's built-in storage tool to clear App cache
Modern versions of Android have a Storage pane that will show you exactly what is taking up storage on your device. To find this, open the Settings screen and tap Storage. You can see how much space is used up by apps and their data, by pictures and videos, audio files, downloads, cached data, and miscellaneous other files.
In order to clear App cache, go to Settings >Applications manager, find apps that take up the most space, and then tap on 'Clear cache'.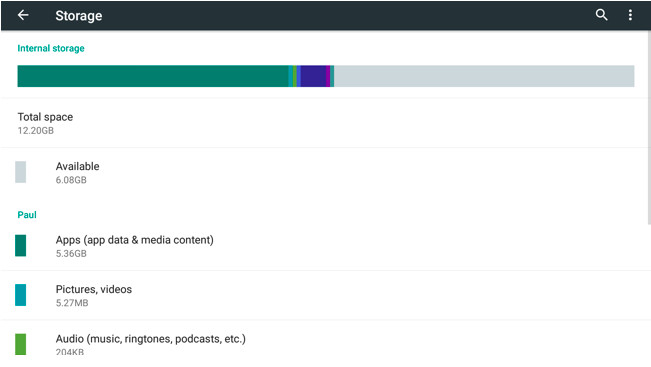 2. Uninstall apps
When dealing with apps, bear in mind that the app itself, its data, and its cache all add up to the total space used by the app. Apps that you no longer use can take up large chunks of the storage on your phone or tablet, particularly the more advanced tools and more complex games. Employ the services of a smart Android Management tool such as Syncios Mobile Manager (free) to clear up useless apps with app data and game save, backup apps to your pc to release phone storage.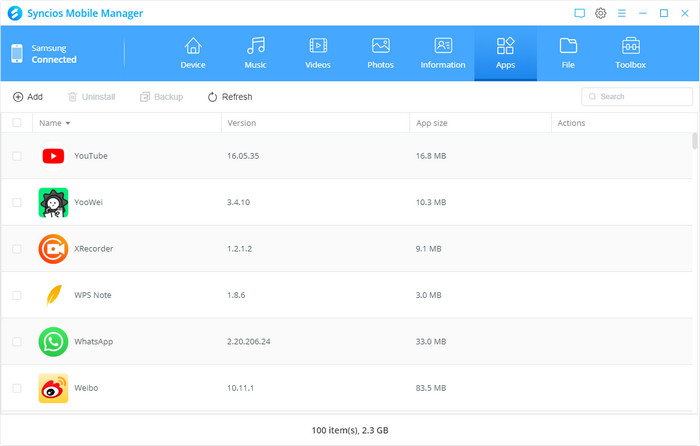 3. Move data to SD card
Many Android devices still ship with microSD card slots, although they are becoming less and less common on newer devices. If your phone or tablet does have a microSD card slot, you can gain more storage by changing SD card.The storage you gain can't usually be used for apps and other system files, but you can store music, videos, pictures, and other media files there. Please keep in mind that not all the apps can be moved to the external storage. Some apps require to be stored on the phone internal storage and they can't be moved from there.
4. Backup data to computer to release phone space
Android enables you to expand storage by enlarging SD card storage, but you know, overloaded data dose slow down your device and even causes frozen interface. Given such situiations, you don't have to obliterate all of your most precious memories, but you might want to consider moving them somewhere else.
For example.You can backup your phone data to computer to release more sapce, such as photos, music, videos, messages and more. Since the android built-in backup tool or USB backs up very limited kinds of data (go here to see comparison between 4 common backup methods), I'd love backup Android device using One-click Android Backup Tool.
To do this, launch Syncios Data Transfer > click "Backup"> select data > click "Start Copy".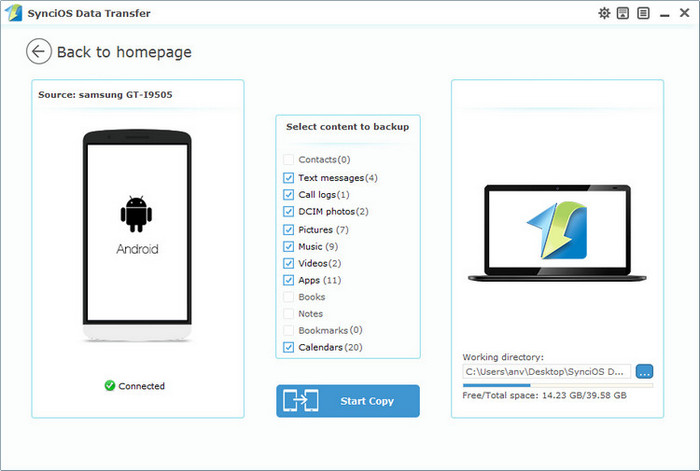 5. Go factory reset
If you want to take a truly drastic approach to the problem, how about a factory reset? It would rest Android device to its original system state by erasing all of the information stored on the device in an attempt to restore to its original manufacturer settings. Doing so will effectively erase all of the data, settings, and applications that were previously on the device. However, don't forget to backup your phone content using Syncios One-click backup tool as we mentioned above.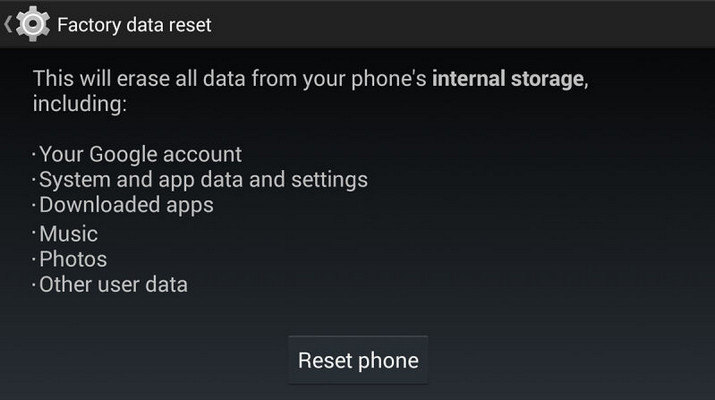 Any other space-saving tips we missed that have worked for you? Share them below!
---
Read More:
Guide on How to Transfer Data from Moto Nexus 6 to iPhone
Advantages & Risk of Rooting Android
Recommend: if you would like to contacts from old Android Phone to new iPhone, you can try this perfect one click data transfer tool, migrate everything, including SMS, Contacts, Videos, Photos, Call logs and more from phone to phone. Simply download and have a try.