Google has launched a new way of managing your bookmarks, though it's been rolled out as a Chrome extension rather than a native browser feature. Here's what the new tool can do for you and your ever-expanding list of saved links.
OneFeed
OneFeed turns your new tab pages into a cascade of useful live information. Drawing stories from websites and updates from your social networks. It's like a one-stop shop to help you stay up-to-date with all the information relevant to you.
Currently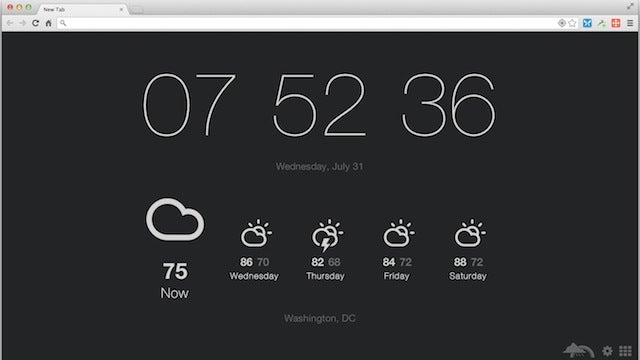 Some new tab replacements pack in features, widgets, and shortcuts, and others are clean, simple, and minimal. Currently is definitely the latter. All it does is show you the time and date, and a four-day forecast of the weather conditions in your area. You can customize the colors and the location, change the degree units, but that's about it. There's no radar, no fancy predictions, nothing distracting. There's even a little button in the corner that lets you go back to your normal new tab page if you need to.We've mentioned Currently before, but it's still a great option if you want to make every new tab more useful without piling too much on top of it.
Chrome bookmarks manager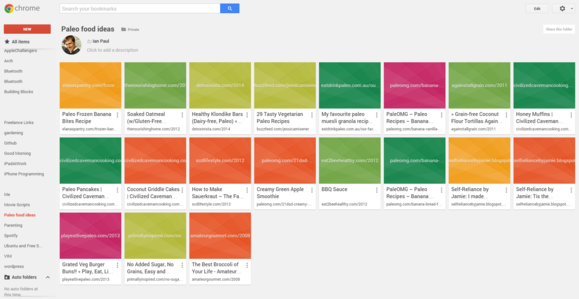 In late 2014, Google introduced its own beefed-up bookmark manager add-on in the Chrome Web Store. The new bookmarks manager uses Google's popular material design aesthetic and the interface will be immediately familiar to anyone who regularly uses Chrome web apps.
On the left, you have a navigation panel with the names of your bookmark folders. The main portion of the bookmarks manager displays your bookmarks in a card style similar to Dewey. Click on the vertical menu icon on each card and you'll see options to edit the title name, URL, add a note, or add it to a new folder.
Once you've installed the bookmarks extension, navigate to chrome://bookmarks to manage them.
You can follow Syncios on Twitter, Facebook for more tips and tricks.
Recommend: If you would like to contact from old Android Phone to new iPhone, you can try this perfect one click data transfer tool, migrate everything, including SMS, Contacts, Videos, Photos, Call logs and more from phone to phone. Simply download and have a try.