What do you think of the iPhone 6 and iPhone 6 Plus? Apple's biggest (and bendiest) phones are pretty great, but there are still some things we'd like to change. Ten things in fact. These are the top features we think Apple should add to the iPhone 6S and iPhone 7.
Latest update: The iPhone 6S might be here sooner than expected and it may even feature a sapphire screen. Plus Apple could be making a new 4-inch phone to sit alongside the larger models.
What would you like to see in the iPhone 6S and iPhone 7? Do let us know in the comments.
Cut to the chase
What is it? Apple's next flagship
When is it out? Very likely September 2015 but some believe as soon as spring
What will it cost? A lot, at least £539 / $649 / AU$869
iPhone 7 design
There are in fact numerous Apple patents in the wild which haven't yet come to anything, such as one for a phone with a curved display, a little like the Galaxy Note Edge. It's possible that we could see that in the iPhone 6S, but we'd be very surprised as Apple doesn't make such design jumps.
Not only would it be a risky move to bring something so untested to market but Apple has just redesigned its handsets with the iPhone 6 and iPhone 6 Plus, so in all likelihood next year's models will stick to roughly the same design, albeit with beefed up innards, such as a faster A9 processor.
While the design probably won't change much, the screen might as new rumors suggest that Apple has teamed with Foxconn to produce sapphire displays for the iPhone 6S. Such screens were rumored for the iPhone 6 and 6 Plus, but production difficulties seemingly got in the way. Hopefully this time we actually will get them as it would bring better scratch protection and higher visibility to the screen.
There are also rumors that Apple might release another 4-inch phonenext year, so while larger sizes are likely to remain an option it seems the Cupertino company might not have abandoned its smaller handsets.
Apple iPhone 6S / iPhone 7 release date
We can take an educated guess that the iPhone 6S will launch in September 2015 as previous models have launched in September.
On the other hand a source speaking to StableyTimes claims that Apple might bring the release of the iPhone 6S forward to coincide with the Apple Watch in the spring. After which the iPhone 7 might either be released in September- leading to two models in one year, or Apple might bring it out in spring 2016, moving away from its normal release window.
We're not convinced that we'll see a new iPhone that quickly, especially as this is an unknown source, but it would improve the spectacle to launch a handset alongside the Apple Watch and it wouldn't be the first time Apple's made a quick turnaround with new hardware, as it did similar with the iPad 4.
However, there's little chance of this happening as the launch of the Watch isn't as big an event as the announcement itself, where the iPhone 6 was unveiled, so the best we can hope for is a capacity modification of the iPhone 5S, for example.
Either way we've still got a while to wait, so in the meantime, here's what we want to see:
1. A smaller screen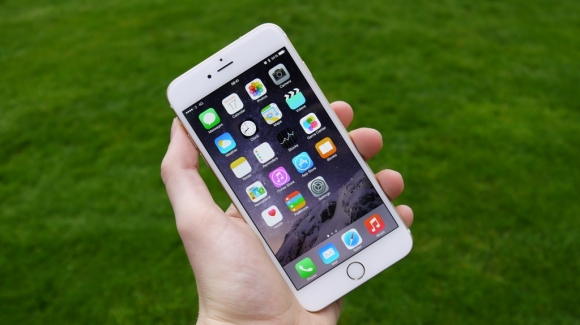 We know, we know. Everybody's been going "Apple should totally make bigger phones", and now we're effectively saying "O noes! Apple your phones are too big!" But bear with us on this one.
For many people the iPhone 5S is the perfect size, big enough for apps but not so big you need a friend to help you carry it. If you tend to use your phone as a phone, bigger screens can be counterproductive, especially if you have small hands or just don't like holding something enormous to the side of your head.
We think an iPhone 6S or iPhone 7 with the same screen size as the 5S would be a winner, not instead of the larger models, but alongside them.
2. Wireless charging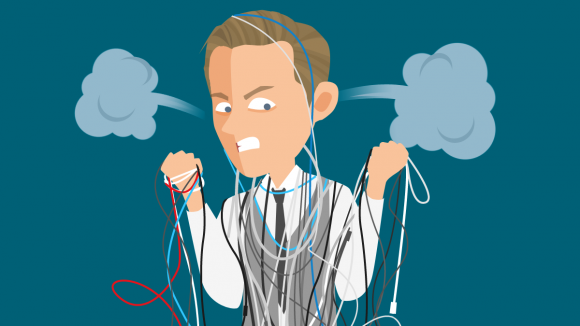 Wireless charging remains one of the most frustrating technologies around, because while it's here, it works and it feels like living in the future, it isn't as widely supported as we'd like.
It's rather like Google Wallet's NFC payments in that respect: the idea's sound but maybe it needs a fruit-themed firm from Cupertino to get on board before it'll really take off. An iPhone 6S or iPhone 7 with wireless charging would be great, especially if the same charger worked for next year's Apple Watch too.
3. Lightning cables that don't die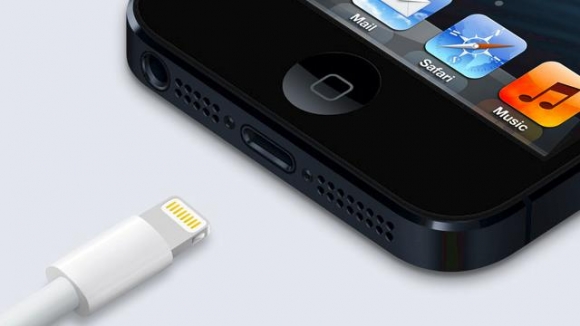 Some members of the Ephemeroptera family, such as mayflies, have a lifespan of just one day. That means they last approximately eleventy billion times longer than Lightning cables.
We know that spontaneously self-harming cables should be covered by the warranty, but if the iPhone 6S and iPhone 7 Lightning cables could be toughened up to save us those trips to the Genius Bar we'd be delighted. If Apple won't give us wireless charging, it could at least eliminate the weakness in its chargers.
4. No more 16GB models
iOS 8 adoption has stalled, and we reckon it's largely because people with 16GB iPhones don't have enough free space for the 5.7GB over-the-air update and don't want to use iTunes because, well, iTunes.
When your software updates are too big for your entry level products, your entry level products clearly don't come with enough storage. How about starting at 32GB for the iPhone 6S and 64GB for the iPhone 7? We can't store everything in iCloud, even when it's working properly.
5. The same camera as the iPhone 6 Plus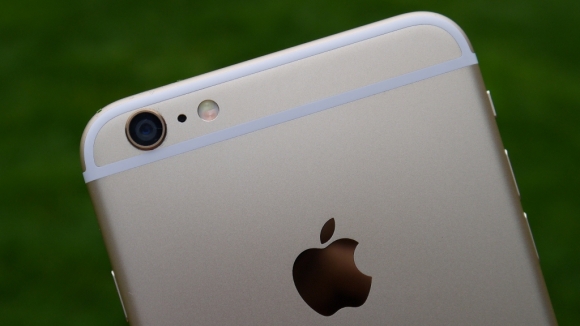 The iPhone 6 Plus camera takes better photos than the iPhone 6 camera because it's stabilised.
The necessary bits and pieces add a whopping 0.2mm to the thickness of the device, and we can promise Apple that the number of people who wouldn't buy an iPhone 6S or iPhone 7 because it was 7.1mm instead of 6.9mm is as insignificant as that 0.2mm difference.
6. More RAM
The current iPhones are perfectly nippy, but Safari's need to reload web pages when you've only a few tabs open is a big clue that iOS would really like some more RAM to play with. The more stuff your phone does, such as tracking your health or communicating with your Apple watch, the more RAM it can use.
64-bit apps need more RAM than 32-bit apps anyway, and if it's true that the next iPad has 2GB on board then you can be certain that iOS 9 or 10 will run like a dog in iPhones with just 1GB on board.
7. An alternative to super SuperSlipOMinium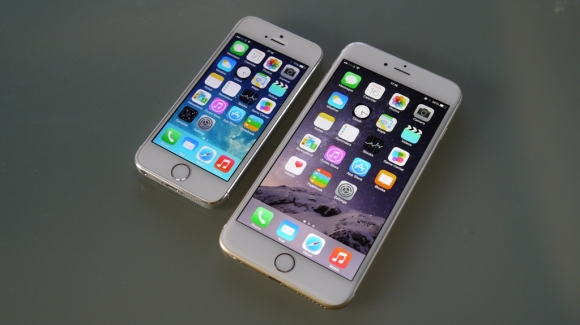 The iPhone 6 and iPhone 6 Plus are made from a metal that appears to be SuperSlipOMinium, a substance so slippery that human hands simply can't grip it. That's great news for the screen replacement and third party protective case industries, but it'd be nice if holding our phones was easier than gripping a wet eel.
8. A higher resolution screen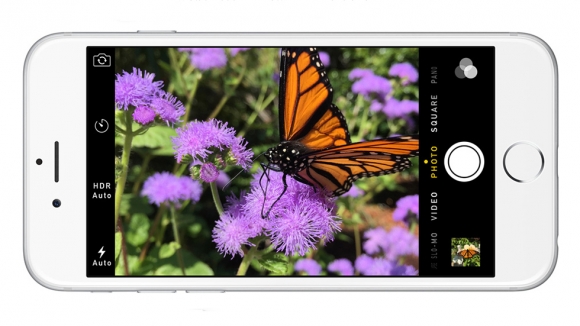 The screens of the iPhone 6 and iPhone 6 Plus deliver 326ppi and 401ppi respectively. That's pretty good, but the higher density of rival devices such as the Samsung Galaxy S5's 432ppi and the Nexus 6's reported 498ppi is better still. If you like big phones and tend to hold them close, you'd want that kind of pixel density in your iPhone 6S or iPhone 7.
9. Better battery life
You could make this point in the wish list for any smartphone, of course, but while the iPhone 6 Plus is comfortably ahead of its rivals in the stamina stakes the iPhone 6 isn't. That's because the Plus has more room for a significantly bigger battery, but once again we'd be willing to trade slimness for power: a 4.7-inch iPhone 6S or iPhone 7 that was slightly thicker but lasted longer would be an easy sell.
The big problem with battery life, of course, is that all the other stuff on your wish list tends to affect it. Higher pixel densities can negatively effect battery life, as can using more RAM. Such changes don't necessarily have a huge impact individually, but smartphones are very tricky balancing acts: you can have extraordinary performance, incredible displays and astonishing battery life, but you can't have all three at the same time just yet.
10. Flexible displays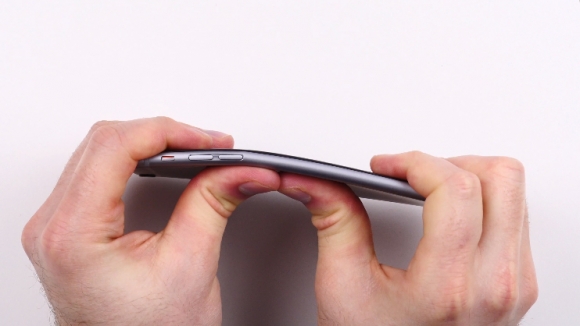 Never mind fighting against accusations of bendy phones. Apple should embrace them and make the iPhone 6S or iPhone 7 the bendiest smartphone the world has ever seen. We're talking flexible screens printed on plastic instead of glass, iPhones that you can bend and twist and sit on to your heart's content without any unpleasant consequences. If nothing else Apple should do it purely to annoy Samsung, who have been promising bendable smartphones for years.
We're a long way from the launch of the new iPhone, people. If you can't wait to find out what it's going to look like, well, the internet never disappoints.
OK – it does if you're looking for actual accurate visuals on the next iPhone, but the concept artists have already been grinding their digital looms into action to start showing us how they think the next version should look:
Bring back the Nano!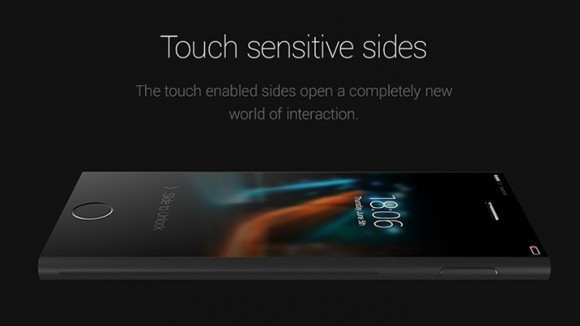 A slightly older look to things, this concept by Jackson Chung uses new technology to bring the size of the iPhone back down.
With the touch sensitive panels on the side, the phone will enable a lot power display to show message or app notifications without needing to waste batter firing up the battery-guzzling screen.
Plus the side controls allow for all new gaming abilities for your digits – that's an idea we can get on board with.
Sharpen up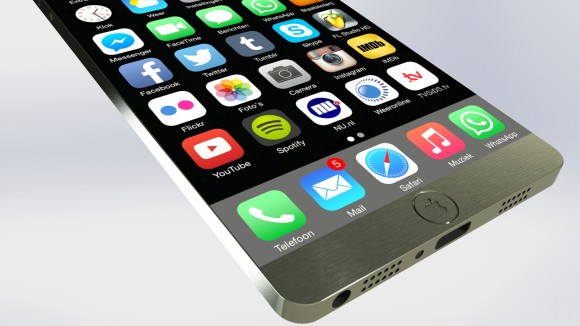 Apparently Apple's subtle curves got it all wrong. What we need is to drop the home button (but keep the space as an homage to the logo) and then make it grippably industrial again.
The always-popular edge to edge display is out in force once more, and Jan-Willem Reusink's idea is still all about the metal. But what about the radio signal eh? That's one for Apple to work out, apparently.
Reference:  Techradar
You can follow Syncios on Twitter, Facebook for more tips and tricks.
Recommend: If you would like to contact from old Android Phone to new iPhone, you can try this perfect one click data transfer tool, migrate everything, including SMS, Contacts, Videos, Photos, Call logs and more from phone to phone. Simply download and have a try.