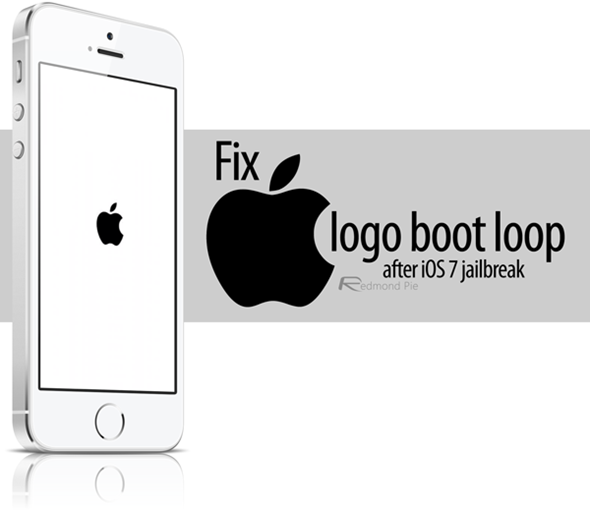 If you had troubles jailbreaking your iPhone, iPad or iPod touch, like Stuck on Apple logo,  do not worry about it. We now provide you some troubleshooting tips:
Stuck on Apple logo
A lot of folks in our comments section reported that their device was stuck at the Apple logo after the jailbreak process gets completed. The evad3rs team says that this happens if you had updated to any version of iOS 7 over-the-air.
You could try doing a hard reset (Hold down power + home for 10 seconds) and then try running the jailbreak process again.
If that didn't work, you'll have to wait for evad3rs to release an updated version of evasi0n for the fix. The team advises to do a full backup, and clean restore to iOS 7.0.4 via iTunes until the new version is released.
Endless Reboot loop, tweaks not working
Endless reboot loops could be caused by tweaks not functioning properly. The issue, specifically, is with MobileSubstrate, a library most jailbreak tweaks depend on, which isn't fully compatible with evasi0n. Saurik, the creator of MobileSubstrate, wasn't seeded pre-release builds of evasi0n7 so he couldn't test compatibility of the library. The evad3rs team say they'll update evasi0n7 with a fix for this issue soon.
Stuck on Activation Lock
Activation Lock is a newly added anti-theft feature in iOS 7 that asks the owner's Apple ID and password if the device is restored, or possibly during the jailbreak process. There doesn't seem to be a way to bypass this screen if you don't know the password. So if you've purchased your device from someone, contact them and ask them to remotely disable Activation Lock by following the instructions in this post.
General tips
Make sure you do a full backup of your iOS device via iTunes before jailbreaking.
It is advisable you perform a jailbreak on a device that has been updated to iOS 7 via a clean iTunes restore rather than one that has been updated over-the-air.
Disable passcode on your device.
It is also said that jailbreak tweaks might have issues on devices with the 64-bit A7 chip. That is, the iPhone 5s, iPad Air and iPad mini.
In order to avoid some jailbreak problems, learn how to jailbreak iOS 7 using Evasi0n7 on iPad, iPhone and iPod touch 5G first.
Learn more:
How to backup iPod/iPhone/iPad with free iOS backup tool Syncios?
If you need to restore your iPod/iPhone/iPad, you may need the following tutorials:
How to restore iPad from iTunes backup?
How to restore iPod Touch from backup?
---
Recommend: You can also use Syncios to free backup old iPhone and transfer to new iPhone 6. You can also download and install apps into iPad/iPod/iPhone. There are Huge and growing collection of free games, apps, wallpapers, ringtones for iOS devices. Just simply download and have a try.
---
You can follow Syncios on Twitter, Facebook for more tips and tricks.