There are several major changes coming to Apple Music this fall, including minor changes to song sharing; sadly, none appear to fix my major problem with playlist sharing. Because of the way Apple Music interacts with your computer's library, you're always going to have a jumbled mess of purchased iTunes content, Apple Music content, and content you've uploaded or matched to iCloud Music Library.
Fortunately, the fix here is potentially very simple: When I'm making playlists for my friends, grey out the non-Apple Music-licensed tracks that can't be played, rather than disable the entire playlist. That way, songs that Apple has legally licensed can be picked and played seamlessly. Better yet, this practice may encourage rights holders of greyed-out songs to work with Apple Music. After all, no one wants to be left out of the party.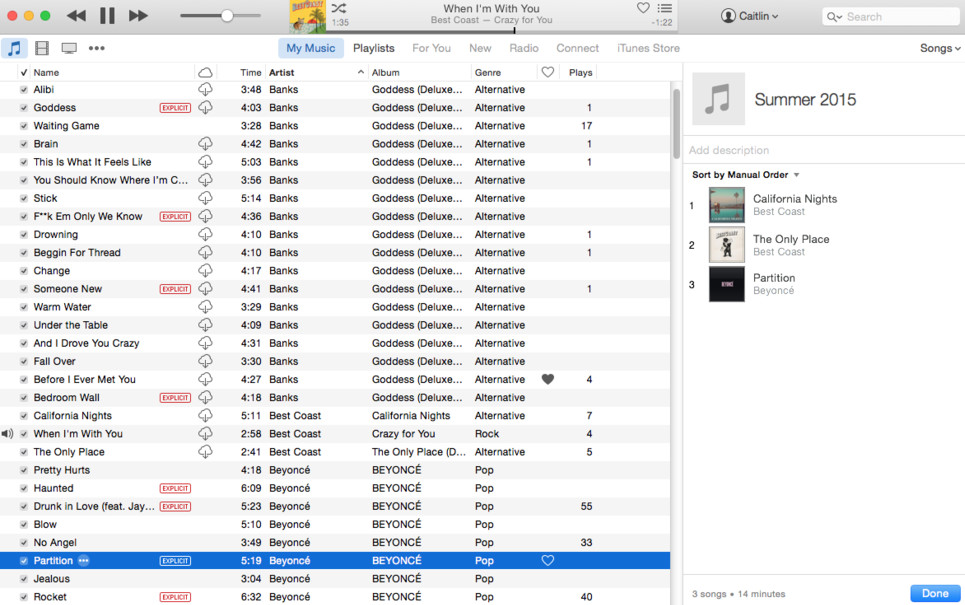 Additionally, it'd be helpful to let us sort iCloud Music Library metadata on all platforms, rather than limit it to my desktop computer. On my Mac, I can see whether a song is matched (to Apple Music's catalog) or uploaded (which means I likely won't be able to share it), but no such toggle exists on my iPhone or iPad.
There's also the problem of catalogs: If I subscribe to both Apple Music and iTunes Match, my matched tracks connect to the iTunes Store track library — not Apple Music — and the iTunes Store has tracks that Apple Music isn't licensed to play. Unfortunately, there's no indicator in the iTunes app to tell you if an iTunes-matched track is also available in Apple Music: You just have to guess.
My last improvement is a big one, and a feature services like Spotify have already implemented spectacularly: Public playlists are searchable, and can be live-updated when added to a person's library. Apple has neither of these features at present: You can only share a playlist with someone by sending them a URL, and in my experience, that URL only parses about half the time on iOS and rarely on the Mac. And if that person adds the playlist to their library, it's fixed in time forever — if I decide to turn "Georgia Dow, Zombie Chow" into "Mikah Sargent, Zombie Ascent," poor Mikah will never know his fate has been sealed.
Read More:
How to Remove DRM from Apple Music files for offline listening on iPhone
How to Transfer CD Music to iPhone/iPad/iPod Touch
How to Sync iPhone to Huawei MateBook
Recommendation: One-Click Mobile Data Transfer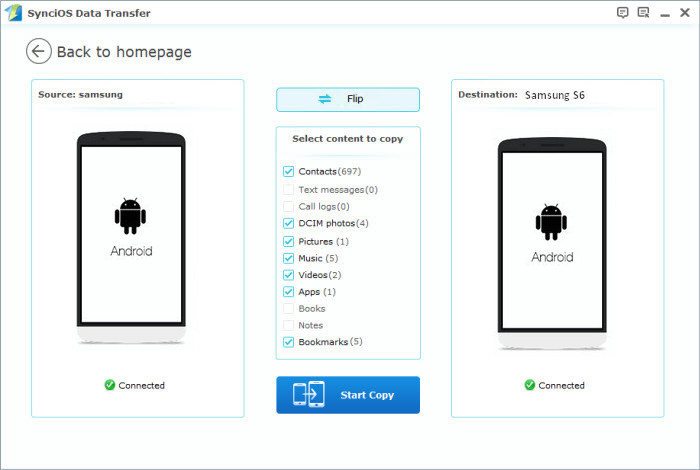 – Simple yet effective solution for transferring content between Android and iOS
Transfer contents include contacts, messages, call logs, music, photos, videos, apps, notes, bookmarks, ebooks and more.
One-Click backup Android & iOS phone data and restore in lossless quality.
Sync contents from iTunes Library to PC and iDevices /Android .
Multiple OS supported: data shift between multiple phones run Android and iOS.
Multiple brand phones supported: Apple, Samsung, HTC, Sony, MOTOROLA, LG, HUAWEI, ZTE and more.
You can follow Syncios onTwitter,Facebookfor more tips and tricks.
Source: iMore